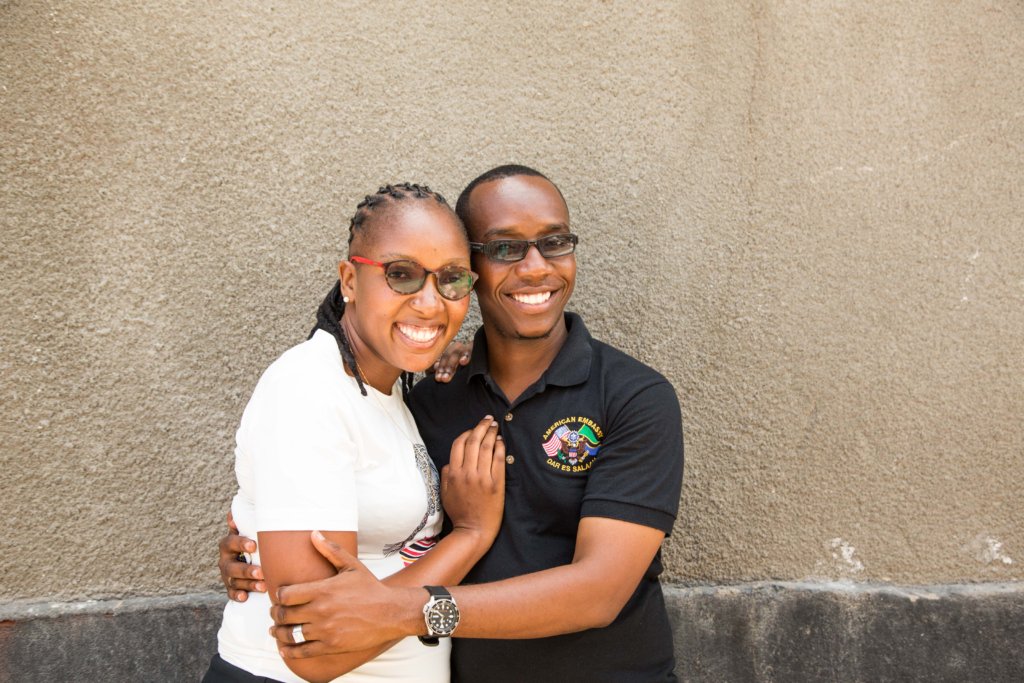 We are thrilled to report that progress is underway! The first portion of funds raised in our March campaign, Sewing Hope for Girls, has been released to our New Hope for Girls partners in Tanzania.
With these funds, Consoler Wilbert, Director of the New Hope for Girls, and her husband Eliya have signed a lease for the business.
In March, African Road supporters put their hearts and hands together to raise over $5000 to get this project off the ground. Plans are shaping up for the store to open soon. Consoler and Eliya are extremely grateful to African Road supporters for making this happen!
Eliya says, "thank you so much for your kind hearts, time, energy, and all the support for our programs. For us, it is more than an honor to see a group of you gathering together for us."
The Sewing Hope for Girls business will be a wholesale sewing supply store to generate income for girls rescued from modern slavery. Consoler, who is herself a survivor of modern slavery, has dedicated her life to helping girls coming out of this horrific experience by providing a loving home and a space to heal. Consoler's vision is for a business with a sustainable income that will enable NHGO to continue its vital work for the long term.
In just a few days, the African Road team will be in Dar Es Salaam to visit Consoler and Eliya to learn more about Sewing Hope for Girls and show even more great progress. Stay tuned! Sign up for regular updates to hear the latest news.