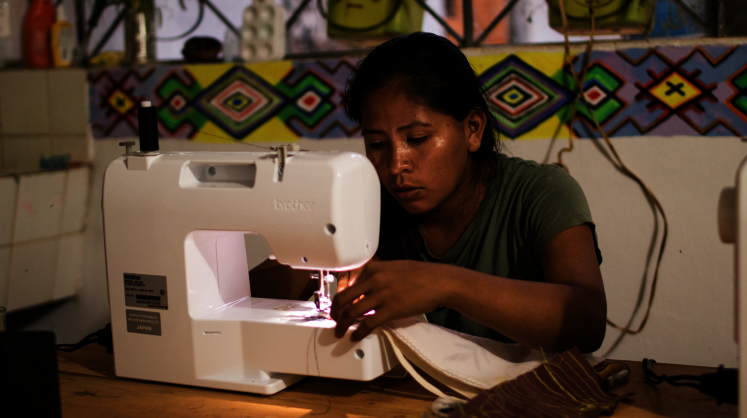 The first part of the Kené Néte initiative was focused on traditional techniques. Now, we are starting to integrate traditional art with modern techniques.
Serigraphy is a popular screen printing process were an image is transferred to fabric by pressing color through a fabric stencil. This tool has great potential not only because of its versatility, but also because it allows individuals to be the creator of their own designs and produce them on a large or small scale while maintaining low costs. That is why in September we started learning this new technique.
Our textile screen printing class, taught by artist and Program Coordinator Susana Carreiras, began by designing and preparing a pattern. Youth participants chose and worked on different images, such as traditional geometric patterns, kéne, and Shipibo phrases, among others. Next they learned the process of developing and stamping. This part requires patience because only with practice is the color transferred to the fabric in an even way, resulting in a good impression. Luckily, our group has the time and desire to learn how to execute this process with high quality results.
Since the sewing is crucial for our innitiative,our classes began as soon as Camile arrived, this gifted French volunteer, is teaching us how to use a sewing machine for the first time. It is a big challenge, placing the thread, sewing a straight line, etc. However, little by little we are getting closer, and we have already started working on our first objective: tote bags. Some students have picked up the practice with ease, while others still require more practice!
We recognize that learning new things is a challenge, which is why we included meditation and other mindfulness techniques to our activities to give us focus and energy as we continue towards our goals.
We have acquired tote bags and t-shirts to screen print with our own designs. We believe you might be interested in acquiring some of these items, so as soon as our online shop is ready, we will share it with you! Income from these sales with allow us to support our project in an ongoing way, while giving confidence to the participants.
We are very excited about where this new step is taking us, and it is only possible due to your support. Thank you and we look forward to sharing another update with you soon!
Irake!
Thank you !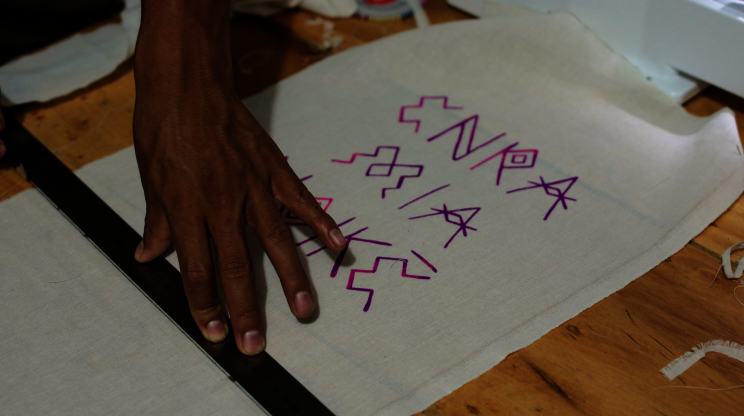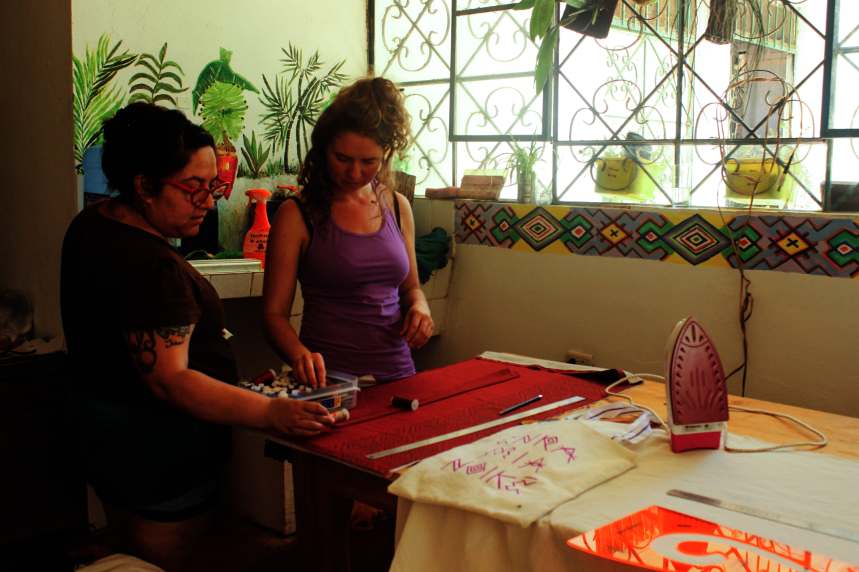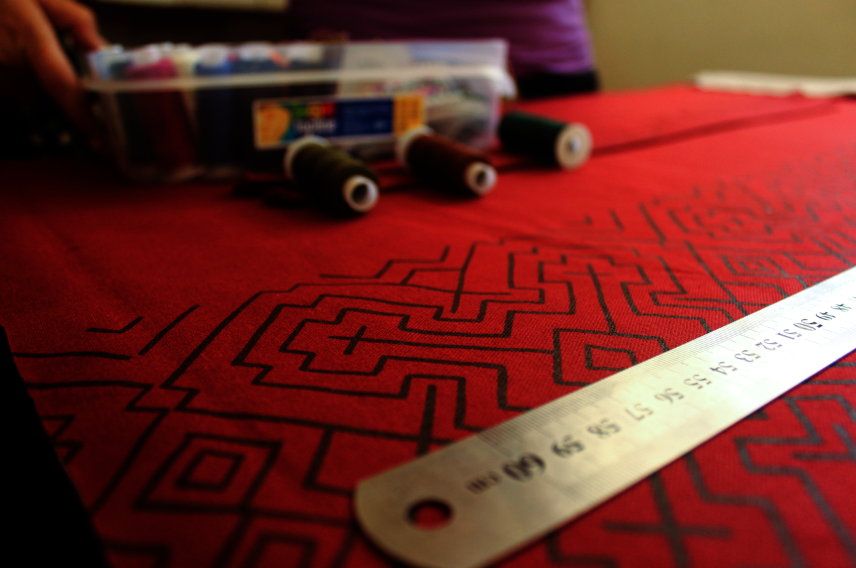 Links: