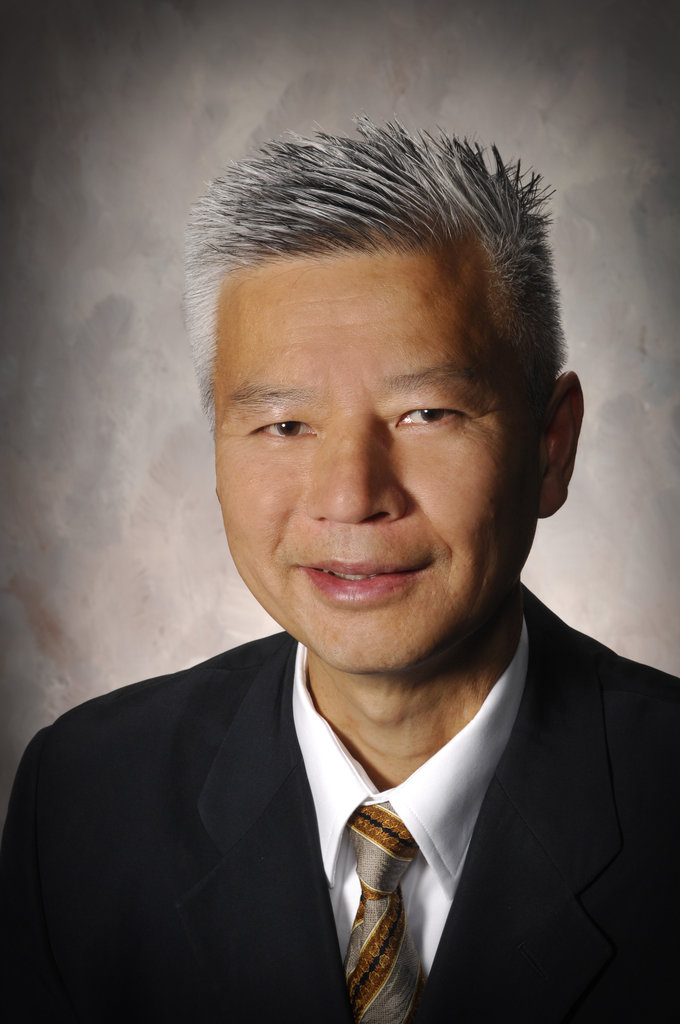 New Vision Celebrates 5 Year Anniversary on September 11th: Awards 2014 Corporate Citizenship Award to Dan Chen, 3M

September 11, 2014 – Philippi, WV – On Thursday, September 11th, 2014, New Vision Renewable Energy will be celebrating their 5 Year Anniversary at their headquarters in Philippi, WV. Birthed by an innovative scientist and engineer, John Prusa shared his ideas of bringing low cost renewable energy solutions with his "Green Team" congregation and Ruston Seaman, a bi-vocational pastor at Peoples Chapel Church. Soon after, New Vision Renewable Energy was formed first as a community development organization that helped community members in rural West Virginia with solar projects, then developing a do-it-yourself solar powered light and battery pack that has found its way into 32 countries around the world.

Ruston Seaman, President and CEO of New Vision, shared that the story is bigger than just creating solar lights from scratch. Seaman said, "When the sun goes down, 1.2 billion people rely on toxic kerosene lamps and other life-threatening materials for lighting and cooking in their homes. This situation not only costs them a lot of money for the fuel, about a $100 a year, but according to the U.N., the shocking situation is that this is killing 4,000 people each day with half of them below the age of 5. These respiratory related deaths are more than from HIV/AIDS and malaria combined."

New Vision uses an advanced Solar Mirror Film donated by 3M and has come up with a way to get their solar lights into the lives of people who need them the most. To honor 3M and their global employee-volunteer driven 3M Team Africa, the New Vision 2014 Corporate Citizenship Award 'Revealing Light' will be presented to Dan Chen, who was the 3M Renewable Energy Division Business Development Manager and instrumental in working with New Vision for the product donation.

New Vision has also given their anniversary date a new name, DO GOOD DAY! Each year New Vision and their youth mentoring network, Global I.M.P.A.C.T., will be in the community during the week promoting random acts of kindness. "It's our way of showing the world that something good can come out of a day that was meant for harm. We want to promote communities coming together for the common good," Seaman said.

In addition, Bonnie Hanszen, BA, MBA, Ph.D, will be joining New Vision as they finish their largest solar-powered aquaponics greenhouse in Philippi. Hanszen is the Founding Head of Ahava Organic System (formerly: The Ahava Foundation). Workshops will be given on aquaponics and the nature of raising food alongside fish in filtered tanks that are powered by the sun at New Vision. For more details, contact New Vision Renewable Energy at 304-457-2971.

###
ABOUT NEW VISION:
New Vision Renewable Energy is a nonprofit 501(c)3 organization launched in Philippi, West Virginia in 2009 as a grassroots Christian Community Development organization working to ReEnergize Communities to implement renewable energy solutions in their own neighborhoods through hands-on community development efforts. New Vision is an educational and innovation movement focusing on applicable technologies with renewable solutions and serves as a hub of collaborative discussion, training and invention bringing together green innovators, community leaders, youth, companies, organizations as well as public and private partners. As a member of the United Nations Foundation Energy Practitioners Network, New Vision helps to eradicate the effects of poverty in the developing world. Visit www.NVRE.org or find us on Facebook at New Vision Renewable Energy for more details. For more information, contact Pamela O'Brien at POBrien@NVRE.org.

ABOUT DAN CHEN:
Dan Chen currently heads Business Strategy, Digital Marketing and Mergers and Acquisitions for the 3M Personal Safety Division, based in St. Paul, Minnesota. He has been with 3M for over 20 years in a variety of business and technical positions, including the 3M Renewable Energy Division, 3M Filtration Products and 3M Germany GmbH. Dan received his Bachelors and PhD in Chemical Engineering at Stanford University and University of Wisconsin-Madison respectively, holds an Executive MBA from INSEAD in Fountainebleau, France and is a certified Professional Engineer in the State of Minnesota. Since 2009 he has served as board member for Sustainable Resources Corporation, a non-profit serving the energy needs of low income families. He recently joined the board of Vigilant Diagnostics, a start-up company focused on high sensitivity detection of disease vectors. He was National Science Foundation Fellow, a Wisconsin Alumni Research Foundation Fellow, and a two time participant in the National Academy of Engineering Frontiers program. Dan is the primary or co-inventor on 14 patents and patent applications and has authored over 20 publications.

ABOUT BONNIE HANSZEN:
Bonnie Hanszen, BA, MBA, Ph.D, is the Founding Head of Ahava Organic System (formerly: The Ahava Foundation). Ahava Organic System is headquartered in Texas and with projects worldwide, is a partner in T.A.G. for aggressive aquaponics expansion. Ms. Hanszen is the Former Executive Director of R.E.A.L. Development, India/USA ~ projects in India and Africa. In addition to having owned and operated several multi-million dollar businesses from manufacturing to service oriented ventures, Dr. Hanszen has had lifelong experience in stock and agricultural management with 25+ years' experience in designing and refining aquaponics systems for applications from first to third world locales. Additionally, The Ahava Foundation is meeting the unique needs of each community by helping to get water, sanitation, low tech sustainable power, along with education and health care as needed. The Ahava Foundation now has projects in over twenty seven countries and in many different climates and conditions using several different livestock resources such as pigs, chickens, and range livestock in addition to the fish of typical systems. T.A.G. is a partnership of ministries and talent with the common goal of getting people in a position to feed themselves! They are in association with Water Is Basic and Mercy Ships and others doing aquaponics and aquaponics education for the folks that they are ministering to around the world! Dr. Hanszen has had a dedication to the education and personal development of others in every field of involvement.
Links: