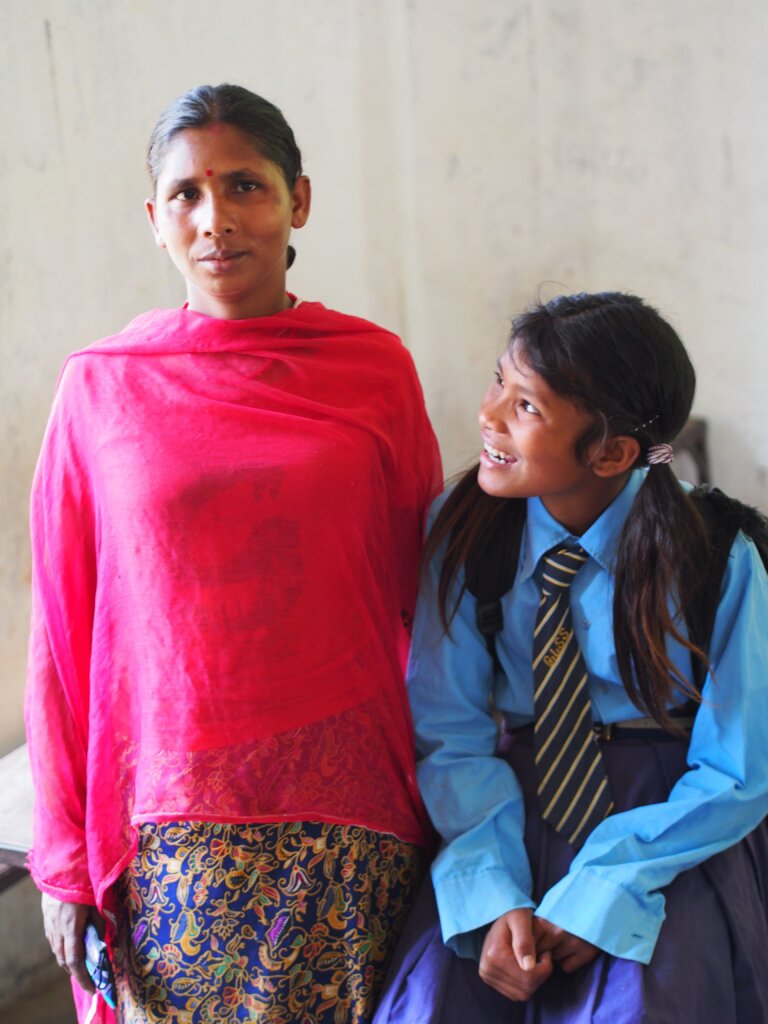 Did you know that in India, 12 million children are married before their 18th birthday?
Niharika is a mother to a young girl, Wakeeta. In their community, child marriage is extremely common. This is particularly true in low-income families like theirs, as the cost of providing for their children is simply too high. Sadly, this is likely to be Wakeeta's fate too.
However, Wakeeta began attending nearby classes run by our partner's project, encouraging young girls to come together and engage in group activities. Niharika could see how much Wakeeta was enjoying it, so she signed up for the mother's support workshops too. There, they discussed child marriage and the possible harmful effects it can have on girls and their education.
There was a big shift in Niharika. She became informed for the first time about the importance of education and how it could have such a huge impact on her daughter's life.
Niharika decided not to marry Wakeeta at a young age, placing her in education instead, with the supported by the group.
In spite of criticism and judgement from family and peers, Niharika remains firm in her decision to postpone Wakeeta's marriage and pursue higher education for her daughter.
This shows the influence these classes can have, shifting the trajectory of young girl's lives forever.
Thanks to you, we can work towards freedom and choice for more girls.
Links: