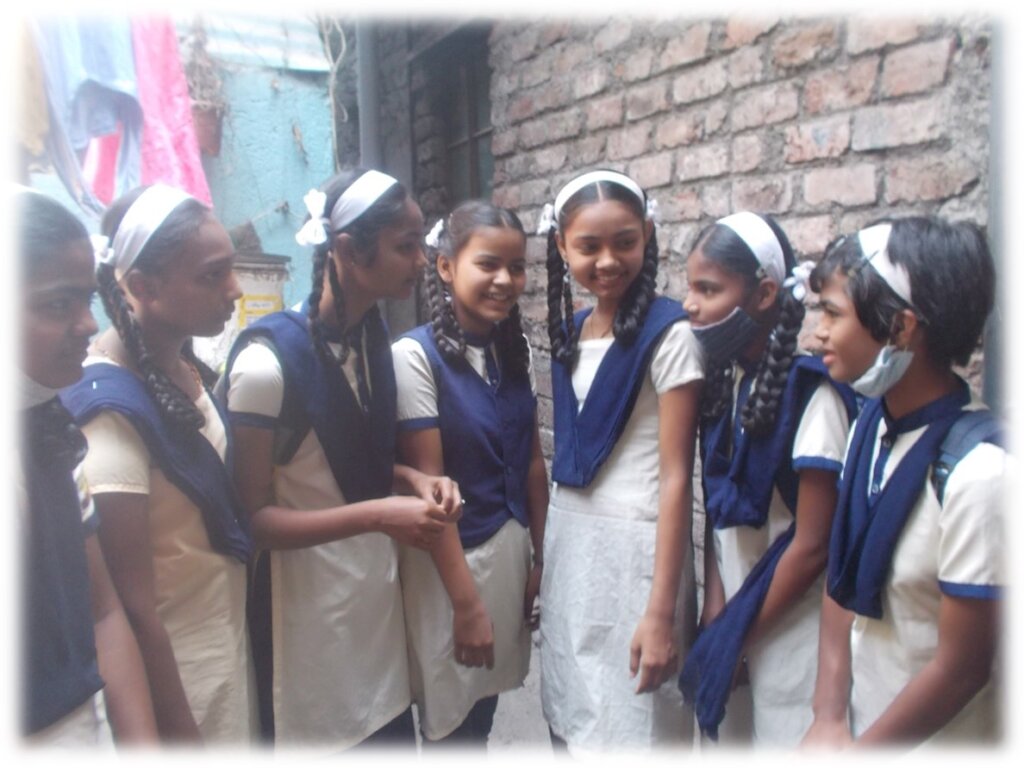 Girls often receive abuse whilst either walking to or whilst studying at school, this frequently leads to them dropping out of school or low attendance at the very least.
Sai feared going to school, as on the journey there, she was harassed and teased by boys in a neighbouring community. As you can imagine, this caused a lot of stress and meant she had to face the unfair dilemma of whether to get an education or not.
Luckily, Sai had good friends, who wanted to support her, so they decided to alert the teacher what was taking place every morning. Unfortunately, their teacher wouldn't listen and refused to take action, leaving them without help.
The girls were so determined, they took this issue and voiced it in one of our partner's community groups. They've created a safe support network for young girls to voice their feelings and express any difficulties. With the kind listening ear of one of the group leaders, they decided to collectively support their friend Sai and together they would approach the group of boys and ask for them to stop. This is no easy task! But together they had the courage to do so.
The next day on their way to school, they approached the boys, as they have learnt about their rights from the community groups, they said if it carried on, they would go to the police. The boys hearing this, promised to never again call Sai names and since then they have left her alone for good!
Inspired by this powerful example of what friendship and community support can do, Sai and her friends had regained their confidence. They wanted to make sure no other girl went through this. So, with the help of our partners, local leaders met with the girls and heard their story. Impressed by the example and saddened to hear this regularly happens to so many girls, local leaders offered their services and attitudes transformed in that meeting.
Thanks to increased awareness of their rights, girls can collectively come together and make change, this is where your generous support is going to. Thank you!
Links: