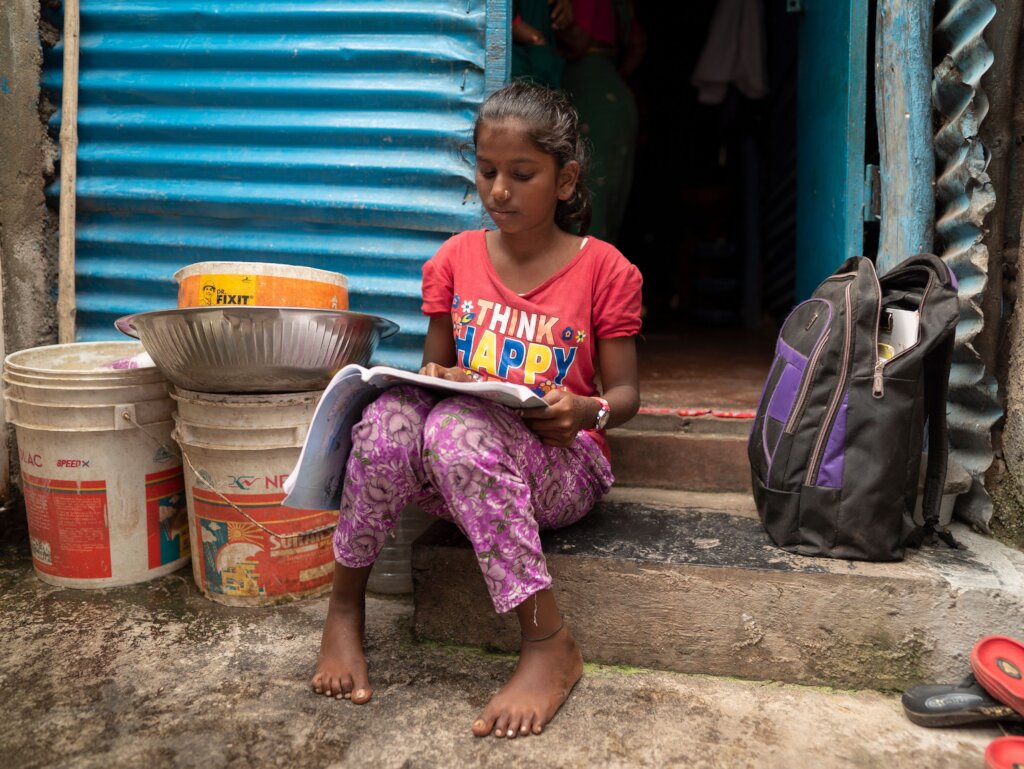 Can you imagine having to make the decision between school or caring for your younger siblings?
Many young girls face this every day in India, including Nitara.
Nitara, 12 years old, lives in extremely poor conditions, in a metal sheet house in Pune. Both her parents are daily wage workers, labouring hard, long, hours to earn an insubstantial income for their family. This puts Nitara in a position of responsibility to look after her two younger siblings and the running of the house. Nitara felt overburdened by these many responsibilities, especially for her age.
Nitara couldn't attend school, and was missing crucial education, but it seemed that nothing could be done.
Our partners' social worker noticed that Nitara wasn't attending local meetings and chased up her school, to see that she failed to make it there too. They decided to visit her at home to access the situation. Soon after, they met with Nitara, who was isolated and overstretched. Nitara expressed her wish to return to school and continue her studies, so our partners in Pune's team sprung into action, to help achieve her goal.
After meeting with Nitara's parents and discussing the importance of her education and wellbeing, they assisted with her younger siblings' admission into a nursery, to help with childcare.
Nitara would now be free to continue her studies and pursue being a police officer! We got reports from her teachers saying that she is excelling, has successfully completed all assignments and is improving her grades by the day.
There are still countless young girls who are facing difficulties accessing education. With your support, our partners can continue their valuable work in helping girls achieve their dreams.
Thank you.
Links: