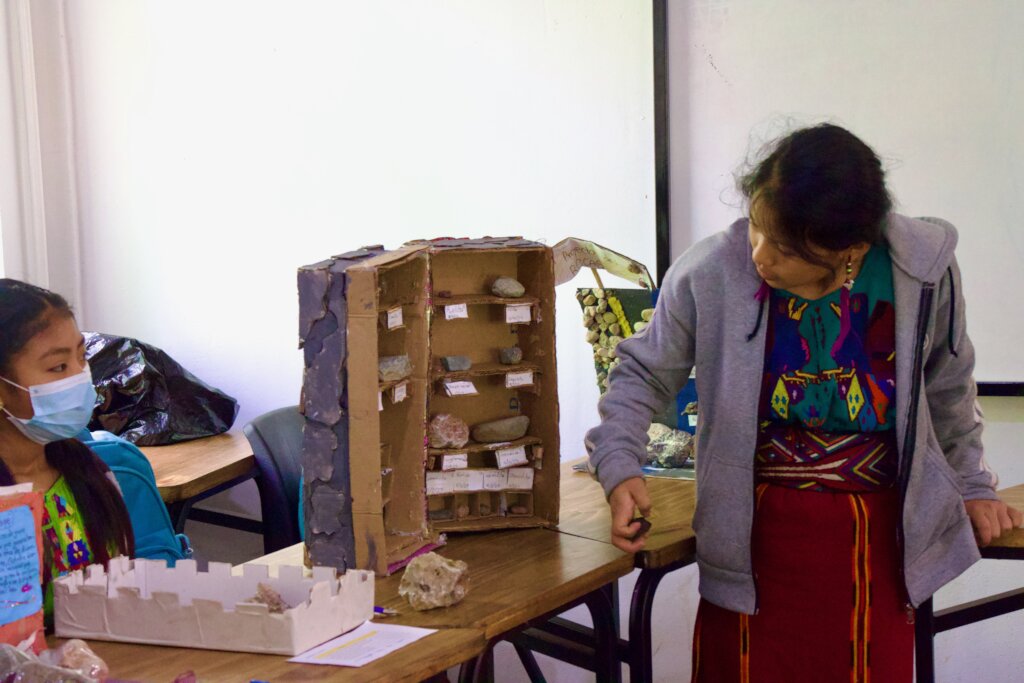 STEM education has become essential for individuals to keep up with technological advancements and gain valuable professional skills. But when it comes to arming our youth with effective critical thinking skills and a deeper understanding of the world around them, we believe it is also necessary to help them develop a creative mindset.
In our school's second year of operation, we are further integrating STEM and art education into our curriculum to continue to provide a holistic and balanced education that prepares our students for real-world, professional settings and problem-solving situations. Here are a few examples of how we're doing it:
Enhancing Geology Lessons through Rock Collecting
Our adventurous 7th-graders embarked on a mission to collect a diverse range of rocks for their geology lessons as part of their natural sciences course. The project opened up new doors for them as they ventured beyond their familiar surroundings and discovered unique and fascinating rocks amongst the natural wonders of Chajul. With keen attention to detail, they documented the characteristics of each rock they found, noting down their color, weight, and composition. These findings were later presented to their classmates, allowing them to hone their oral expression skills and igniting their passion for the sciences.
Nurturing Creativity and Emotional Development
Our Artistic Expression course is also expanding, providing a space for our students to nurture their innate creativity and use art as a tool for creation, healing, and empowerment. Through drawing, painting, poetry, music, and theater, our students are developing their emotional, physical, and mental capacities. Recently, for example, they have been exploring a Waldorf-inspired technique called "color stories and verses," which uses primary colors as protagonists to create stories and connect with emotions. In the course, our students are the protagonists of their own learning, and success is measured by their ability to share their work with confidence and improve their social and emotional skills.
Cultivating Innovators
With little time during the school day to water the vegetables in the school garden, our students worked together to develop an innovative solution: a handmade drip irrigation system using recycled two-liter plastic bottles that will do the work for them. With this project, our students not only demonstrated how much the garden means to them but also their commitment to sustainability and applying scientific principles in their practical, real-life problem-solving.
Through projects and activities such as those mentioned above, our students are nurturing both their analytical and creative abilities, helping them solve almost any problem they face! We are proud of our students' achievements in the new school year and look forward to their continued growth and learning.
Follow their educational journey through our social media accounts: