Project Report

| Aug 24, 2023
New pathways to diplomas: Hermelinda's Story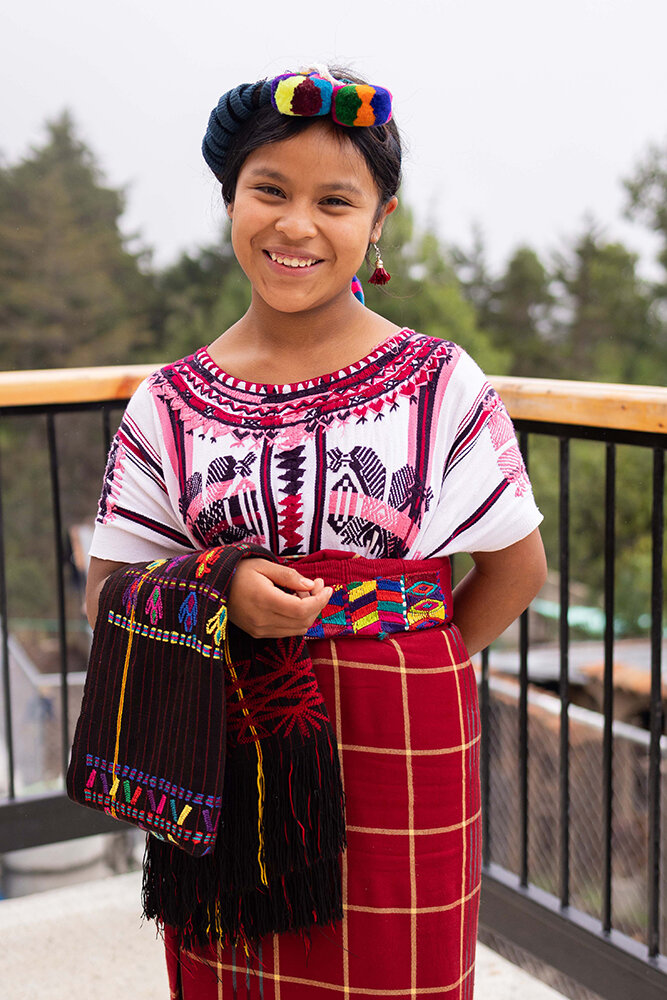 In Guatemala's Western Highlands, where Limitless Horizons Ixil works, educational attainment and retention have remained staggeringly low. Over 60% of local teenagers lack access to education, and in Chajul, our focus area, less than 1 in 4 teens complete middle school. This situation perpetuates a cycle of limited opportunities, reinforcing the urgent need for improved education in the community.
Hermelinda, one of the first students to step foot in our recently opened middle through high school, Colegio Horizontes, represents a hopeful exception to these daunting statistics. While it hasn't been easy, her path forward changed when she joined the school's first 7th-grade class in January 2022.
After nearly two years of pandemic-induced disruptions to her education, Hermelinda faced significant hurdles upon entering our first Expanding Horizons prep classes. She showed alarmingly low levels of reading comprehension, writing, and speaking skills. Her parents, Juan, a farmer with only a primary education, and Ana, who was never able to attend school, have always had to weigh the cost-benefit of sending their eight children to school, grappling with limited resources. The family, like many in Chajul, also bears the shadows of Guatemala's 36-year civil war, which ended in 1996 and amounted to genocide against the indigenous people. Nonetheless, Juan and Ana remain hopeful that Hermelinda can become the first in their family to complete high school.
Since starting at Colegio Horizontes, Hermelinda's motivation and desire to succeed have truly shined through. She has not only overcome obstacles but is excelling academically and building her leadership skills. Her aspirations have been transformed, too, and she's not afraid to dream big: she envisions a future as a doctor and a professional singer, and she hopes to one day use what she's learning in entrepreneurship class to open a business in Chajul to benefit her community. As she herself says: "Colegio Horizontes is allowing girls like us, whose families don't have money, to follow our dreams."
Perhaps most importantly, her positive influence has extended to her younger sisters, ages 5 and 6, inspiring them to pursue their own educational dreams. She introduced them to our Saber Sin Límites (Limitless Knowledge) Community Library, where they now spend as much time as possible and participate in Story Hour and STEM activities.
Hermelinda's progress is a testament to the impact of Colegio Horizontes, where students receive a culturally responsive, modern, and engaging education in a safe school environment designed for indigenous girls. With a focus on developing critical thinking skills and empowering our students' voices, we are confident that the support Hermelinda is receiving from her mentors, teachers, and close-knit school community, will propel her toward a bright future. With humble origins, she will set a powerful example for her siblings and the community at large, showing the potential for success, resilience, and leadership.
We can't wait until the day Hermelinda's family gathers at Colegio Horizontes to celebrate her achievements and the family's first high school diploma and we hope you can join us in extending this opportunity to more families in Chajul.