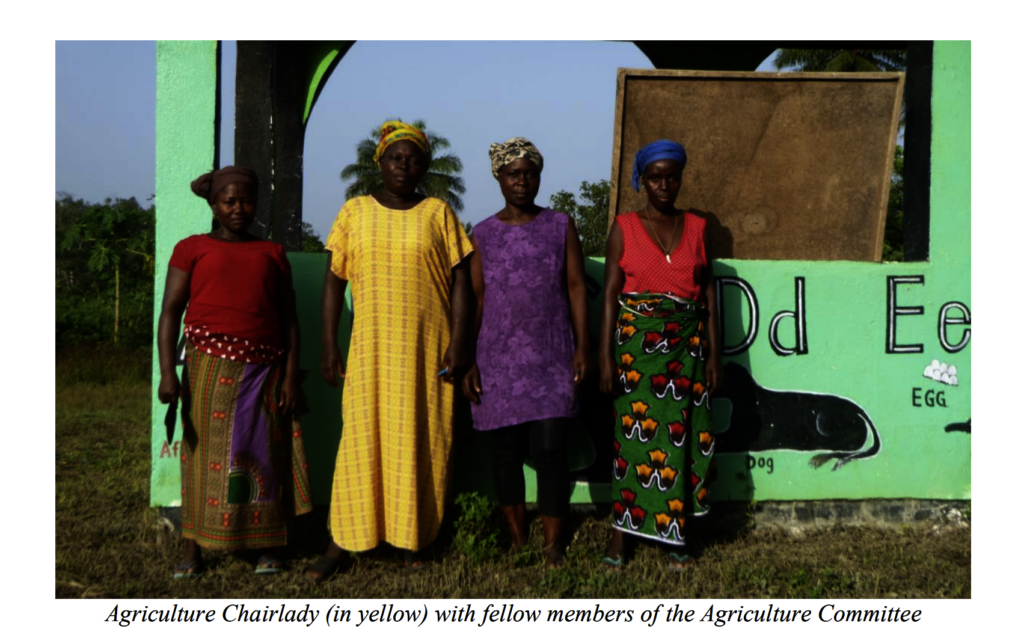 I am writing to update you on the progress of this project. Thank you again so very much for your support.
While we have not garnered anywhere near our goal of $25,000…yet...a hopeful but mighty group of staff and volunteers are working hard to see this through to the finish line. There is no other way for us! As you know, this project is very important as it addresses the Liberian mental health crisis where more than 40% of Liberians suffer from post-traumatic stress and/or a major depressive disorder.
We have recently been awarded a matching grant so that funds received over the next three months will be matched so it is our hope to get to the finish line much faster. If you or anyone you know is equally passionate about empowering women please let us know so that we may share this opportunity to change the lives of women (many of them mothers) is a very tangible and meaningful way that will ripple down to their children and other members of the community.
Once fully funded, we will expand our existing 12-week evidence-based interpersonal group therapy program for women in several ways. We will increase the number of weekly group sessions, create Train the Trainer therapy coaching, provide compensation to therapy Leads, and offer transportation to and from group therapy sessions.
In the meantime, a signed MoU with the National Cooperative Development Agency in Liberia to provide workshops and technical assistance for establishing a legally recognized cooperative for the Women's Weaving Cooperative.
We thank you for taking part in our journey. Please enjoy the beautiful sounds of the hopeful song. We received this recently from Liberia and it brings us a great joy we thought we would share with you today: "I know that life can change" - the gift of song from Liberia on Vimeo
If you have any questions about the program, please contact me at saundra@restorehopeliberia.org
If you are interested in helping with fundraising for this program, please contact Heidi Webb at heidi@restorehopeliberia.org
Thank you,
Saundra