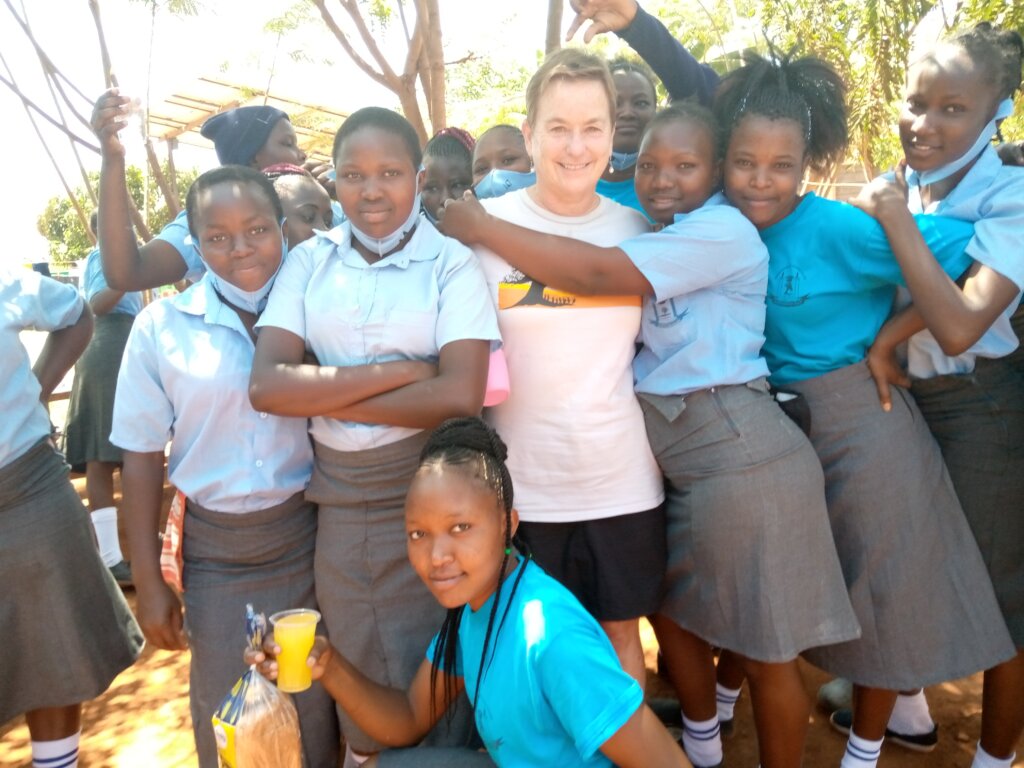 We are extremely pleased to report that nine teens graduated from Form 4 (High School) and 23 graduated from Vocational Training, totalling 32 students who have left the program to seek employment. In other grades, 93 students have been promoted from Primary school to Secondary School, 251 primary school students have advanced to the next grade, 48 vocational students advanced to second year, and 85 high school students have also advanced to the next grade. This totals 509 students who have been empowered with education, continue to do well in their studies, and who will become productive members of Kenya and role models for the younger children in Makindu Children's Program.
Meet Ayana and her fellow students in vocational school.
Ayana is a 17 year old girl. Her parents and siblings have died of HIV. Since her parents died, Ayana has lived with her elderly grandmother. Ayana's own HIV condition predisposed her to developmental delays, especially since she enrolled for comprehensive care clinic late after the disease had progressed. . It got to a point where she could hardly walk, her speech was greatly affected, and she could not coherently coordinate. This led her to dropping out for school.
For over three years, she would be referred for various specialized tests in the region, and the social workers would accompany her. She gradually began to improve, gained stability, began walking on her own with minimal support, and improved in speech. She could even wash her clothes. When we noted her improvement, we enrolled her at Makindu Advanced Training College, where she is happily pursuing a course in Hair dressing and Beauty Therapy. She now has a future and looks forward to graduating in April.
Thank you for helping us empower the girls of Makindu, and give them hope for a bright future.