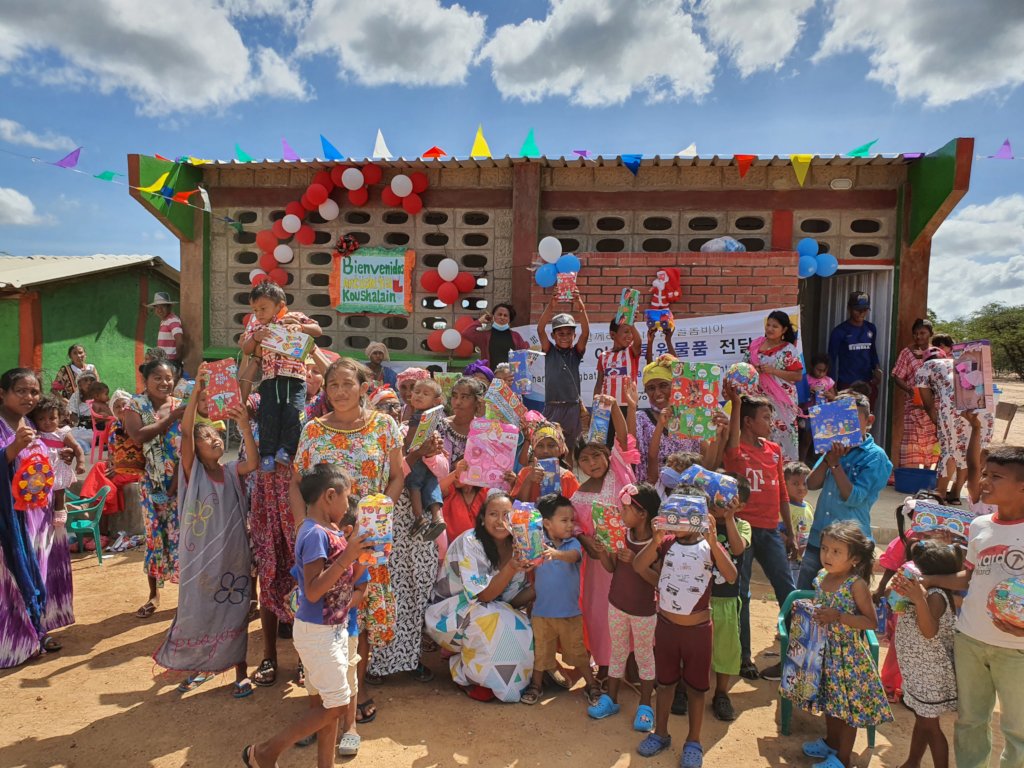 Estimated Sponsors
It has already been over a year since the outbreak of the corona virus. As the number of new confirmed cases per day in Colombia is close to 20,000 people, Quarantine national are continuing and our jobs in field are having difficulties. Also, as mochila sales have declined generally due to the global economic depression, most of Wayuu hand-crafts women are facing even more difficulties; They are selling their products to distributors even cheaper than before because of lack of reserve for their families. Because of these reasons, even though we could not be able to visit the village often, we also keep working to increase sales to generate stable income for our women; We are applying for an exposition in Bogota, and we are also making platform for sale on the Internet. We are also preparing to collaborate with SENA, Colombia's national technical education institution, to provide better and organized curriculum for Mochila production and agriculture.
Last December, I visited before Christmas and delivered Christmas gifts and groceries to the children in the 4 villages. Also, We constructed a deep well with solar pump in the community Koushalain. Before there was only a traditional well, which is not deep enough to provide sufficient water especially in the dry season and gives salty water due to geological reason. Therefore, it was impossible to have water for washing hands hygienically.
So we drilled a 120M deep well in the Koushalain and installed a solar pump. In addition, a water tank was installed to provide access to water even after sunset. After this,
Drinking water supply rate Increased (100%)
- The water supply rate before was about 33% (rainy season August-December), but the existing wells in the village were not deep enough and water is salty, so the drinking water supply rate was close to 0%.
- After installing the well, the supply rate of drinking water remains to be seen, but it is expected to be close to 100%, and it is possible to supply non-salt and potable water.
It could supply more than 25 times the recommended daily amount of WHO for about 120 people in the village, which is 1,260L of water per person per day (WHO said that minimum survival water amount per day is 20L, recommended daily amount is 50L)
Through sufficient water supply, it is possible not only to drink clean and healthy water but also to prevent waterborne diseases and coronavirus, in the COVID-19 pandemic situation,
Secure enough water for village farming education projects scheduled for this year.
We truly thank the donors who are interested in and support our project even in difficult time, and Share Sarangbat and our communities pray for you and your family to keep healthy.