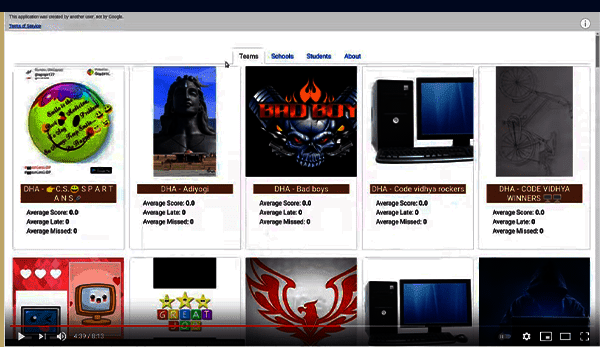 From July 2020, students from Isha Vidhya
Coimbatore, Dharmapuri, and Erode in
Grades 6-8 were trained by Shuddi Vidhya,
a Chennai-based NGO, in web development
using HTML and CSS, and gained a
foundation in programming.
For the workshop, Shuddhi Vidhya
effectively used:
- The Google classroom for organizing the
course content and dispensing assignments.
- WhatsApp to communicate with students.
- A custom-built leaderboard application to
facilitate the monitoring of individual,
group, and class performances.
The workshop also helped the students
to create their own email IDs, take initiative,
give expression to their creativity, and
acquire the requisite skills for effective
collaboration.
Gopinath, from Isha Vidhya Dharmapuri,
one of the winners of a post-workshop
competition, says the workshop has helped
him learn how to browse the internet,
and to develop and enrich his coding
skills – a good start for pursuing web
development as a career.

As the schools had been closed for
the Covid-19 pandemic, online sessions
like these provide great education
experience to the students of Isha
Vidhya. We thank everyone who
made these kind of sessions possible.

We thank you for your continued
support to Isha Vidhya, and we
look forward for your continued
support.


Links: