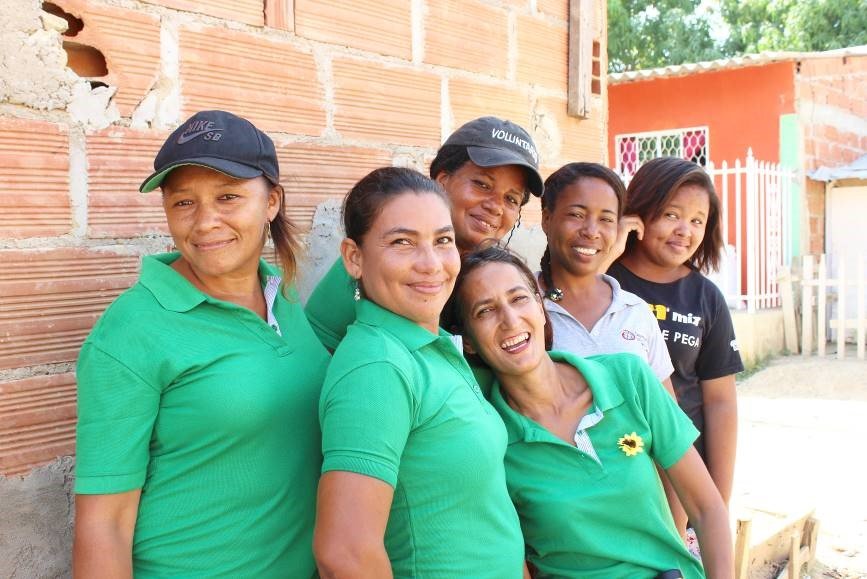 As Colombia transitions into a new era of peace, Opportunity is focused on expanding economic and educational opportunities to ensure all families can work toward a more productive and hopeful future. Over the next year, Opportunity aims to:
Expand outreach to women entrepreneurs living in violence-affected areas
Opportunity is expanding our outreach to two new areas, Caucasia and Carmen de Bolívar, both of which are rural areas that have been affected by violence. Opportunity will target women entrepreneurs, who often have some of the most pressing financial needs, to provide them with loans and hands-on training to help them build businesses and bring more economic opportunities to their underserved communities.
Equip Trust Group Leaders to be change agents in their communities
Opportunity is deepening the trainings all Trust Group Leaders receive, which helps them become a valuable source of knowledge and support for their community members. Trust Group Leaders receive training to encourage honest and effective Trust Group management and repayment, as well as training in client protection principles, including how to safeguard personal information and what insurance resources are available for clients. With greater confidence and skills, Trust Group Leaders become important agents of change for their communities.
Improve 'Community Mother' households
As more parents find employment, daycares and schools are still too sparse, especially in rural areas. To address this challenge, the Colombian government is growing its "Community Mother" program, which provides supplemental income to individuals who open their homes as daycares, providing parents with a safe place to send their children while they are at work. Opportunity provides Community Mothers with loans and guidance to invest in improvements to their homes (such as bigger kitchens, or more beds for children) to help them provide better care for children in their communities.
Support community-led projects to solve local issues
Opportunity Trust Groups, because they are made up of local mothers and fathers from the same community, often dream of solutions to the biggest challenges they face. Opportunity partners with Trust Groups to help them invest in community-wide initiatives, such as installing wells or building recreation centers, just as the Girasoles Trust Group rallied together to build a community center. It was completed last year and now serves as a school and an open space for neighborhood activities. The women of this trust group are now forces of change in their community, creating ripples of opportunity for their children and their neighbors to build a more hopeful future together.
Links: