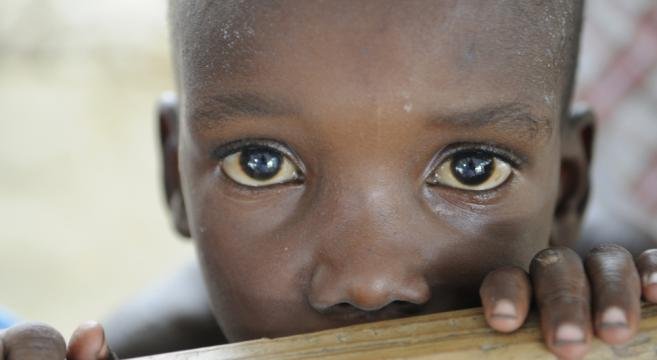 Thank you GlobalGiving and to all who have supported our project so far! With your generous donations, we've been able to provide food and other essentials to Ebola orphans and their caregivers.
In Sierra Leone we live in communities. It is not unusal to see two or more generations of families living in the same household or compound. This report tells the stories of how two families dealt with the Ebola crisis.
Lionel, Lionnel (twins) and Margrett's parents died during the Ebola outbreak on October 24, 2014. Their grandmother was the first person to contact the deadly Ebola virus. She died a week later. In the coming weeks, their mother and father died simultaneously of Ebola in Gbenderbu Majai Town.
"A lot of children have died during this Ebola pandemic but these three are fortunate to survive after loosing both of their parents." Said their caretaker, Ms. Bangura.
Nine year old Osman is another child who was orphaned by loosing both parents to Ebola. He is the third child from his mother and they live in the Waterloo area of Freetown. Osman's grandfather started complaining that he was feeling ill and he died the following day. A day later, Osman's mother felt tremedously ill complaining of nausea. She died that same day. After the burial of Osman's mom, his dad checked himself into a hospital complaining of a headache. While at the hospital he started vomiting blood and was tranfered to the Hastings Ebola Treatment Center but died that same day.
With your partnership, Osman and his siblings are now cared for by Mamma Salamatu. Lionel, Lionnel and Margrett are cared for by Ms. Bangura, and more than 60 other orphans are now being cared for by nurturing caregivers we are supporting. With your support we are able to give these caregivers the tools they need to house, feed, support and nurture these children. It is no secret that we could not do this without you and the Global Giving family. We are greatly appreciative and forever indebted to you for your generous support. You can imagine the shock if you lost everything you knew and loved in a matter of days and were left stranded, homeless, feeling helpless and hopeless. Your continued support helps us give these children their dignity back and a sense of hope for the future.
Challenges we are facing: One of the biggest challenges is stopping the Ebola virus. While the larger threat has slowed down the virus still continues to spread. Even though it is not in the media anymore Ebola has not been eradicated. We need your help now more than ever. We are working with clinics and hospitals to ensure they have the needed supplies to combat Ebola. Also Sierra Leone has announced a desire to re-open most of the schools by the end of March. We are working with church leaders, community leaders and other organizations in hopes to find caretakers for every child orphaned by Ebola before school reopens. The challenge is two fold: (1) If Ebola continues to spread the schools won't reopen and children who have gone almost a year without any education will be forced to wait even longer. Being out of school has especially affected the girls with teen pregnancy and abuse on the rise. Other children have entered the work-force earning their own money as petty traders. The longer children are out of school, the harder it will be to get them back to school. It is a vicious cycle that has been happening for years however we have an opportunity to help many children right now, but the window of opportunity is short. (2) If Ebola continues to spread and take lives this will leave us with an even larger orphan population.

We will soon start working with students to ensure they have the necessary items for a successful school term. Over the next months, Share HEART in Africa will be training caregivers in activities to provide psychological support for these children.
To join Share HEART in Africa's mailing list, please click here. Again, thank you for your prayers and support.
Many Blessings,
Saffiatu Harper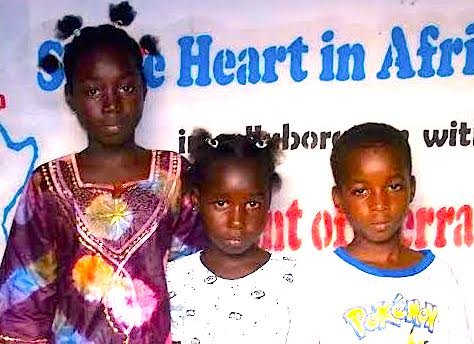 Links: