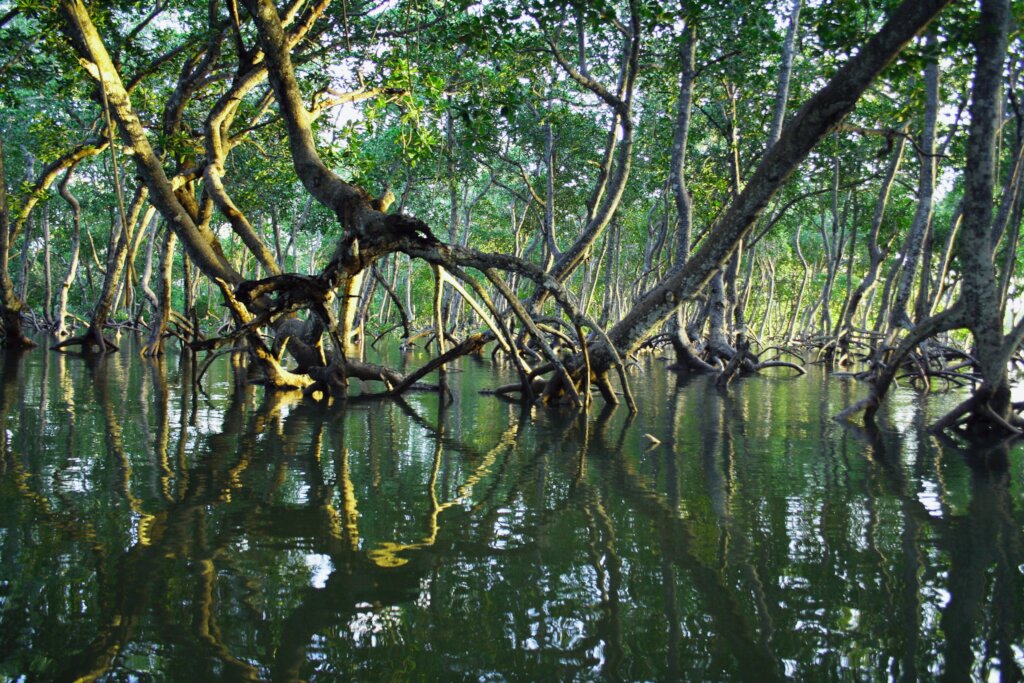 Building a Sustainable Future with Storytelling
"A part of the [Amarelo] neighborhood has eroded away. It's sad because it's the neighborhood where I was born and raised. Now only half of Amarelo is left."
- Josse*, Community leader, Mozambique
Communities like Josse's in Mozambique, Central America, and all over the world are experiencing the effects of climate change. But your support for PCI Media's entertainment-education work empowers communities to become more resilient to climate change impacts.
In coastal communities in Africa, our engaging radio shows and media connect coastal communities to knowledge about how to sustainably source mangrove wood. In Mozambique, our radio drama weaves in local mythologies, such as sacred ceremonies related to weather and beliefs about magical women who can control crocodiles. Connecting key messages with local stories helps audiences build connections to new information more easily, leading to more sustained change.
Last year, we reached over 10.5 million people across 3 continents with popular media and communications, resulting in up to 90% of audiences adopting new attitudes and behaviors, like farming sustainably and preserving mangrove forests, which protect against coastal erosion.
Thanks to your support, we can create a better world for women, girls, and all of our communities.
*Name changed for privacy