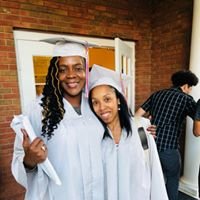 We appreciate you, HOPE provider!
We have all been on a journey since March of this year, and unfortunately, COVID continues to affect more lives, charities, and businesses in our country. With some businesses still being closed our single parents continued to feel the impact of the pandemic, and you were there to help them.
One of our recent graduates experienced COVID19 personally when she and her four children contracted the disease. It was painful and devastating to watch her children suffer through the disease while she, herself, was ill. Thankfully, they all survived without hospitalization or lasting complications as a result of the virus. However, if you weren't there to provide food and utility assistance for this family, they may have had to battle without nutrition and lights.
Overall, we have provided a total of $11,453 in rent & childcare assistance, in which YOU have provided $5,050 towards those efforts as reported in the last update. In addition, you have provided $1,022 towards the $2,992.04 in emergency assistance we have provided for families infected with COVID19.
We are so glad you answered the call to help us help others. Without you, our mission would have been amongst the 40% of those that didn't make it through 2020. We love what we do and we can only keep doing it if you help us.
We are SO grateful!
Thank you.