Dear Donor,
Thank you so much for your continued support to our Girl Empowerment Project!
In our last report we had shared with you a powerful story from Teacher Anne of Central Primary School and our plans for the rest of 2021. In this report, we share with you our reflections from what we were able to achieve last year with your support and what we hope our 2022 journey will look like. We also share a powerful story by our speaker Edna, share some photos from IWD 2022 workshops and a brief update from our COVID Relief Project.
Reflecting on 2021
Nothing like a new year to do a little bit of reflection and set some new intentions. Today, we're taking a minute to look at the work we did with our Sanitary Pads Program in 2021.
When we started this program in 2018, we were responding to a worrying trend of highly skewed girl:boy ratios we saw in some of our rural schools. Girls were dropping out of primary school after they started their periods because they didn't have access to sanitary pads. So we started making sure girls had access to pads.
In the past four years, this program has evolved into something that not only equips girls with eco-friendly sanitary kits that keeps them on their academic journey, but also empowers them through knowledge on menstrual health management, body positivity and self-belief. Plus, it also includes their mothers and guardians as a part of the dialogue we co-create as a community to end the taboo and stigma around this topic.
In 2021, we were able to reach a total of 267 girls and 265 mothers/guardians across Kisumu County. That is 532 empowered girls and women! Woohoo!! This year, we are hoping to reach 1,011 girls and their mothers in Kisumu County, and for that we need your support.
International Women's Day: Starting 2022 workshops
Happy International Women's Day!!
Team RKF is honouring all the women around the world who have raised their voices for educating our girls to create a sustainable tomorrow. This quote by Michelle Obama says everything we believe:
"Investing in girls' education is the very best thing we can do, not just for our daughters and granddaughters, but for their families, their communities, and their countries."
All through March 2022, RKF will be working with girls and women in Kisumu County to educate them on the importance of menstrual health and hygiene, body positivity and the importance of continuing on their education journey. We will also be providing girls with Sanitary Kits that will help girls in rural Kisumu stay in school when they are menstruating. Detailed reports from the workshops will be shared here in the coming weeks.
You can support our work by sharing this message or making a donation of KES 5,500 or US$50 to support five girls in the month of March.
Donate online by clicking here: I will support 5 girls this year
A Story from our Speaker
Our amazing speaker Edna shared with us her experience of being a part of the Menstrual Health and Hygiene workshops last year. She spoke during 5 sessions where she empowered 28 girls and moms.
"Being a speaker during the workshops was an eye opener for me. It presented me with a platform where I was able to meet the girls from my community and talk to them about things I was never told as a girl; things that were considered a taboo to talk about some years back. The Rahul Kotak Foundation is here playing the role of our mothers and educating our girls about menstrual hygiene.
I got to learn about the different challenges (different kinds of body pains) that women go through during their periods. It was also my first time interacting with the reusable sanitary towels which I have come to love to date. Thank you for the opportunity."
COVID Relief Update – January
Joshua, a beneficiary of the food packs said, "This program has been empowering those that have been a part of it. Not having food puts many of my community members at a disadvantage because children can't learn with an empty stomach and we can't go on about our day without food either."
Like Joshua and his family, 1,340 families have received food packs that have made a big difference in their day to day lives. Additionally through this program, 407 at-risk teenage girls have each received a sanitary kit and a menstrual health & hygiene talk. 3,346 students have also received an education pack with textbooks relevant to their respective classes, an exercise book and stationery for revision.
With rising inflation and food prices, many families continue to struggle in this time. Your donation can support a family of five people for two weeks.
GlobalGiving Badges
Team RKF has been recognized by GlobalGiving yet again and we have received all six badges for 2022. We are grateful for your continued support and we hope to continue doing this work as long as it is needed.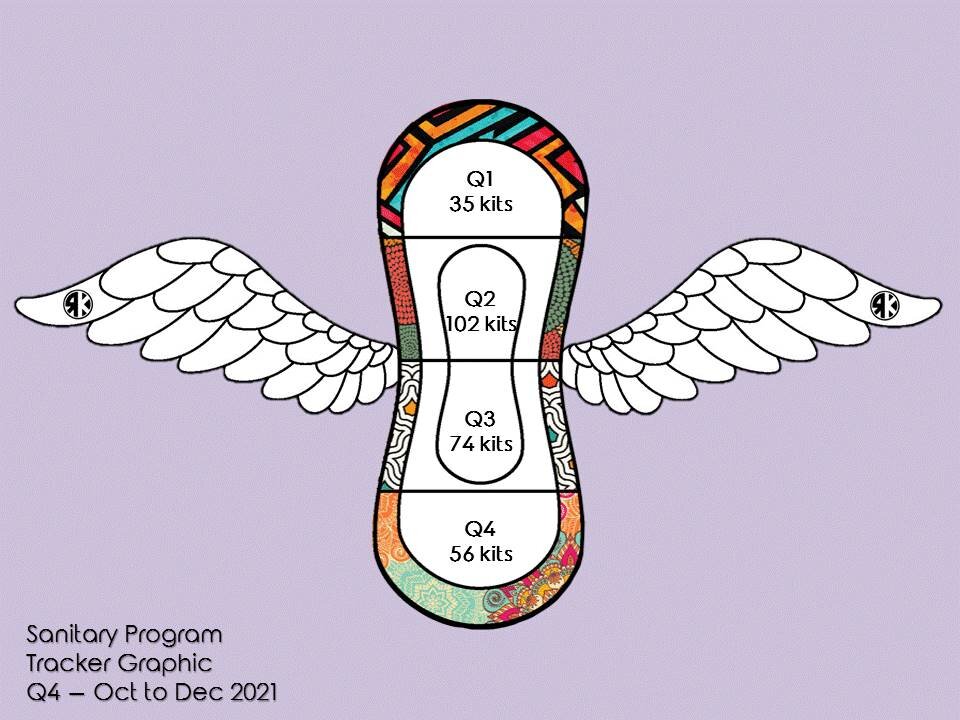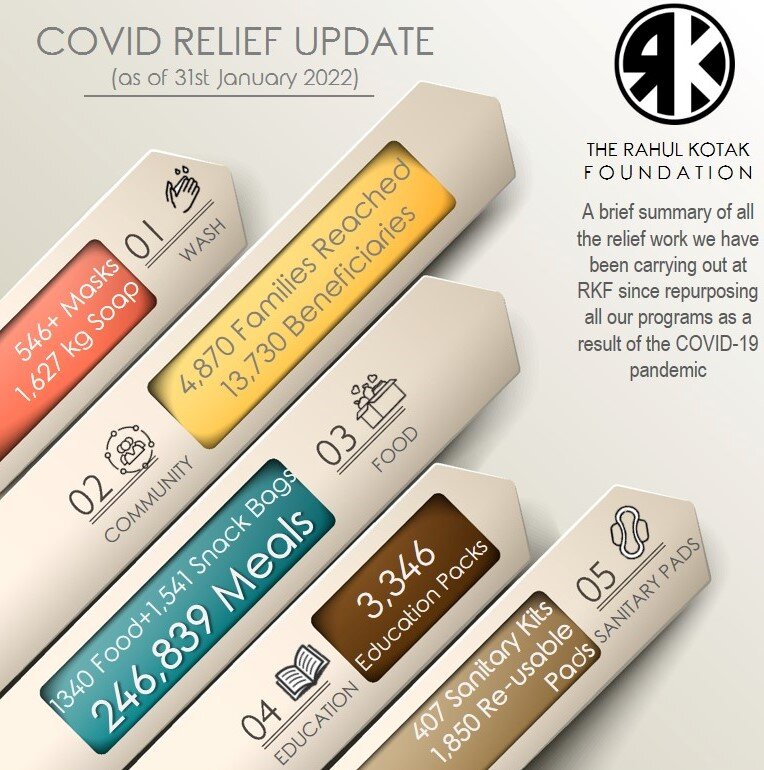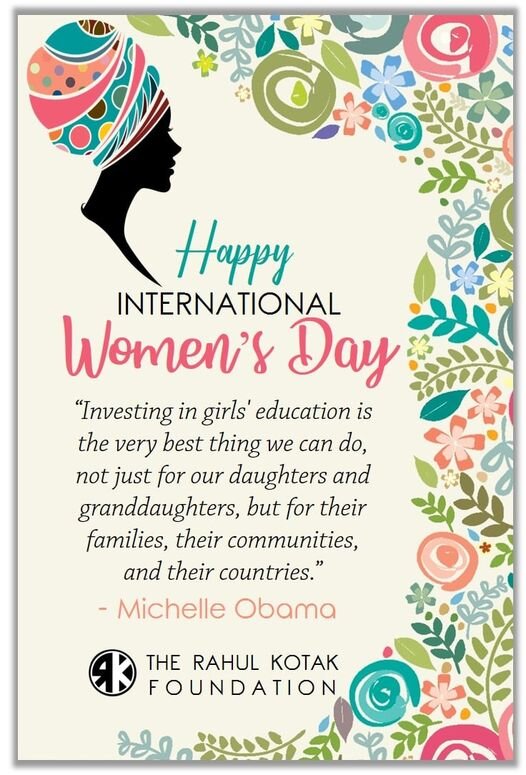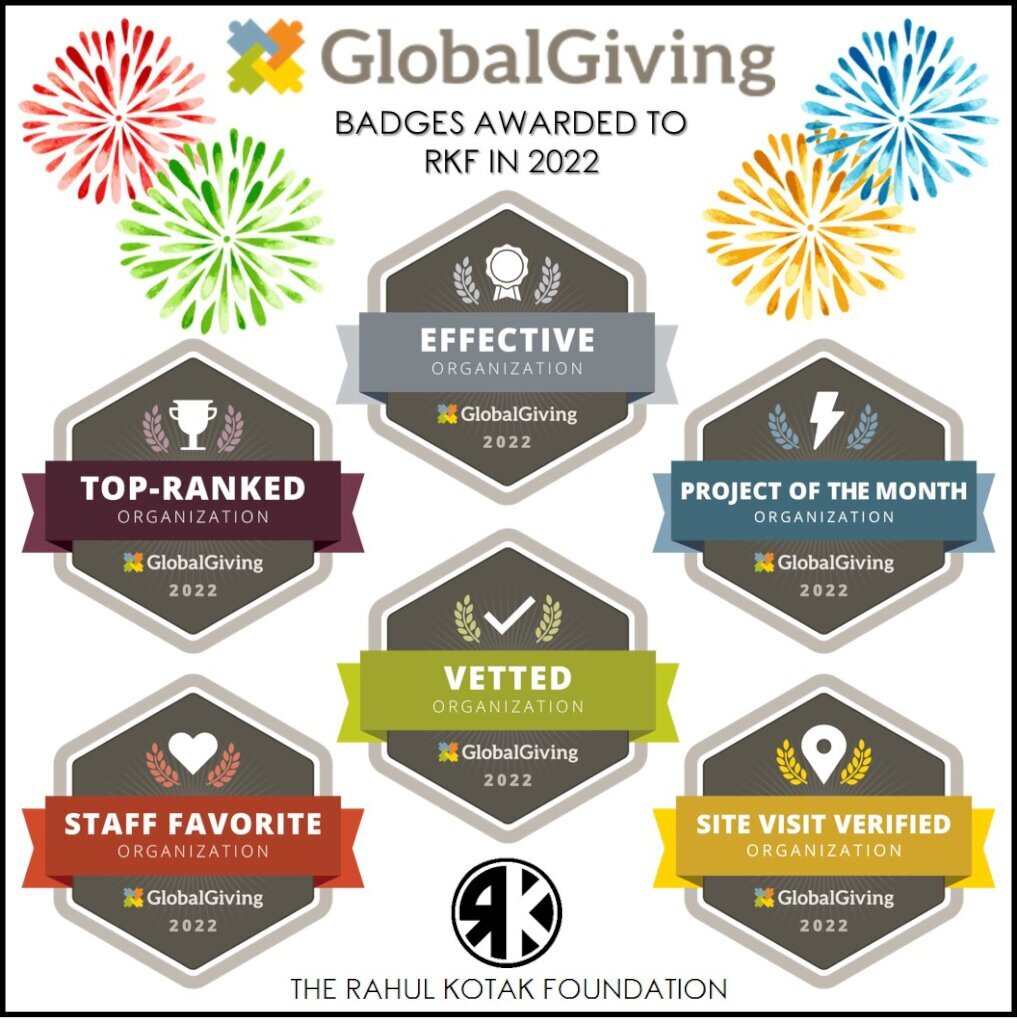 Links: