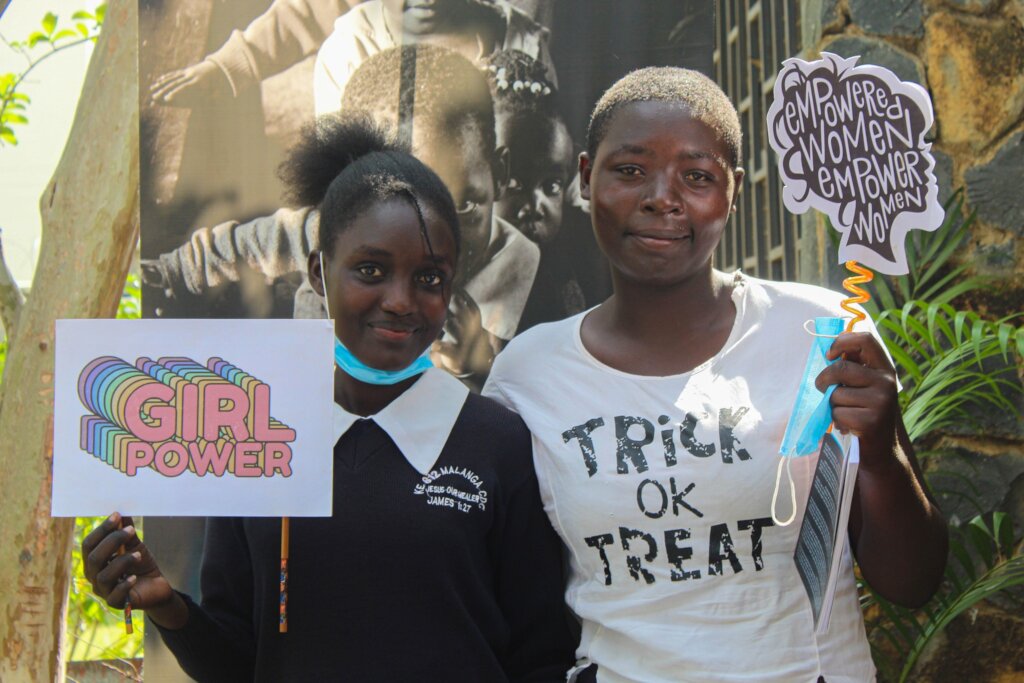 Dear Donor,
Thank you so much for your continued support to this project! In our last couple of reports, we had shared with you about the workshops we had carried out during International Women's Week and the incredible milestone of having raised $15,000 on this project over the past four years.
In this report, we bring to you incredible stories of the young girls and women whose academic journeys and lives have been touched by your generosity. We also share with you about the recent work we have begun in Seme Sub County.
We also want to highlight that for this project to continue creating ripples in marginalized communities this year, we need to raise another $13,410. Will you help us reach this target? Will you consider making a donation? Or sharing this report with your friends and family?
"Stories have the power to create social change and inspire community." – Terry Tempest Williams
We bring to you some of the powerful stories that came about as a result of the workshops we have done since the start of the pandemic:
Crispine:
Crispine is a student who received re-usable sanitary pads through this program and has been using them for quite a few months. They help her attend school regularly. She shared with us that now that her mom doesn't have to buy sanitary pads for her every month, she uses the money to save for her school fees.
"My mom cooks chapati to make an income and I come from a family of 10 children - 5 girls and 5 boys. My father favours the boys and gets them whatever they want but if I ask him for things, he says there's no money. He would rather use it to pay school fees for the boys. It's my mom who takes care of us (the girls). I want to become a doctor so I can take care of my family in the future. I would like them to be in a better place.
When I have children in the future, I will treat them equally because I don't want them to face the same inequality I did just because I was a girl. I also want to encourage girls that face the same difficulties as me and let them know that education is very important and to never lose hope!"
Rihanna and Melvin
Rihanna was 16 years old at the time she attended the Girls Empowerment workshop at RKF (The Rahul Kotak Foundation) with her sister. Nine months after that workshop, we caught up with her and got to hear about her experience of attending it:
"I want to appreciate you guys for teaching us important things. I learnt that I have the power to say NO and make the right decisions for myself. The workshop helped me open up to my mum. We now sit down to "piga stories" (tell stories) and whenever there's something going on, I share it with her and get advice!"
Melvin, on the right is Rihanna's sister who also attended the workshop and received re-usable pads so that she could continue her education with ease. She recently shared with us that she passed her KCPE exams and joined Secondary School! This brought so much joy to our team because that is precisely why this program exists. We strengthened this program during the pandemic when teenage pregnancies had risen dramatically and girls were left with no choice but to stop their education. Melvin's story fills us with hope and joy!
Shaloam and Shammah
Hellen is Shammah and Shaloam's mum. Last year, she attended our Girls Empowerment workshop with Shaloam, who received a sanitary pads kit with menstrual health and hygiene training. At the end of that workshop, Shaloam made a promise to us that she would finish school and make herself proud. And she kept that promise!! She recently completed her primary school education and recently enrolled into Secondary School!
This year, Hellen returned with her younger daughter, Shammah. When we asked her about her experience of attending the workshop, she excitedly share this with us: "I loved the workshop! It made me very happy because it taught me about how I can take care of my daughters and how to stay safe! We also learn about how to look after our bodies. Thank you!"
This story highlights the breadth, depth and ripple effects of our Girls Empowerment program: not only do we have an amazing mum who feels empowered to keep supporting her girls through their education, she also knows the importance of prioritizing their (including her own) overall well-being. In Shaloam and Shammah, we have brilliant young women who are setting an example for girls in their schools and communities about the importance of completing their education.
As team RKF, we feel blessed to watch these incredible stories unfold. To many more such stories.
Teacher Emily for Alendu Girls
Teacher Emily from Alendu Primary School closely works with the girls in her school. She attended the Girls Empowerment workshops during which she shared with us one of her concerns.
"One of the biggest and most common challenge that mothers and daughters face is lack of conversation which hinders them from having a relationship amongst themselves."
During the RKF workshops, she saw mothers from her community get up and share their experience of getting their first period and the challenges they faced in that moment. Listening to their mothers speak, many daughters could relate and in turn open up about some of the challenges they currently face.
As the sessions came to an end, Teacher Emily told our team: "Thank you so much for your efforts in empowering both the girls and their mothers. You made them see the gaps they've been leaving out. That is really important."
Seme Sub-County
At the height of the pandemic, Seme saw a rise in teenage pregnancies and early marriages, a problem they have had for many years. At the invitation of the Directorate of Child Services, our team was able to carry out a pilot program with young girls from 10 different schools in Seme Sub County in June 2022 on the occasion of the Day of the African Child. Our team provided 55 girls and their mothers/female guardians with intensive menstrual health and hygiene training through our Girls Empowerment workshops. The girls also each received a Sanitary Kit that will last them for 12-18 months. And to the surprise of these young girls, we also arranged for them to have some fun and jump on a Bouncy Castle. Much more on this will be shared in our next report.
Ecological Aspect of the Program
Apart from empowering girls with sanitary pad kits and supporting them with menstrual health and hygiene knowledge, our Girls Empowerment project also addresses the ecological footprint left behind by disposable sanitary pads.
According to a report by Menstrual Health Alliance India, one disposable pad takes between 500-800 years to decompose. By offering reusable sanitary pads, our project has reduced the use of nearly 179,390 disposable pads over the past four years!!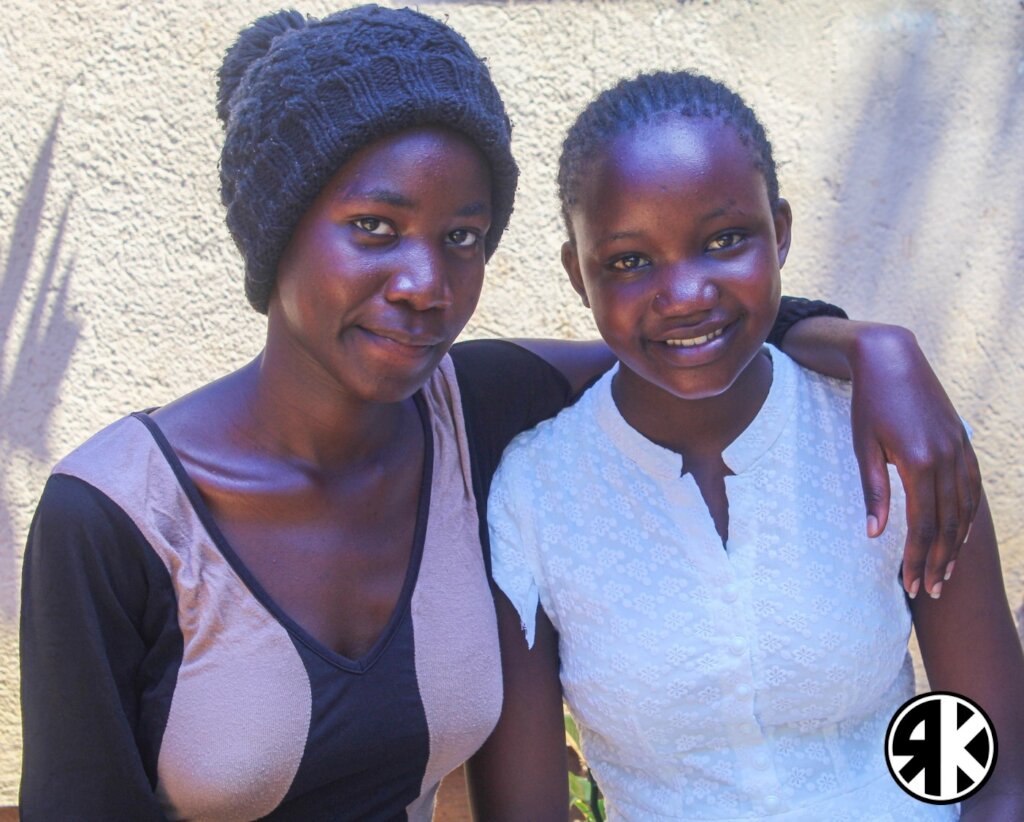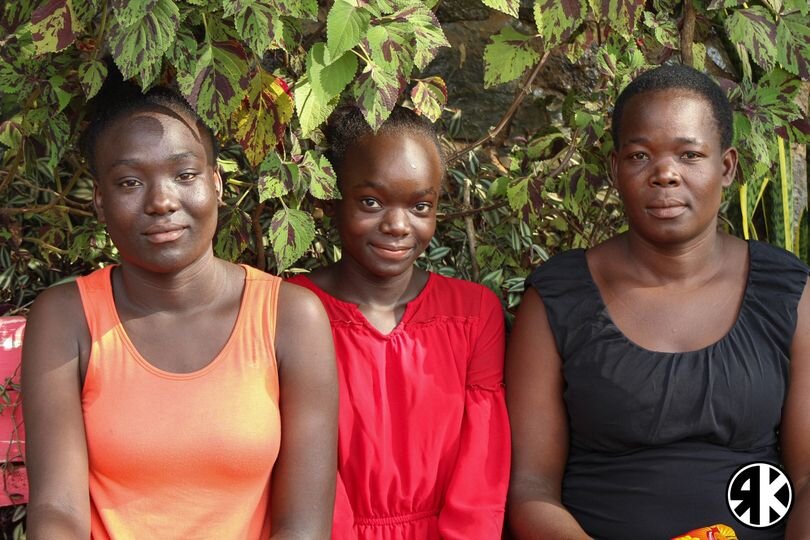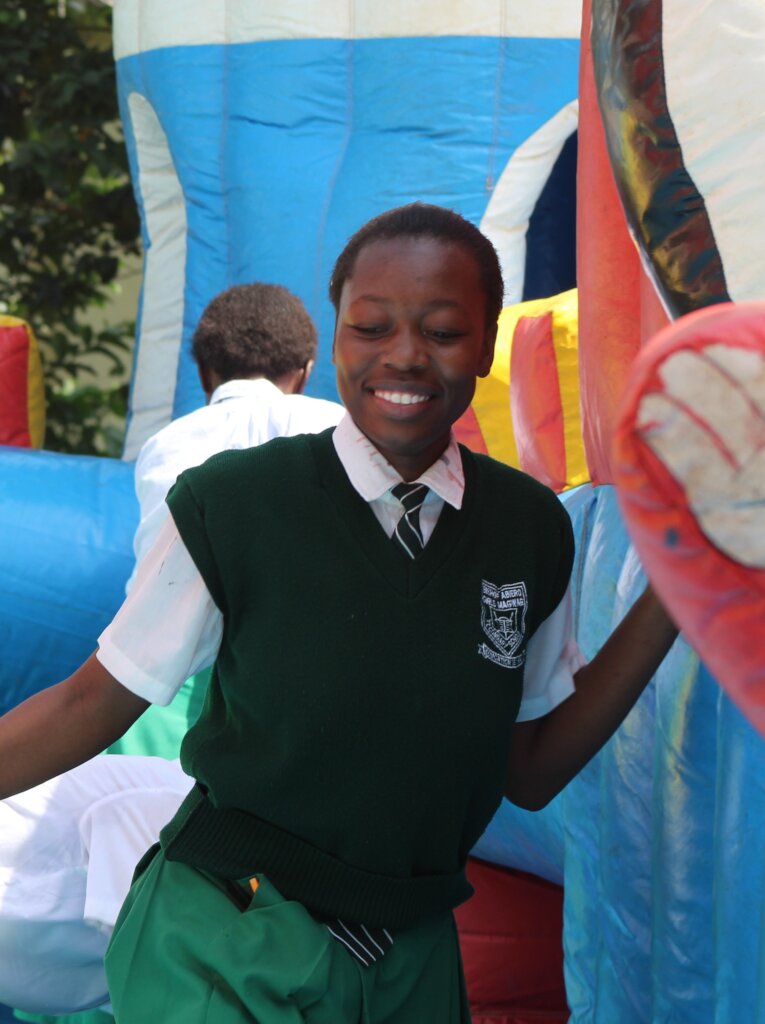 Links: