Project Report

| Sep 11, 2023
Stealth Sisters prepares girls to be leaders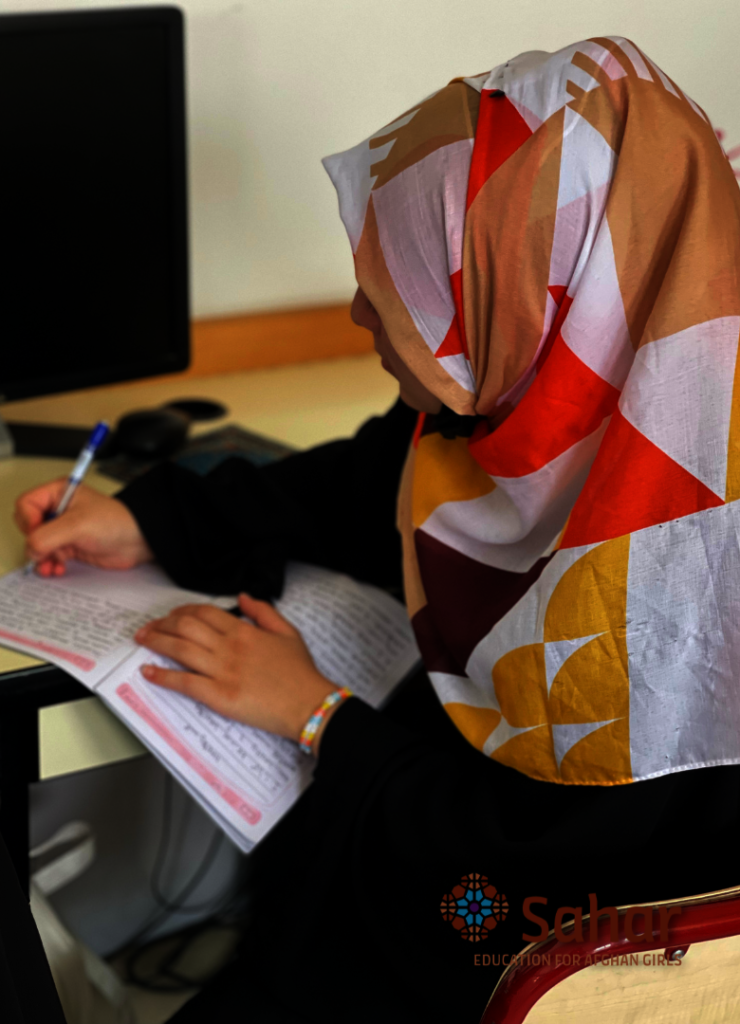 August marked the 5th month of the current Stealth Sisters cohort! The girls have advanced in all areas including English, computers, and women's empowerment.
Last month, Program Manager Shogofa Amini began interviewing students in this program to get their perspectives on classes. Currently, we are working on producing a documentary in partnership with the on-the-ground program leaders to share more about the brave girls in these courses.
In August, girls in the Stealth Sisters program learned about domestic violence and depression. These hot-button issues led to many debates and discussions which further improved the students' English and critical thinking skills. Additionally, girls learned about menstrual hygiene and developed strategies for improving mental health.
One of the critical impacts of this program is that these topics help girls cope with the situations they face at home and prepare them to have difficult conversations with their friends and families, advocating for themselves and each other against violence, early marriage, and the isolating effects of depression.
Want to support Stealth Sisters further? Sahar is participating in the Safer World Matching campaign with a goal to raise $10,000 to support 6 girls in the Stealth Sisters 6-month program.
September 11th through January 1st, 2024
Donate to Sahar Education in September through the Safer World Campaign and your contribution will go 50% further! Donations up to $1000 per individual will be matched through January 1st, 2024.
To participate in this campaign, donate to the Stealth Sisters program today!
Empower an Afghan Girl to Find Her Voice
Over $40,000 in matching funds are available for projects included in the Safer World campaign!
Want to do even more to help Afghan girls? Join Sahar Education for A Night In Afghanistan Benefit to learn how!


Join Sahar Education on October 25th at 6:00 pm for A Night in Afghanistan, a benefit. Enjoy Afghan culture, food, and music, and learn about the continued resistance of Afghan girls!
Hear from Executive Director, Meetra Alokozay, Program Manager, Shogofa Amini, and a special guest about how Afghan girls are resisting the strict edict of the Taliban. Experience Afghan culture without the oppressive lens of the Taliban.
100% of the $100 min donation during the event supports life-changing programs for Afghan women. Donations over $250 receive 100% matching from a generous sponsor.
Tickets are available now! Register below before we sell out!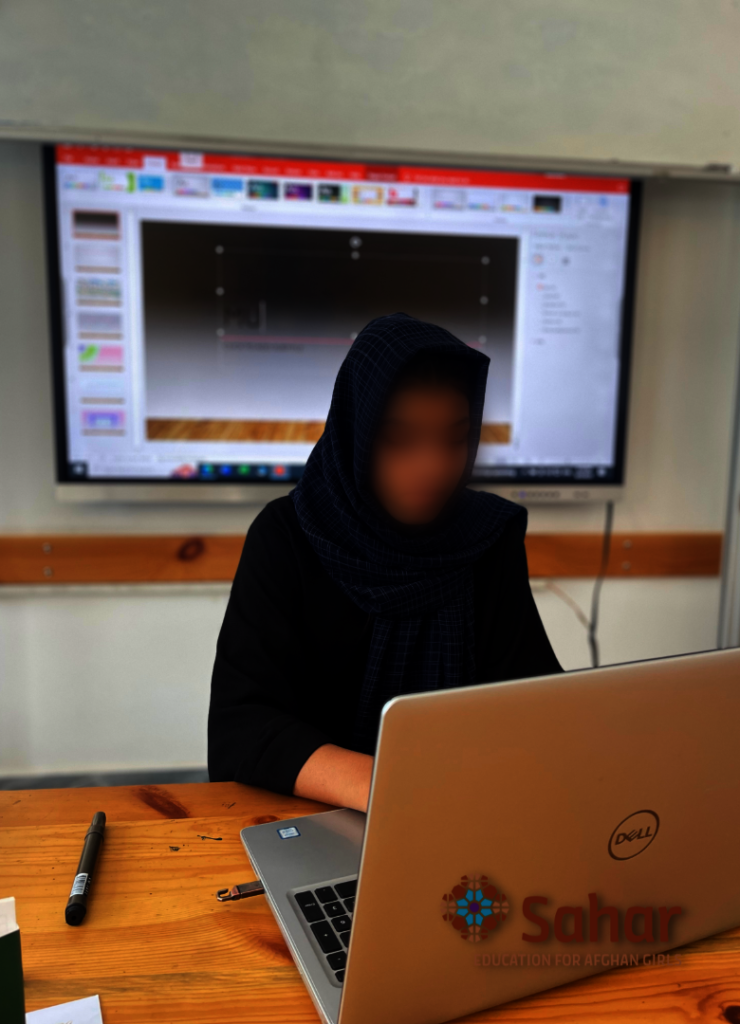 Links: