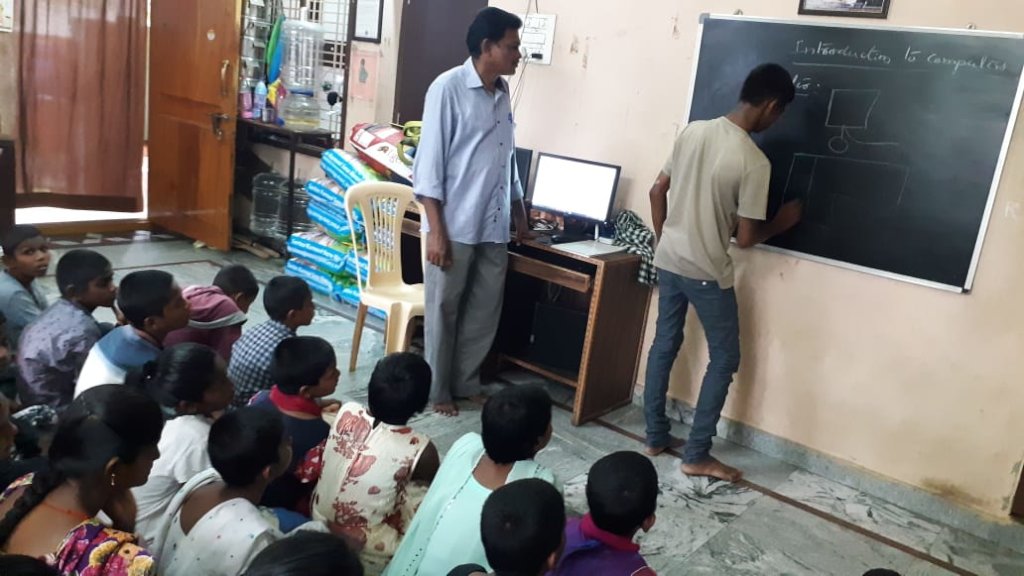 Respected Patron,
Wishes from SERUDS Charity.
Thank you very much for your kindness and sponsorship for the skilful training. The deprived orphan children learning computer skills training with your contribution through GlobalGiving, USA.
In this year academic year our SERUDS has been recognized by GlobalGiving and given appreciations as Top Ranked, Vetted Charity, Site visit verified NGO. We are feeling pleased to be connected with the GlobalGiving to work for the most downtrodden section of the society.
8years ago, orphanage established for abandoned orphans, destitute children, street children. Started with 5 children and now naturalizing 60 orphan, street children from seruds children home. The age group of the children are 7 to 17years and they are studying in different convent school, govt. high school, inter & degree colleges. Along with academic education we have been donating computer skills training in MS word, MS excel, MS power point, Spoken English, Paint, Internet basics email receiving and sending, personality development, DTP.
We conduct motivational classes on the computers and giving importance to the skill development course along with marketing skills as per the ages of the children. After Academics we have been teaching these useful and market driven courses for the children in our orphanage. The orphan children are very happy in the children home and they are getting sufficient food, excellent education, study hours, vocational skills training in computers.
Thank you for sponsoring computer skills training in computers to orphans seruds orphanage