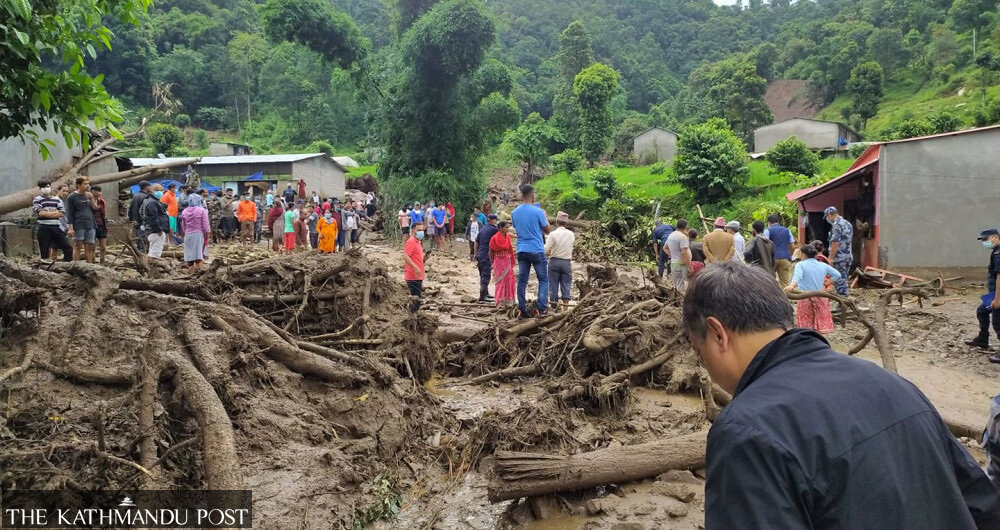 "Bahini Educare Family number: 44"
Single mother: Mother (Name With drawan for Privacy) Sarki, Aged 40
4 daughters and one son:
Elder Daughter, 22 years old daughter (Married)
Second daughter, 19 years old daughter (Married)
Beneficiaries:
Mother (Name Withdrawn for Privacy) aged 40
Reeta (Name changed), 16 years old daughter (deprived of education)
Reema (Name changed), 14 years old daughter (Grade VII)
Rem (Name changed), 9 years old son (Grade II)
Family Details :
Mother (Name Withdrawn for Privacy) was born in a small village in the vicinity of Pokhara. Her parents were traditional cobblers a profession of a particular caste that is passed on from generation to generation. These people never had a chance to escape the vicious cycle of poverty. With the income of the father ends never met and Mother (Name Withdrawn for Privacy) was denied education after fifth grade and had to work at the age of eleven.
Aged 15, her parents arranged a marriage with Ram S (Name changed), a 20-year-old from a neighboring village who was a construction worker.
In the following years, Mother (Name Withdrawn for Privacy) gave birth to 4 daughters, always in the hope for a male heir. Five years on Mother (Name Withdrawn for Privacy)'s wish for a male heir was eventually fulfilled, according to her this this was the happiest day in her life.
Her husband was a hard working and caring husband and father and although it was difficult to provide for a family of six, with their basic needs met, this family was fairly happy. For them, this was reality!
One evening in August 2021, during relentless torrential monsoon rains, after they had their evening rice and prepared to sleep it came to a massive landslide in their village and their cottage was crashed by the sliding mud. Ram S (Name changed) and the youngest daughter were severely injured, while the other members of the family escaped with minor injuries. After endless hours they were taken to a hospital but too late for the father, he died from his injuries at the age of 43 Reema (Name changed), aged 13 at the time received medical treatment and recovered after a few weeks.
The family had lost their only bread earner, their house and almost all their belongings and there was nowhere to turn for help! There was no other choice but to work for their survival. Wrecked and in desperation, they somehow managed to make the journey to Pokhara. They were roaming the streets, begging for food and sleeping rough. After some time Mother (Name Withdrawn for Privacy) started to sell vegetables in the street and her children shared the fate of the legion of "Les-Miserables" that are roaming the streets in the cities of Nepal
The teenage daughters were constantly hassled by men, pimps and traffickers, who tried to lure them to work in "Dance-Restaurants" or dubious Hotels, where adolescents are manipulated and coerced into prostitution.
One of our board-members noticed this family, talked to them and inquired about their faith.
She immediately informed "BEF" about this and we assessed the situation and have started supporting them.
For Mother (Name Withdrawn for Privacy) and her children, a long ordeal is coming to the end and from now they will live under the wings of "BEF", and this in safety and cared for in the best possible way! This would not have been possible without the commitment of a donor to provide the funds needed.
Thank you!
It's simple, it's "simply BEF"!