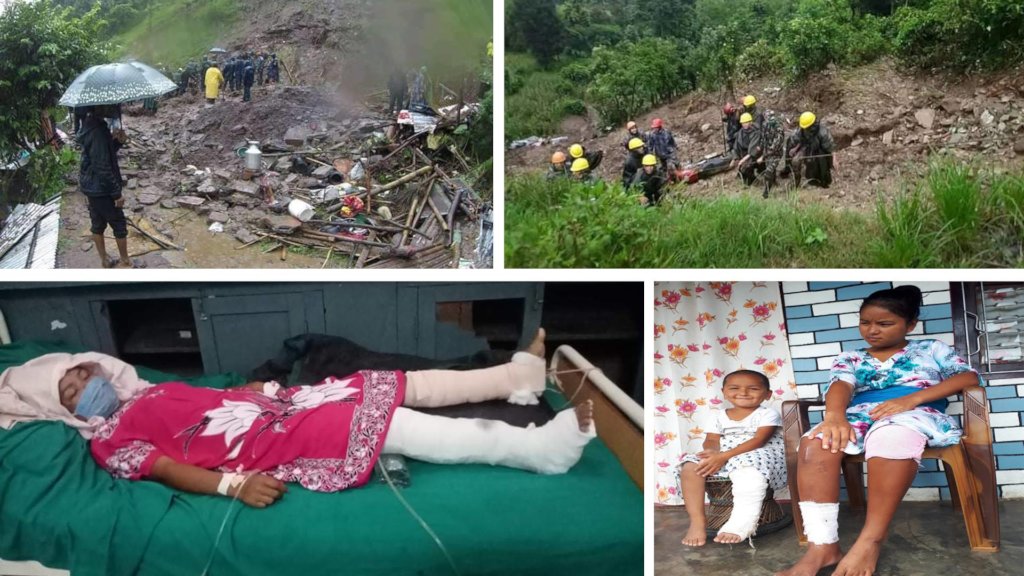 Assessment report Sita (Name Changed) Family
The "Bahini-Educare-Foundation" was established in the year 2014 and this with the declared objective to prevent the 'worst forms of abuse, exploitation, violence and discrimination of girls and women' in Nepal. To this end we are implementing an all-encompassing strategy to protect, support and empower our target groups. They are belonging to the most underprivileged in Nepal.
We are supporting the most vulnerable, namely destitute widows/single mother with dependent children and we are providing for their basic needs and education. Moreover we are advocating and empowering our beneficiaries and provide the best possible support, education and job-training.
Over the years we have witnessed tremendous improvement in our beneficiaries and we didn't register a single incident of violence, rape, child marriage or trafficking!
Below is a recent assessment we made from one of the 26 families we are currently supporting:
Sita (Name Changed) Family (admitted in January 2021)
Single mother: Sita (Name Changed), Aged 22
Beneficiaries: Rita (Name Changed), Aged 8 (Daughter)
Education : Nursery
School Name: Community School
Address: Gyarjati, Sarangkot
Living conditions: Her maternal house was swept away by a disastrous landslide. She lives in a shabby room provided by one of her neighbours temporarily.
Beneficiary Details : Sita (Name Changed) was married off at a very young age. She has a daughter. The alcoholic and abusive husband left his family in the year 2019 and Sita (Name Changed) moved to her parent's house and somehow they managed to survive.
But in October 2020 disaster struck this family!
It was pouring rain for three days on end. On the night of the 11th the family was celebrating a birthday when the heavy rainfall triggered a landslide, which swept away their house. Sita (Name Changed)'s father and mother were killed and many others who lived in the same house sustained injuries. Sita (Name Changed) and her daughter both escaped with fractured legs. They were admitted in the hospital for 21 days for physical injuries and mental trauma.
A journalist friend requested for emergency support for this family. Our nurse visited the family in the hospital and upon assessment we decided to look after Sita (Name Changed) and her daughter until further
The family has been supported as an Educare Family since January 2021.
Current Situation
The situation of the family has seen a dramatic improvement. With the support of BEF they are now provided with three square meals a day, appropriate counseling, health and hygiene. The health of the mother and daughter has improved and they are able to walk and do their errands. Counseling sessions have helped a great deal.
Without a house to stay and family to support them Sita (Name Changed) and her daughter would have been doomed and the support and the advice from our organization is vital for their survival.
Many more destitute single mothers are in a similar situation and we are ready to take many more under our wings, but to this end we need your support and more funds in order to continue and extend our mission!
Please give promptly and generously, no one is more deserving of our support!
Sincerely yours
Surendra Patiyar