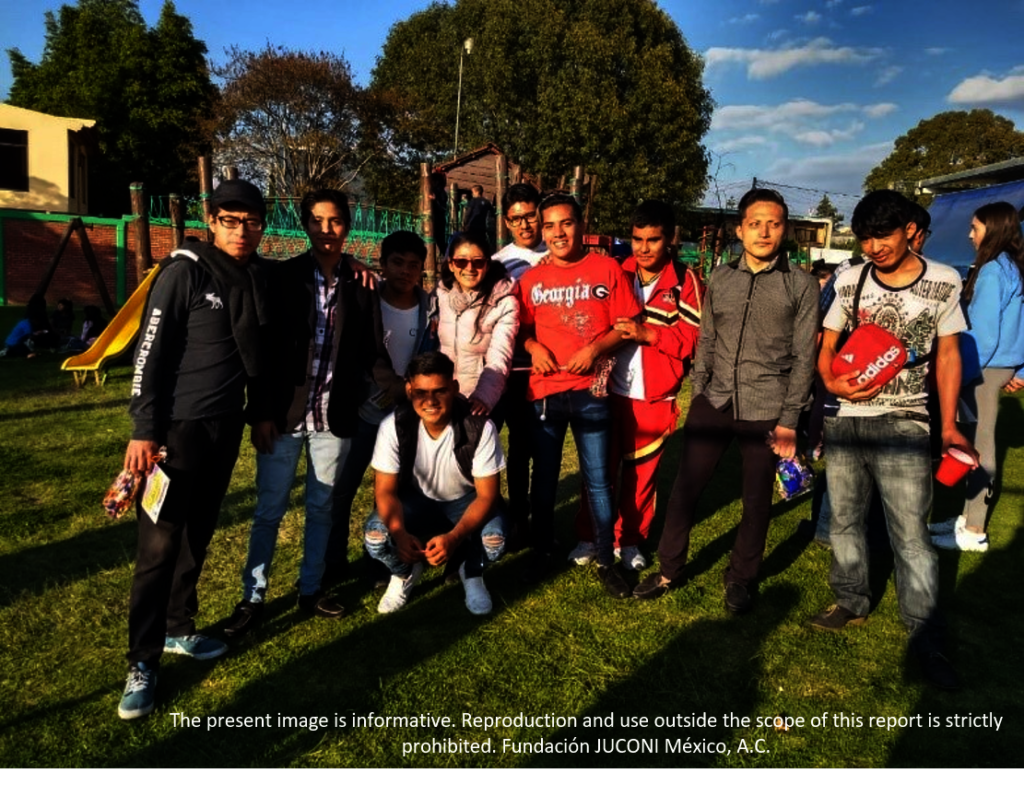 Congratulations, graduates!
After an intense work and years of effort, the youngsters are ready to graduate from the JUCONI Programme. During the graduations, moments of joy and happiness are experienced, as well as melancholy. At their graduation, the adolescents were very happy remembering those moments they lived at JUCONI' House and Youth House with their friends.
Accompanied by family members and educators, the graduates closed one more cycle in their lives with social, emotional and cognitive skills that will help them have an independent life and be able to reintegrate into society.
Anything is possible.
Each year, a Christmas breakfast is organized in which the educators express the efforts and achievements obtained by the youngsters. It is a casual event where there are talks, games and time for reflection.
These meetings are very important to motivate the adolescents who, due to any situation did not make the expected progress, to continue working on their goals. The youngsters share valuable experiences and future plans.
"Let's go to the museum."
Traditions are a fundamental part of our identity as a society and as individuals. As part of the activities within the Youth Club, attending recreational places is essential to the development of youth skills. For this, the Amparo Museum allowed us to have a good experience through a Christmas workshop.
There was also an explanation of the history of nativity set helping teenagers to have a better understanding of Christmas. In addition, the children tested their imagination and created a beautiful and original nativity set with corn leaves.