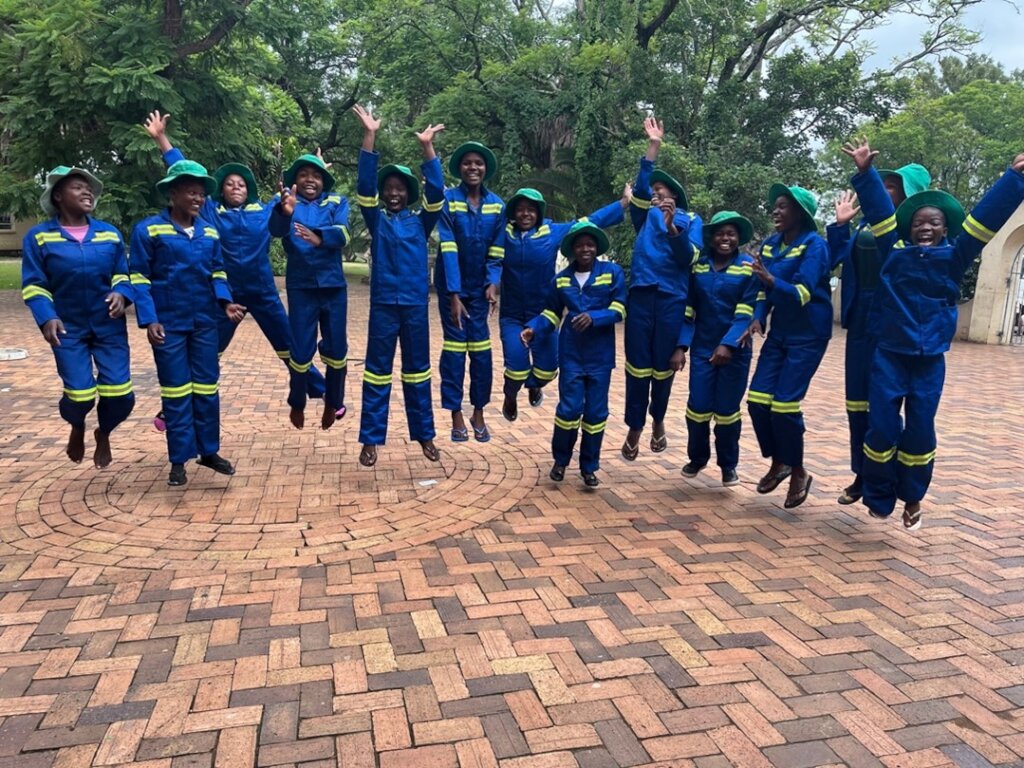 Every girl likes to get a new outfit. It makes us feel good abut ourselves!! We walk straighter and hold our heads higher.
For the new agricultural skills training center students, this was definitely the case recently when they received their new overalls. I was surprised by just how excited they were to receive something new…even if it was just a pair of work overalls.
I was deeply moved by their gratitude and had a new understanding of what is truly important.
These 18 young ladies will be with the Sandra Jones Centre for a year. It will probably be the toughest year of their lives. The work is hard and long and we will push them to their limits. And if they survive, they will walk away with skills and knowledge that will help them support themselves, their family and even their communities.
They will also learn a great deal about themselves. They will learn how to finish a job even if it's hard and boring. They will learn how to go the extra mile with others who may not be as strong as them and need a little extra help. They will learn to smile and have a good attitude even when its cold and dark at 5am in the morning and they have to get out of bed to feed animals.
They will learn that they are capable of anything if they put their mind to it.
Thank you to the American Foundation for Children with AIDS for being a part of their learning. And thank you for giving us the privilege of seeing these precious loves change and grow every single day.
Everyone here at the American Foundation for Children with AIDS, and our partners in Africa, thank you for your continued support of this important project. If you would like to learn even more about this project and others, please contact Tanya Weaver at tweaver@AFCAids.org.