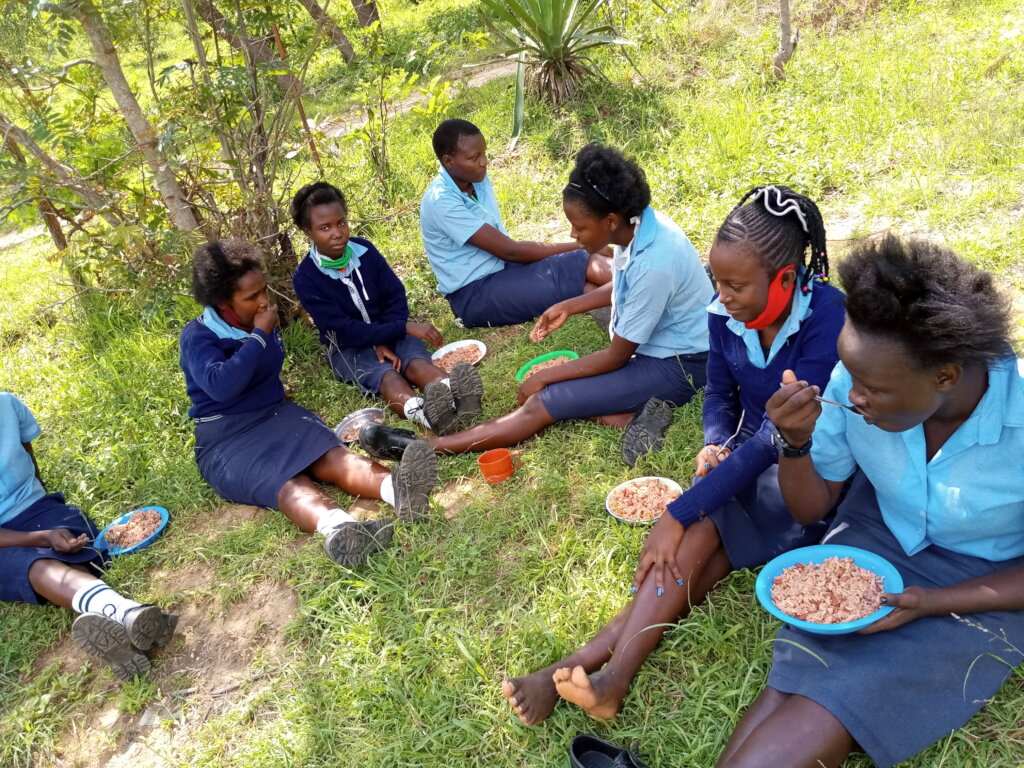 Dear Valued Supporter,
Thank you for your continued support for our emergency support to the vulnerable young people we work with in Kenya. The impacts of covid and drought have been longer lasting than we could have imagined when we began providing emergency support some 3 years ago.
The Covid-19 pandemic affected many different areas and people in different ways. Many businesses were shut down, and people lost their jobs and livelihoods in the process.
Devastatingly, at the same time, a drought began that is going on for a third year now. The communities in our project areas farm small plots and food stock for most families was over in a short period of time.
Through your generous support, we have kept a student relief rice programme going to students at our Seed of Hope vocational training centers. This started as bags of rice to take home with them every weekend to ensure students and their families have something to eat at home.
However, in 2022, we experienced a huge rise in our student numbers. At the same time, worrying rises in costs of food and currency fluctuations have meant that our income could not stretch as far as before. To keep the emergency support going as best we could, we had to adjust the provision of rice to once a fortnight. We also partnered with the Ministry of Agriculture to train farmers in the communities where we work, on new drought resistant farming techniques and crop varieties to improve food security.
The rice you have helped us to provide for students and their families, together with the free lunches provided in the training centers, has ensured that the students were protected from hunger and kept up with their attendance and performance.
Through your support, in 2022, we've been able to provide practical support to 100 young mothers with childcare vouchers and free packs of sanitary pads to all female students each month so that nothing stands in the way of their learning.
This has resulted in an incredible, almost 100% retention of our students throughout the year. And the vocational and business skills they have gained will enable them to start up their small businesses or access employment to secure their futures and those of their young families.
This year we are training and supporting our highest number of students. We're so happy to equip young people with skills for the opportunity of a brighter future. But the ongoing drought and food crisis means we remain worried about what the months ahead will bring.
We just wanted to send our sincere appreciation to you.Your support has enabled us to get much needed help to the young people we work with at this prolonged time of crisis. It has changed their futures for the better, forever!
With best wishes,
Mary & Florence (Kenya) and Leela (UK)
Raising Futures Kenya
—-------------------------------------------------------------