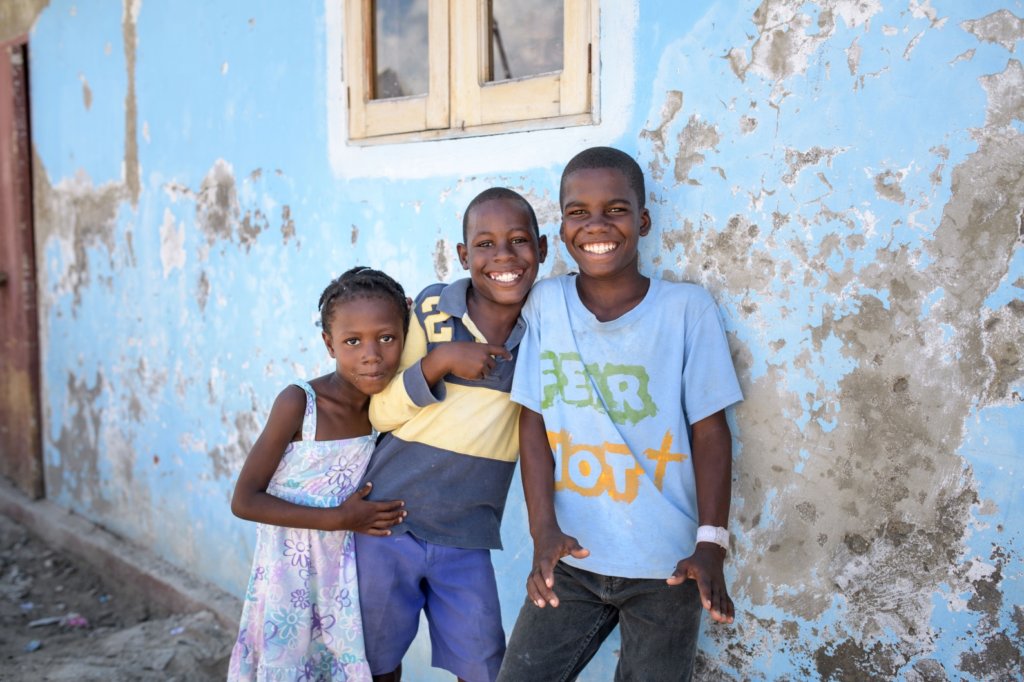 The relief actions
After Diakonie Katastrophenhilfe has carried out comprehensive emergency and reconstruction projects in the years following the severe earthquake of 2010, the work since 2015 is concentrated on disaster preparedness. In order to provide rapid and effective assistance in the event of a natural catastrophe, we set up, together with our partner organizations, a warehouse with protective packages and hygiene kits ready for emergencies in Jacmel. The protection packages consist woolen blankets and tarpaulins. The hygiene kits contain soap, shower gel, toothpaste, toilet paper, water cleansing tablets and detergent. In this way, people receive the necessary help quickly and unbureaucratically.
Raise awareness for risks
In the north-east of the country, a project on disaster preparedness is being carried out in Baudin. More than 2000 households living in the zone with the highest disaster risk are being sensibilized to risks and 150 families are trained to develop a family emergency plan. 300 emergency aid packages are also available for the disaster. 105 needy families also receive training for income-generating activities. To strengthen food security, three existing and three new goat reerings are also supported.
Be prepared for the next emergency
In a further project in the south of the country, local civil protection is being supported to reduce the risk of facing future disasters. In the community of Saint-Louis-du-Sud, there are many women and children who are left alone when a disaster happens: Many men have already left the city due to disasters, in order to find work abroad or the city centers of the country. The project will strengthen an early warning system with additional materials and train the responsible persons. 150 people participate in a simulation exercise for warning, evacuation and rescue. For more than 1000 persons, family emergency plans are being developed and 30 households with special needs are provided with a gurney.
All these activities are only possible if you as our donors are supporting us. Thanks's a lot!