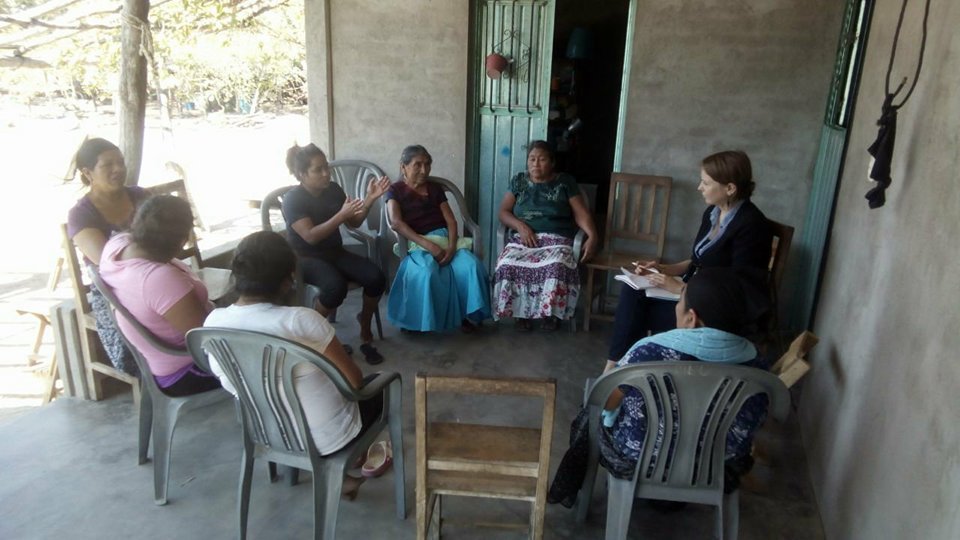 Following an earthquake, aftershocks can torment communities for weeks after the initial impact, continuing to destroy buildings and homes, disrupting everyday life, and leaving many people living in a constant state of fear. After the September 7, 2017 earthquake in Chiapas Mexico, there were 3,831 of them.
While the majority of these aftershocks were small tremors, they refused to let grieving communities rest and recover, sometimes sending individuals running out into the streets from their homes in the middle of the night in fear. For those battling anxiety, depression, and post-traumatic stress after the initial earthquake, the aftershocks only provoked more pain, and the constant swaying of power lines left many wondering when the shaking would ever stop.
To meet the mental health needs of the earthquake's survivors, International Medical Corps deployed emergency response teams to Mexico and partnered with a local organization, Fundación Origen, that provides mental health and psychosocial support in Oaxaca, one of Mexico's hardest hit and poorest states. With the lack of available specialized and non-specialized community-based mental health services in Oaxaca, International Medical Corps worked with Fundación Origen to meet the immediate mental health needs of Oaxacan communities and to build the capacity of their staff to ensure that they have the skills to respond to future emergencies.
Established in 1999, Fundación Origen provides comprehensive development and empowerment programs for women and children through six community centers in four states in Mexico, including psychological and legal counseling, skills-training workshops, and psychosocial support services. As a measure of the mental health needs after the earthquake, Fundación Origen's hotline serving women in need of psychological, legal or medical assistance received more than 4,000 calls in one week, compared to their normal rate of around 1,500 per week.
As a part of our support, International Medical Corps trained 13 Fundación Origen staff members in psychosocial support and community mobilization techniques, psycho-education, community awareness techniques, and providing Psychological First Aid within the community in the aftermath of an emergency. In turn, Fundación Origen has provided over 40 health care providers and community leaders in Oaxaca with Psychological First Aid training. In addition, Fundación Origen provided 155 children with psychosocial support through art-based activities encouraging emotional expression, and 52 school teachers with psychosocial support activities focused on the management of stress.
Moving forward, International Medical Corps is continuing to support Fundación Origen to help ensure that communities in Oaxaca have access to mental health services and are better prepared to meet to the psychosocial needs of survivors of future disasters. Through our support, Fundación Origen plans to conduct community mental health awareness sessions with 200 people and provide additional psychosocial support activities to improve coping strategies and social cohesion in vulnerable communities.
We thank the GlobalGiving family for their support as we work to reach vulnerable survivors of the September 2017 earthquakes in Mexico with mental health and psychosocial support.