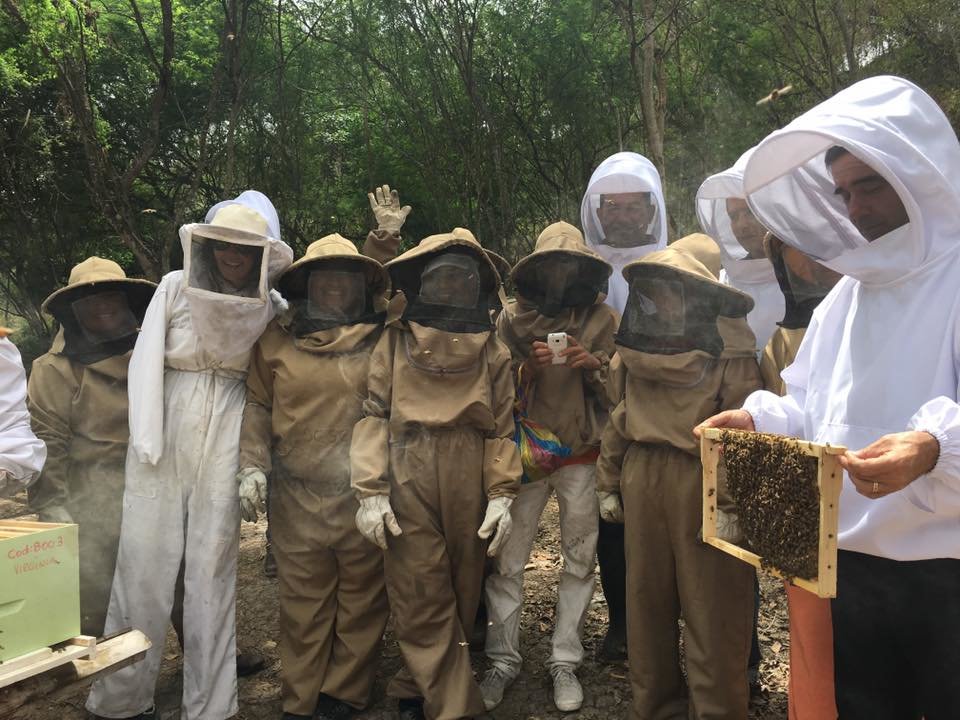 As the working queens (both women and bees) of Menos Pensado are harvesting their honey and enjoying the fruit of their hard work - we reach out to you for further help:
Help us extend HoneyAID to reach more communities in Ecuador!
This 5-month program will engage in activities that will strengthen the economic, social, and political empowerment of women in affected rural areas, by giving the women the tools to rebuild their livelihoods through the establishment of a beekeeping enterprise, aiming to reach the following outcomes:
v Strengthen the economic empowerment of women; increase economic self-reliance and household income) through skill training and establishment of women's beekeeping association and beekeeping and honey production enterprise
v Strengthen the social empowerment of women through the creation of a network of relevant organizations, and the provision of training according to needs of the women (business course,
v Strengthen the political empowerment of women through creation of nuclear group of female leaders in order to foster leadership development and increase women's participation in and contribution to local decision-making and to demand quality public services
IsraAID has already initiated its first Women's Beekeeping Association in the community of Menos Pensado, Chone County. In April the first women's beekeeping association in Ecuador called 'Reinas Obreras' was launched, consisting of 16 women and based in the community. After a one month intensive training of IsraAID's professionals, building the apiary, and handing over 32 beehives, a honey extractor, hive tools, and protective clothing – the working queens were ready to start beekeeping. IsraAID has been working side by side to the women in the apiary, and in August the women proudly harvested their first honey (see the previous report). IsraAID aims to extend its current program with 5-month; this will both raise its success rates through prolonged supervision of the initial group as well expand the program through the creation a second group of 15 women. IsraAID will support the women in forming an association and will provide the group with an intensive training on beekeeping, together with 30 beehives, beehive tools, and protective clothing.
Share this page and DONATE NOW to spread the sweetnes and joy only honey can bring!
Thank you!