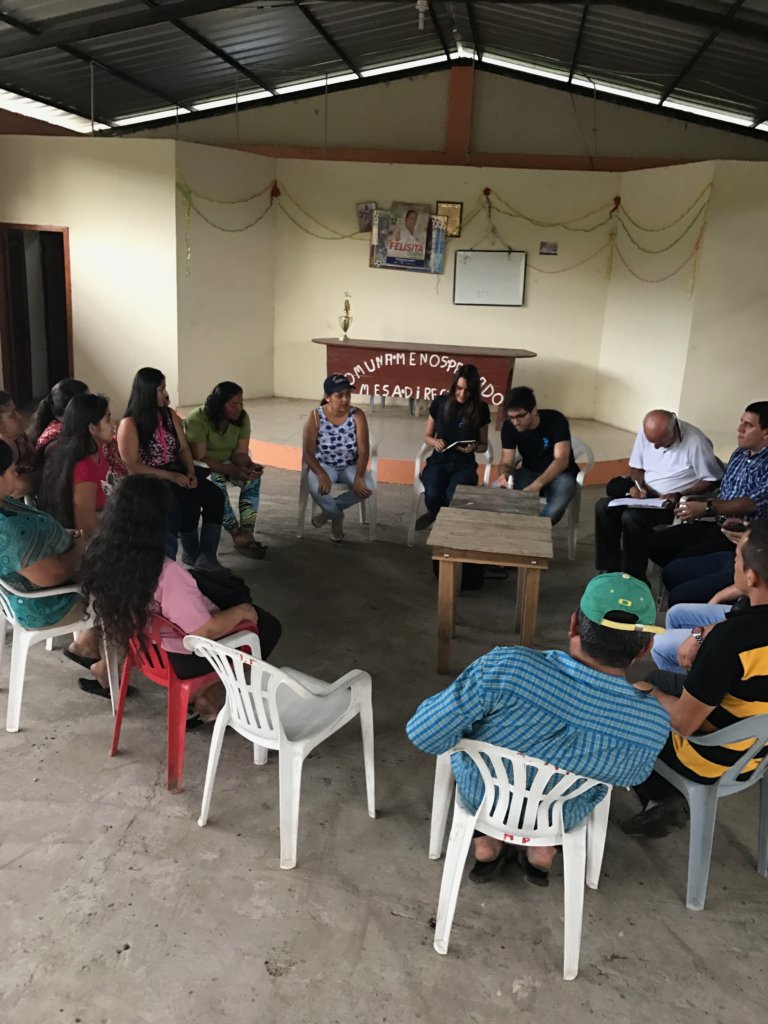 IsraAID is happy to announce that it launches HoneyAID in Ecuador : a Women's Empowerment and Apiculture program, aiming to strengthen the economic, social, and political empowerment of women in affected rural communities in Manabí. The program strives to increase the general wellbeing of the women and their families and strengthen the resilience of the communities by giving the women the tools to rebuild their livelihoods and provide their families with a protective environment, enabling them to bring qualitative changes to their status and lives.
Every donation to this projects is matched by 100%!
IsraAID will support by forming a cooperative that is owned by the women themselves, and that aims to become a beekeeping and honey production enterprise. The enterprise will brand and market its products as organic and fair trade, creating an additional source of income for the women and their families. Furthermore, the cooperative will strengthen the institutional and community capacity on crucial issues such as violence prevention and response.
Menos Pensado
The community of Menos Pensado is located in the rural mountainous area of the Chone county. It has both dry and humid forests in the immediate or adjacent regions. The community consists of 40 families (152 inhabitants) and has high poverty rates - productive activities in the community are limited to raising chickens and pigs as means of subsistence. In the rainy season (January to March) corn is planted, an activity that in the last two years has caused a lot of economic loss due to the minimal rainfall in the area.
Despite the poverty, the community is well organized and takes a lot of initiatives in building a support system for all its members. They have built a football field that is actively used, as well as a community hall that serves multiples purposes. A group of 15 women also set up a restaurant where they sell food from products harvested on their own land.
The 8-month HoneyAID program will:
Strengthen the economic empowerment of women; increase economic self-reliance and household income) through skill training and establishment of women's beekeeping association and beekeeping and honey production enterprise
Strengthen the social empowerment of women through the creation of a network of relevant organizations, and the provision of training according to needs of the women
Strengthen the political empowerment of women through creation of nuclear group of female leaders in order to foster leadership development and increase women's participation in and contribution to local decision-making and to demand quality public services
HoneyAID's women need your help! Every donation is of great importance at this initial stage of the program.
US$ 750 - 1 honey extractor
US$ 160 - 1 beehive
US$ 35 - 1 protective suit
And remember – every donation to Ecuador is matched by 100%!!
Thank you!