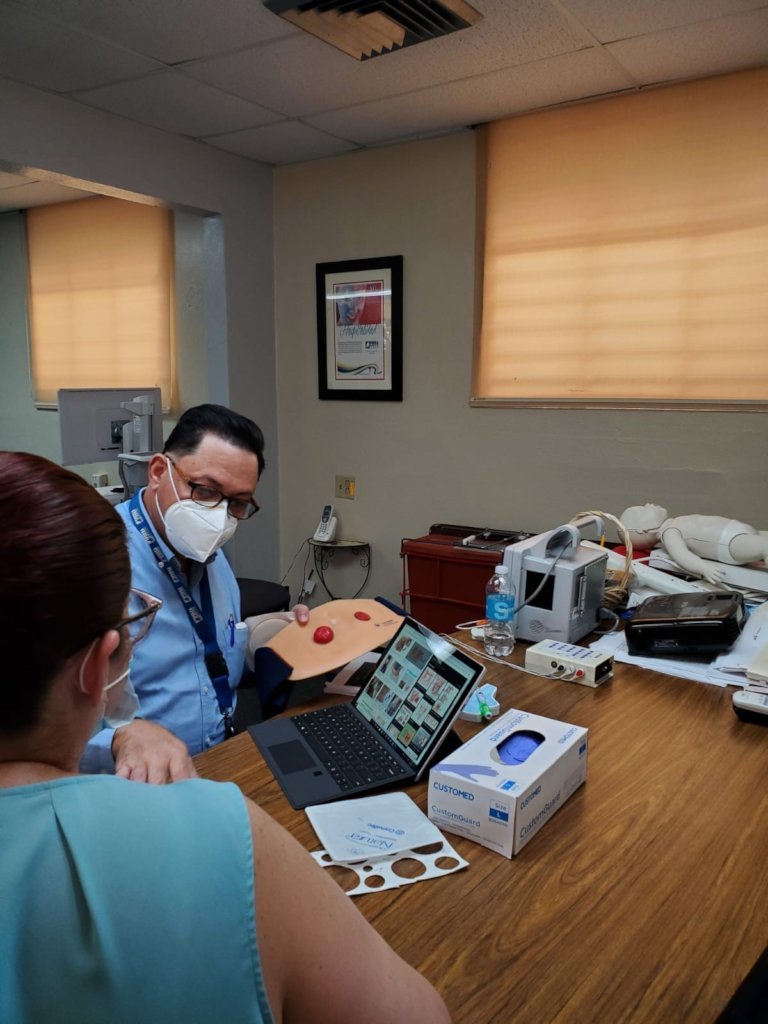 On September 20, 2017, Hurricane Maria struck Puerto Rico with a deadly force and crippled infrastructure. While it took nearly a full year to restore power to all parts of the island, residents in the rural areas continue to have challenges accessing vital services. Puerto Rico's mountainous terrain can make traveling long distances difficult. As the island sought to recover economically and rebuild stronger, telehealth emerged as a tool for improving healthcare delivery in these rural areas and for improving the integration and digitization of health information.
So far in 2020, Puerto Rico has been navigating earthquakes, the COVID-19 pandemic and preparing for what is predicted to be yet another strong hurricane season.
Telehealth has been a key innovation to control the transmission of COVID-19 and reduce barriers to health during all of these concurrent disasters.
Hospital Perea in Mayaguez is a small facility with 118 beds that serves the historic town center of the third most populous municipality in Puerto Rico. Mayaguez was one of the first municipalities to see COVID-19 cases.
Marisol, Head Nurse at the Intensive Care Unit (ICU) at Hospital Perea, used her personal cellphone to help isolated COVID-19 patients video chat with their families and discuss patient care plans with their close family members. However, as the hospital increased its infection prevention and control measures and the danger of COVID-19 grew, she was no longer able to bring her phone in and out of rooms with infected patients. Other staff members were struggling with similar concerns, like the hospital social worker who had also been contacting families through the video capabilities on her phone.
After hearing Marisol's concerns, International Medical Corps provided 20 tablets to Hospital Perea to help improve infection prevention and control measures. Because dedicated tablets remain in the hospital's ICU where they are used by healthcare professionals in personal protective equipment (PPE) and are not being brought into the homes of healthy hospital staff members, there is a reduced risk of spreading the virus.
The tablets have increased Hospital Perea's telehealth capacity not only for the ongoing COVID-19 pandemic but for future emergencies. The hospital uses the tablets across various departments to:
connect isolated patients with their friends and families
enhance the hospital's health information technology
provide health guidance to patients
train staff on donning and doffing PPE, and more.
The ICU received five tablets which are used daily with patients hospitalized with COVID-19 or other serious conditions. Because the ICU does not allow any outside visitors, these tablets are the primary link patients have with their families. Marisol observed that when the patients are communicating with their families, their stress levels reduce substantially. She can visibly see improvement on heart and blood pressure monitors during these conversations.
With the support of the GlobalGiving community, International Medical Corps continues to help build capacity and resiliency across Puerto Rico.