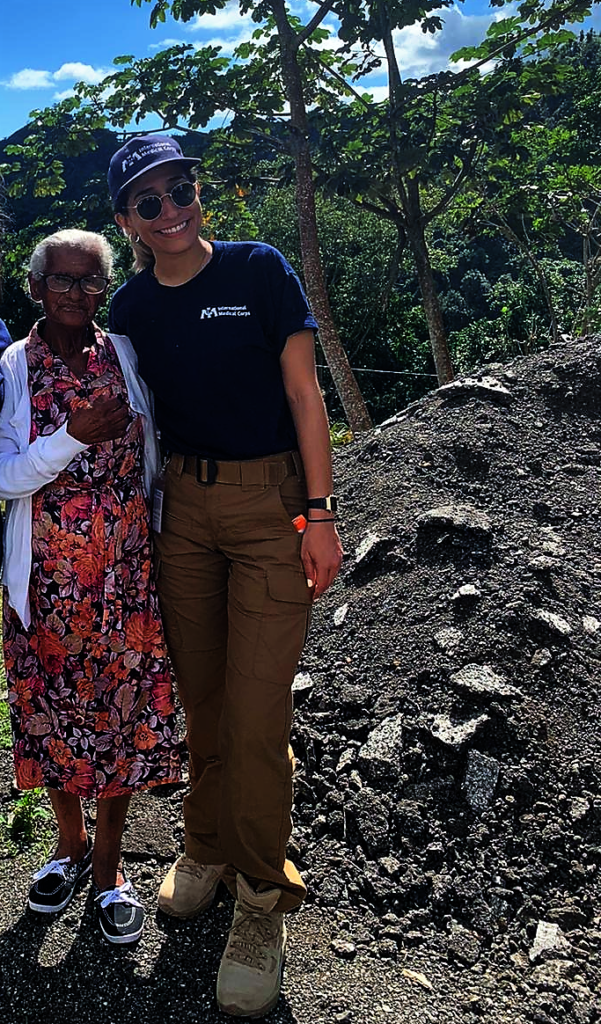 "During this difficult time worldwide," says Coralys, our Mental Health and Psychosocial Support Coordinator in Puerto Rico, "our team has developed new and innovative strategies to address the most pressing needs related to mental health and, more specifically, suicide prevention."
One of those innovative strategies is a new series of webinars which adapt training to the physical distancing requirements of the COVID-19 pandemic. With generous support from GlobalGiving, these webinars provide culturally responsive information about suicide prevention, including risk factors, stress management and crisis intervention strategies. The webinars also aim to reduce the stigma associated with mental health challenges and to combat myths and misinformation.
International Medical Corps' webinar series has already reached 142 community members, 26 mental health patients and 165 health workers. Following one of the webinars, one of our participants stated, "it is so relieving to know that I can now do something when a friend or family member is contemplating suicide."
While the intention behind the series is to ensure continuity of services, Coralys considers the greatest challenge to be, "reaching the two most vulnerable populations during quarantine, older adults and walk-in emergency patients who were affected by the initial lockdown of health facilities." Our team partnered with local churches and other religious organizations to reach older adults, and the webinars helped staff at the walk-in clinics provide patients with the skills they need to address their emotions and prevent crises such as suicide.
Coralys explains that, "By working collaboratively, we have identified needs, provided guidance, and referrals to participants to current available mental health services" – and helped to save precious lives.
We thank the GlobalGiving community for continuing to support mental health and psychosocial support in Puerto Rico.