Project Report

| Oct 18, 2023
WIRES Bushfire Preparedness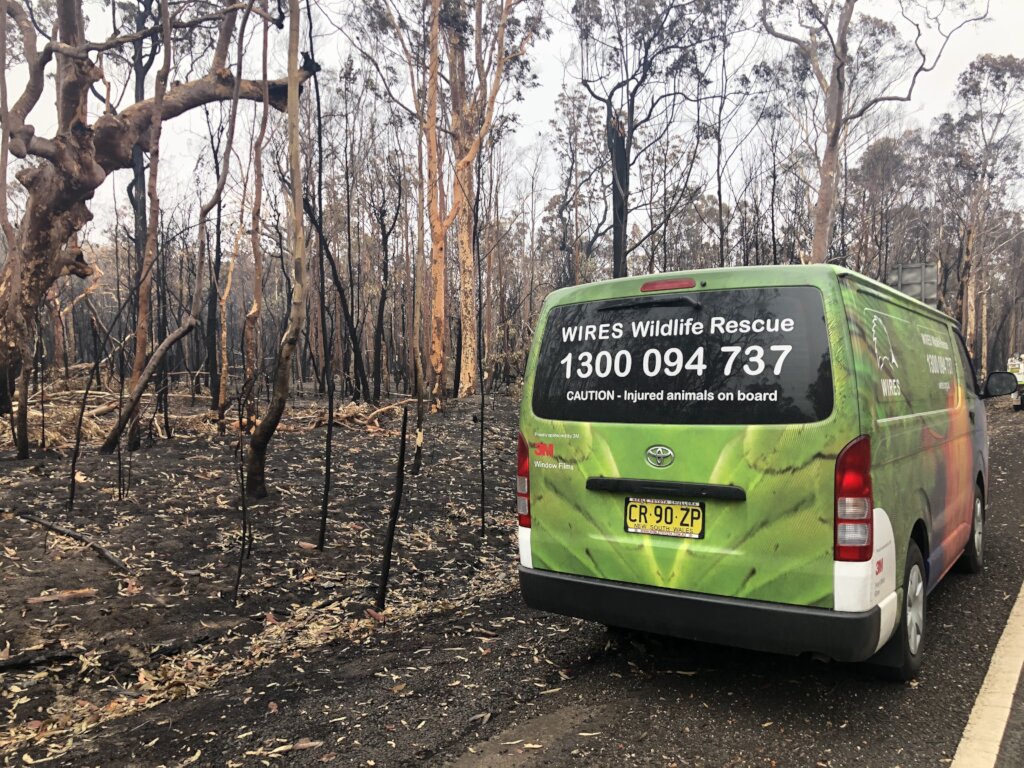 The Australian Bureau of Meterology is warning of an increased risk of significant bushfires across Australia this season. Whilst we are deeply concerned about the impacts this will have on native wildlife, we wanted to update you on the preparations taking place at WIRES, thanks to your support.
Accelarating our Emergency Response
WIRES has now eight Emergency Responders equipped with Wildlife Ambulances. These Emergency Response Teams respond to our most critical daily rescues, and are deployed to disaster zones to assist with search and rescue missions, evacuations, relocations and the deliveries of emergency supplies. We've also established Volunteer Emergency Teams to provide extra support when disaster strikes. These are WIRES volunteers who've been given specialised training in bushfire safety and Emergency Response, and will play a vital role in our operational field activities.
Emergency Response Kits have been distributed to these teams and items including GPS locator beacons, rechargeable torches and handheld radios will be distributed when necessary.
Preparing to Protect
Fire preparedness and evacuation guidelines have been distributed to our over 4,000 strong network of volunteer carers, many of whom live in rural locations and may need safety to relocate wildlife in their care, during a bushfire event. We're also posting content for the Australian community, who often play an important role in helping wildlife during a bushfire and heat events.
A 24/7 Response
Our 24/7 Wildlife Rescue Office receives significant increases in calls during emergency events and is already receiving more than 500 calls a day. To assist, our head office Incident Management Teams is on stand by to help prioritise and respond to incoming calls, help coordinate rescue efforts, and liaise with Emergency Services, Bureau of Meterology, Veterinarian Clinics and other wildlife organizations.
Disaster Relief
Working with our long-term partner, WIRES now has a dedicated Diasaster Relief team distributing emergency food supplies, first aid, rescue equipment and replacement enclosures during disasters including floods, storms, oil spills and bushfire events. In the flood crisis of 2022 more than 750kg of supplementary food and mammal milk formulas were distributed in the first six weeks, and we are anticipating this season will result in a smilar need.
We thank you sincerely for helping us build up the strength, capacity and breadth of our Wildlife Emergency Response across Australia. Working together, we are now a critical safeguard for our most vulnerable native species, and on their behalf we are very grateful.