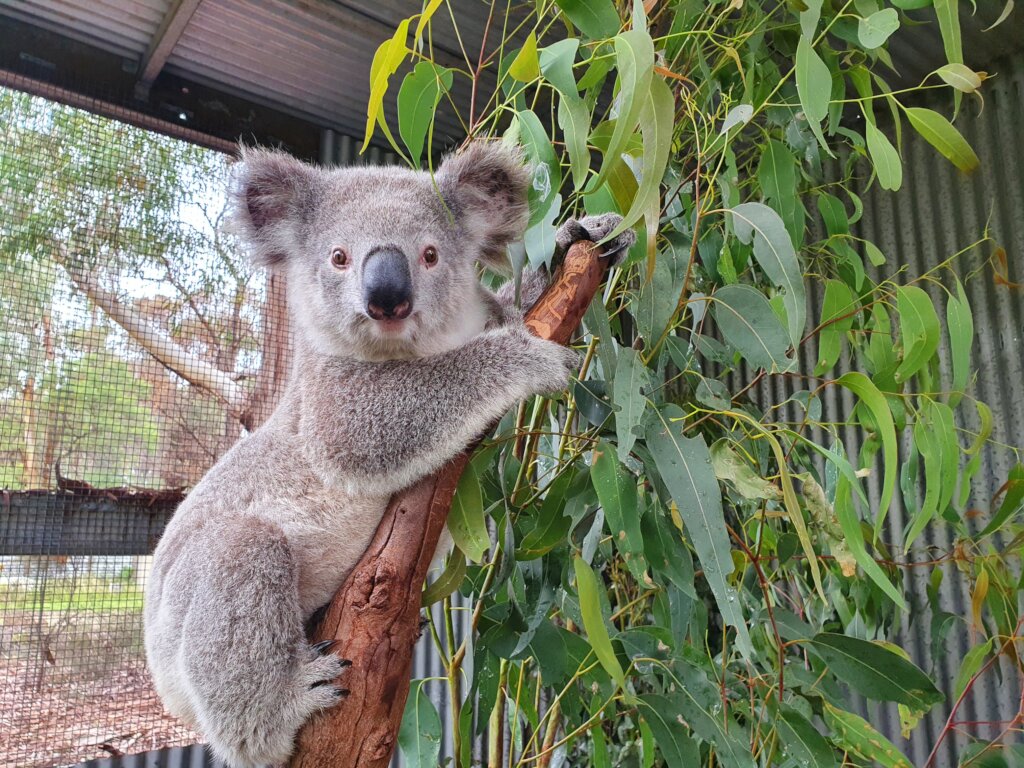 Your support is enabling critical help for koalas
Every time a displaced, injured or sick koala is reported to our Wildlife Rescue Office we send out a Critical Alert so help can reach them without delay. With our koala populations besieged by habitat loss, increased traffic and the terrible impacts of chlamydia, we are now sending critical koala alerts almost every day and have assisted more than 650 desperate koalas in the past year.
One such koala was Matty (pictured above), who was discovered in a back garden in Sydney last month. With his habitat all but gone, we believe the young koala was frightened by a dog and had tried to escape by scrambling over a fence and into the chimney of a BBQ, where he was discovered by a concerned member of the public.
This little koala was one of the lucky ones. Whilst he was quite small for his suspected age (likely the result of a lack of available food trees) he is now recuperating with his WIRES carer and will hopefully be released back into protected habitat soon.
Safe-guarding short-tailed Shearwaters on Philip Island
Phillip Island in the state of Victoria is home to a colony of over a million native short-tailed shearwaters. This migratory bird is highly vulnerable to the impacts of global climate change and is in steady decline.
On Philip Island they have an additional problem. Every year as young fledglings prepare for their first flight, they often make their way onto roads and are hit by cars.
To mitigate this tragedy WIRES has contributed more than $49,800 as part of our National Grants Program to help rangers safeguard the population, particularly during the all-important fledgling season. The Rangers play a huge role in protecting these birds by moving them off the roads, and by making sure the community is aware of the birds through signage, slower speed limits and by encouraging 'lights off' in homes and businesses because the birds are often disorientated by light pollution.
In the coming weeks, hundreds of fledging shearwaters will be leaving their burrows to make their first 15,000 km migration north to join their parents on the Aleutian Islands off the coast of Alaska. They will return to the Southern hemisphere within 5-7 years where they'll contribute to the growing colony on Phillip Island. It takes a community to protect a highly vulnerable bird species!
An ongoing food source for our native wildlife
As part of a joint project with a local Council in the state of New South Wales, WIRES volunteers have been planting trees in a bid to provide local wildlife with an ongoing food source (pictured below). Council staff and WIRES volunteers recently planted over 300 native trees, which will soon provide vital nourishment to the injured and sick native animals in WIRES' care. Increased development is causing a severe loss of habitat and food sources for our native wildlife so this team effort is a much-needed initiative. Let's hope the idea takes off with other local councils!
This is your work in action through supporting the Aussie Wildlife Recovery & Emergency Preparedness project - on behalf of the 130,000 native animals you helped us assist in the last year, thank you!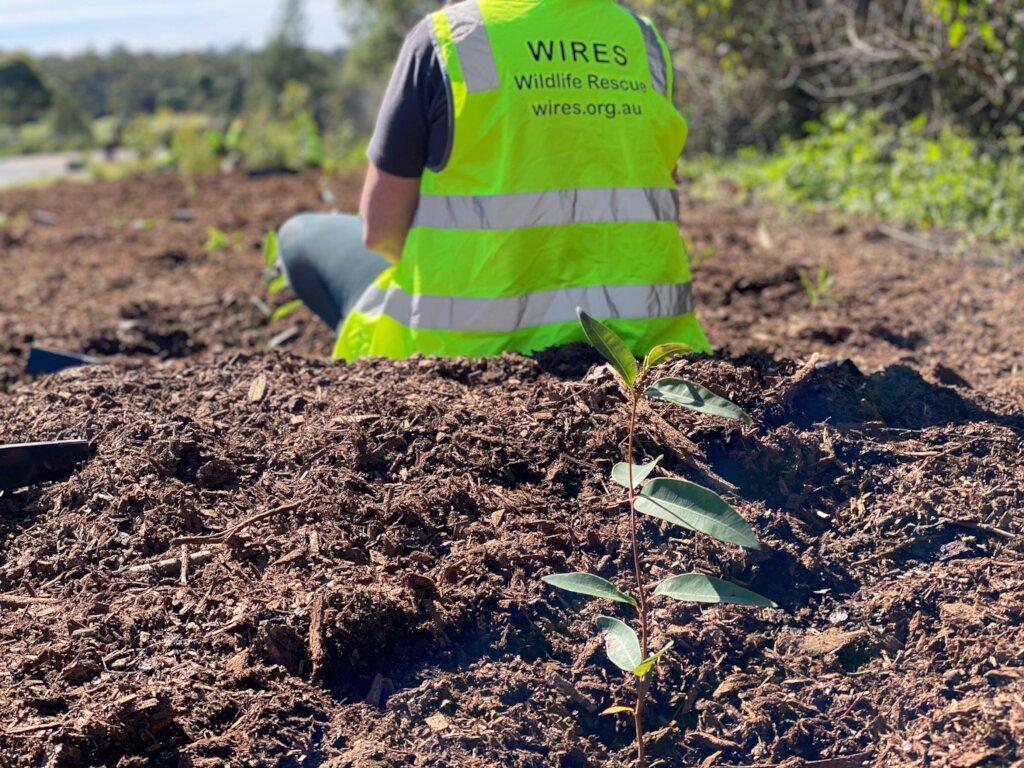 Links: