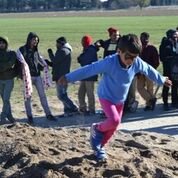 IsraAID arrived in Lesbos, Greece in early September 2015 for a relief mission and a needs assessment, aimed at identifying both short and long-term needs of the asylum seeker population overflowing Greece, leading to a major humanitarian crisis. IsraAID's Arabic speaking professional team of medical and PSS personnel, have been working together with local authorities and partners to manage the overwhelming flow of refugees arriving from Turkey to Lesbos, focusing on 1) medical services and 2) mental health and psychosocial support (MHPSS), two areas in which IsraAID has extensive experience and expertise, based on 15 years of responses in 23 countries.
Most refugees that land in Lesbos have been affected and traumatized by the war that has been raging on in their home country for years and if that's not enough the journey to reach Greece is treacherous which has effected their mental health leaving many distressed, shocked, and anxious. The refugees arriving in Greece need immediate psychosocial support to help them cope with what is behind them and prepare them for the difficulties that are yet to come.
As the journey for refugees continued onwards to northern Greece and the Macedonia border a bottleneck was created. Many refugees are in limbo waiting to be reunified with families or leave continuing on to Western Europe. Recently, the need has become even greater as the European Union made a deal with Turkey and now no refugees are leaving. Many were living in unauthorized camp but in recent weeks those have closed and only official camps are operating. IsraAID has been working directly with refugees as well as training volunteers who have come to help refugees in Idomeni.
IsraAID has been providing medical care and psychosocial support, since September 2015 to refugees making their way from Turkey into Europe. As the needs of the refugees change IsraAID has adapted our program to meet their needs. Currently IsraAID is providing PSS at Silver Bay Hotel in Lesbos, which has been made into a shelter for the most vulnerable. Marwa, IsraAID's resident art therapist, provided psychosocial support (PSS) activities for the women at the shelter. Activities have been implemented everyday with between 10-15 women in attendance. Abd, IsraAID's resident PSS specialist, has been providing session with the men in the shelter. All our programming provides holistic support recognizing the multifaceted and dynamic issues the refugees are facing. On a daily basis IsraAID is provided with a list of cases that require one-on-one consultation. Our PSS staff aid in resolving these cases.
In addition to PSS activities, Marwa has been working on a women's empowerment program that aims to identify and supervise refugee women who were once teachers and provide them with support to teach children, Arabic, Mathematics, and sport.
In Idomeni IsraAID has been running two psychosocial support programs. The first targets refugee men, women, and children. IsraAID specialists are providing them with a variety of therapeutic activities including art, dance, mindfulness, and structured play for children. The second program is a training of volunteers with the aim of providing them with tools to work with vulnerable people. The main focus has been on psychological first aid (PFA).
IsraAID has had many moments of triumph and success when working with the refugees. We would like to highlight here two of our recent achievements:
A mother and her seven children have been residing at the shelter in Lesbos for the past three months. She is in the processes of applying for family reunification as her husband is already in Sweden. This process is very stressful and waiting for an answer that may only come at the end of September has taken an emotional toll, leaving her depressed and extremely sad. This woman has been attending our women's PSS program since its inception and was always an active participant. Recently, she stopped attending, and had not left her room in several days. Marwa decided to invite the woman and her children into the city for ice cream and provided her a one-on-one session removed from the shelter. After the session the women returned to the daily PSS activities. Her children share with Marwa how grateful they were for helping their mother by lifting her spirits.
Over the past two months the population at the shelter has been steadily increasing. The families at the shelter have formed a community and have been able to use each other for support. This past week it was announced that 100 families were accepted to the family reunification program. As a result, there has been strong animosity between those soon to leave and those who are still agonizing, waiting for an answer. This one close knit community now had deep fissures dividing and alienating different groups. Fights broke out and lasted for a couple of days. IsraAID decided to use our morning PSS sessions as a platform for people to talk about the recent news and in doing so afforded everyone an opportunity to discuss and rebuild relationships around mutual understanding and sensitivity rather than jealousy and hate. Every day Abd and Marwa meet with the community and slowly there has been improvement and we are seeing families support one another again.
During previous PSS sessions the women constantly discussed that the island reminded them of home when they saw the olive trees and they constantly discussed the beauty of it. After, one such discussion, Marwa brought charcoal for the women to draw with and told each women to draw her own olive tree and then discussed the importance of an olive tree and its symbolism. One of the women we will call "Em Khaled" said that the olive tree always reminded her of home and the smell of the olives brought her back memories of her childhood. But, today she sees the olive tree in a different way and she relates to it differently. She said: "You can burn an olive tree to the ground but its roots will always be there and that's how I feel. You can burn me to the ground but my roots and Syria will forever remain."
IsraAID will continue our PSS programming in the shelters and camps with men, women, and children. We will also continue to provide one-on-one sessions for those who require more specialized care. In the coming weeks, IsraAID will be expanding our PSS activities working at the Kara Tepe refugee camp focusing on programming for women and teen girls. We will also continue with our medical services and food distributions as needed.
IsraAID would like to express our sincerest thanks to all of our donors for helping this project be successful. Generous gifts from donors like you provide financial and moral support needed to continue our mission. It is your action and support that enables all of us to create a better world and support the most vulnerable people in the world.
With your faithful financial contributions, you've demonstrated your deep commitment to our work, with refugees flooding into Europe. Your support has repeatedly played a key role in our success in providing medical and psychosocial support for refugees arriving in Greece. There is no way to fully express our gratitude for your loyalty. We at IsraAID are continually inspired by the dedication and generosity of donors like yourselves who answer the call to give again and again.
IsraAID is dedicated to supporting refugees along their journey in Greece and will continue to provide medical support, essential distributions, and psychosocial support. Please help us continue providing these vital services to refugees in Greece. Please help support and follow our ongoing projects by following this link https://www.globalgiving.org/projects/emergency-relief-for-refugees-arriving-in-greece/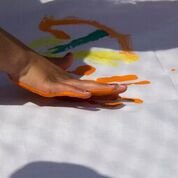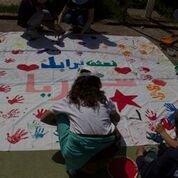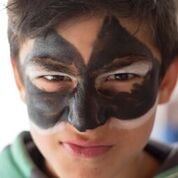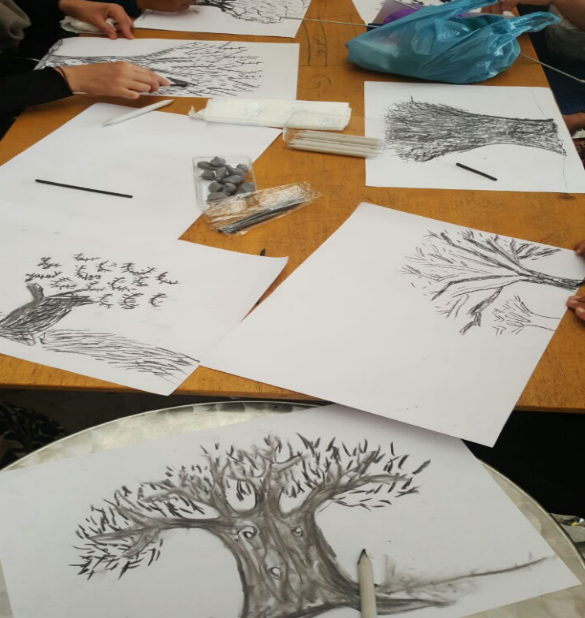 Links: