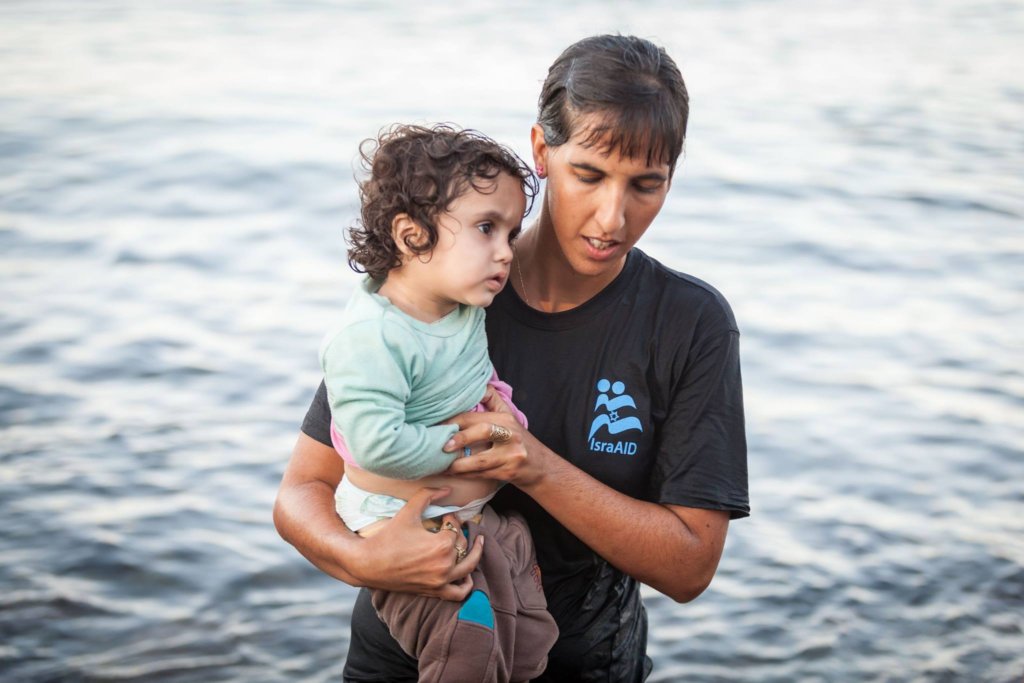 Diary of a Communications Officer
--
19/09/2015
At least one eight year old Syrian girl died this night off the coast of the Greek island of Lesvos when the smuggler boat she was packed on to drowned. A psychosocial worker from IsraAID's medical team on the island is now on her way to her survivng family. The flight of refugees continues, and so does our work on the first stop of their dangerous, often tragic journey to safety and peace in Europe
--
21/09/2015
"Please take the backpack off your shoulders", we told the young Syrian refugee who was tending to his 8 month pregnant wife, whispering words of love in her ears and feeding her slowly with an apple he was given by aid workers.
"What backpack?" he said, somewhat confused. He had totally forgotten the burden on his shoulders. We helped him put it on the ground. It must have weighed at least 50 kg, completely soaked with water.
The two had just arrived on the coast of Lesvos, packed like cattle with more than fifty other humans in a tiny, flimsy rubber boat. They crashed against a rocky piece of shore and had to climb up a steep cliff to reach safety.
The incredibly heavy backpack was not the only thing this caring husband carried with him. He was also carrying a plastic chair for his love.
IsraAID staff gave them food and water, medical assistance, psychological first aid. For many though, the most important is baby carriers for the long journey ahead.
--
22/09/2015
Baby carriers and slings previously used by Israeli babies are making Syrian refugee children happy. A little drop of happiness and joy in a sea of suffering. And so much love.
--
24/09/2015
The Turkish coast guard has been scaring away boats all day yesterday, so the refugee boats started arriving on Lesvos in the dead of night. Two of them crash landed on a remote rocky beach, from where the refugees - mostly Afghan - had to climb up steep paths in the darkness carrying their young and elderly in their arms. This guy was carrying his brother - a 25 year old heavily disabled man - on his back, together with his rickety wheelchair. The brother is covered in thermal blankets, lying on the bench. He was smiling all the time. Smiling and shivering from the cold. He had no idea what was going on.