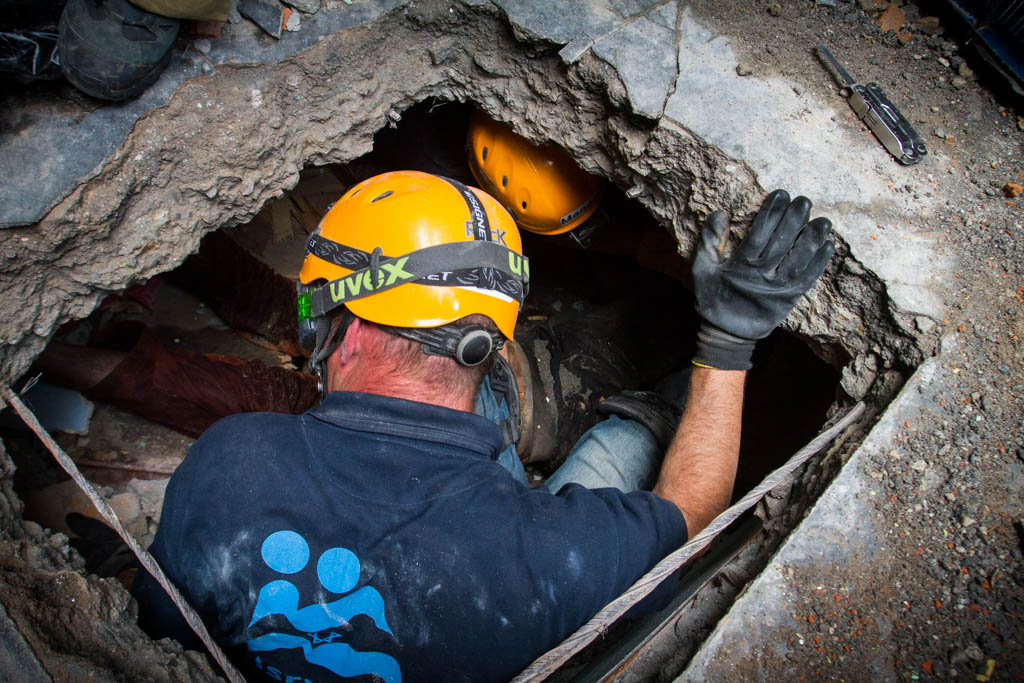 20/05/2015
Though IsraAID's activities in Nepal continue, the time has come for the organization to begin shifting its focus to longer term holistic rehabilitation. For more details please visit - https://goto.gg/20617
SEARCH AND RESCUE (SAR) & MEDICAL EMERGENCY RELIEF (MER)
Teams of Search and Rescue (SAR) and Medical Emergency Relief (MER) were dispatched to Nepal within days of the earthquake to respond to needs as they arise, and assist the Nepalese government and international actors in the short- and long-term recovery plans. With construction codes unfollowed, and population density extremely high, injuries are plenty, and already feeble national medical services continue to struggle to deal with the extent of injuries. Traditional medical facilities are overrun, while a need has been identified for mobile clinics to reach difficult of access areas.
Search and Rescue (SAR): A 15 member team was in Nepal for 9 days retrieving bodies, and even against all odds rescuing a survivor after 5 days stuck under the rubble. The team focused on the worst hit areas of Gongabu in Kathmandu (where 12 people were buried alive), and Sindupalchok district. The team collaborated closely with the Nepalese army and armed police, as well as with international teams from Mexico, Korea, Poland, France, Noway, and India. Following a request from the Nepalese government, all SAR teams left the country by the end of the following week.
Within days, a Medical Emergency Relief (MER) teamheaded by Prof. Mick Elkan, an epidemiologist expert, was sent to support and strengthen existing hospitals, clinics and medical institutions.
Focusing on IsraAID's ability to reach difficult of access areas, the team coordinated with UN agencies and the Nepalese Ministry of Health and Population (MoHP) to identify far-flung villages with high damage reports that were unlikely to receive medical attention quickly. The team then walked, drove, and took helicopters to reach 5 different areas (Melamchi, Uhiya, Bungamati, and Ganeshtan) across the most affected districts of Sindupalchok, Nuwakot, Gorkha, and Dhading in Nepal.
To date, over 1,000 people have been treated by IsraAID's MER team, with 2 critical patients, including an infant baby, requiring airlifts to Kathmandu. In addition, drawing on expertise unavailable in these areas, several more severe cases were treated by IsraAID's orthopedic doctor: 5 people were in need of casts, one of them was an 8 year old boy with a femur fraction who was anesthetized to receive reduction and cast.
In addition, the team has been providing on-going support to local hospitals in the capital in the areas of pediatrics, internal medicine and neonatal care. After the second earthquake on May 12th, the team mobilized within minutes and saved all 7 babies from the neonatal ward of the Grande International hospital's neonatal unit by rushing to set up a temporary ward outside after the building was deemed unsafe. The ward was home to both Nepalese and foreign premature neonates, including 4 Israeli ones.
PsychoSocial Services (PSS)
The psychological effects of the earthquake on the population, their families, communities, and the emergency responders are wide ranging and long lasting. The need to provide psychosocial support (PSS) to people during this time is critical to building resilience to enable them to develop long-term coping strategies to counteract the stresses brought about by the earthquake, , and regain a sense of normalcy. In Nepal, IsraAID is collaborating both with the Ministry of Women, Children and Social Welfare (MoWCSW) and the Ministry of Health and Population (MoHP), and has recently been designated by UNICEF Nepal as a key technical expert on Mental Health and PsychoSocial Services (MHPSS), effectively recommending IsraAID take a lead role in developing the capacity of the over 50 partners involved in the MHPSS national response strategy.
The training program being developed targets social workers, mental health clinicians, and outreach staff (of local and international NGOs) from the most affected districts, and provides training on Psychological First Aid (PFA), resilience building, diversifying coping mechanism, gender-based violence, grief care, and self-care. The ultimate purpose of these activities is to prevent long-term trauma related disorders, create resilience and social connection for children and adults living in communities heavily affected by the 2015 earthquake, and to encourage the reintegration of child and adult survivors and the processing of grief for those who have lost family or friends. Finally, the training will also enable service-providers to avoid burnout and vicarious (secondary) trauma through self-care modules.
To date, IsraAID has conducted workshops for over 100 social work professionals and students, focusing first and foremost on PSS activities to meet immediate needs before engaging in long-term training programs. Following the national response strategy, these efforts have targeted Child Friendly Spaces (CFS) and the Internally Displaced Peoples' (IDPs) camps.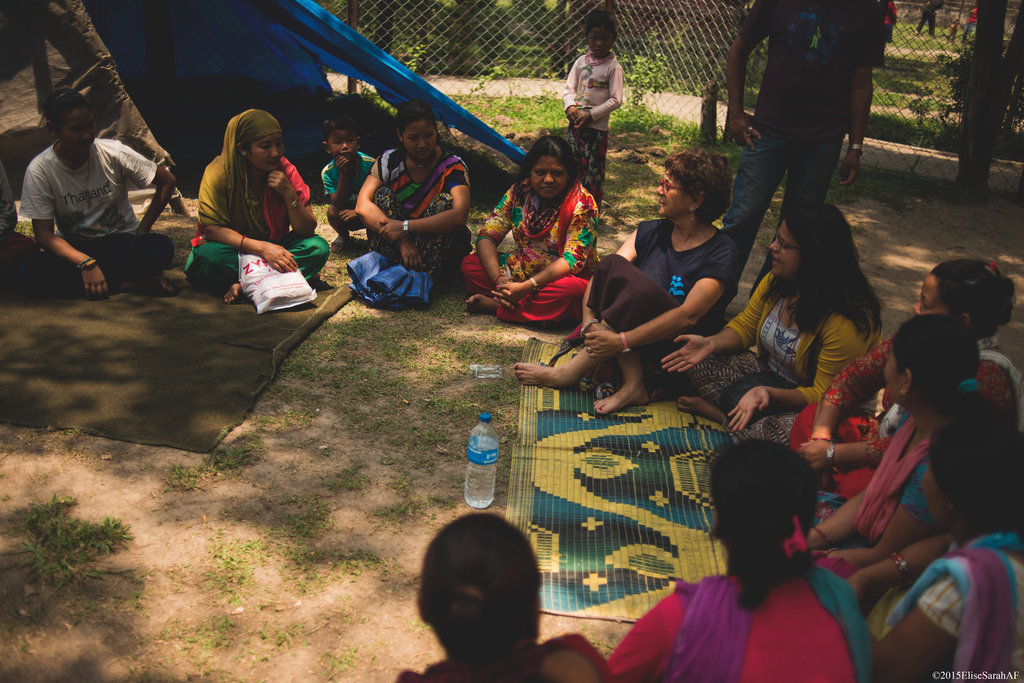 Links: