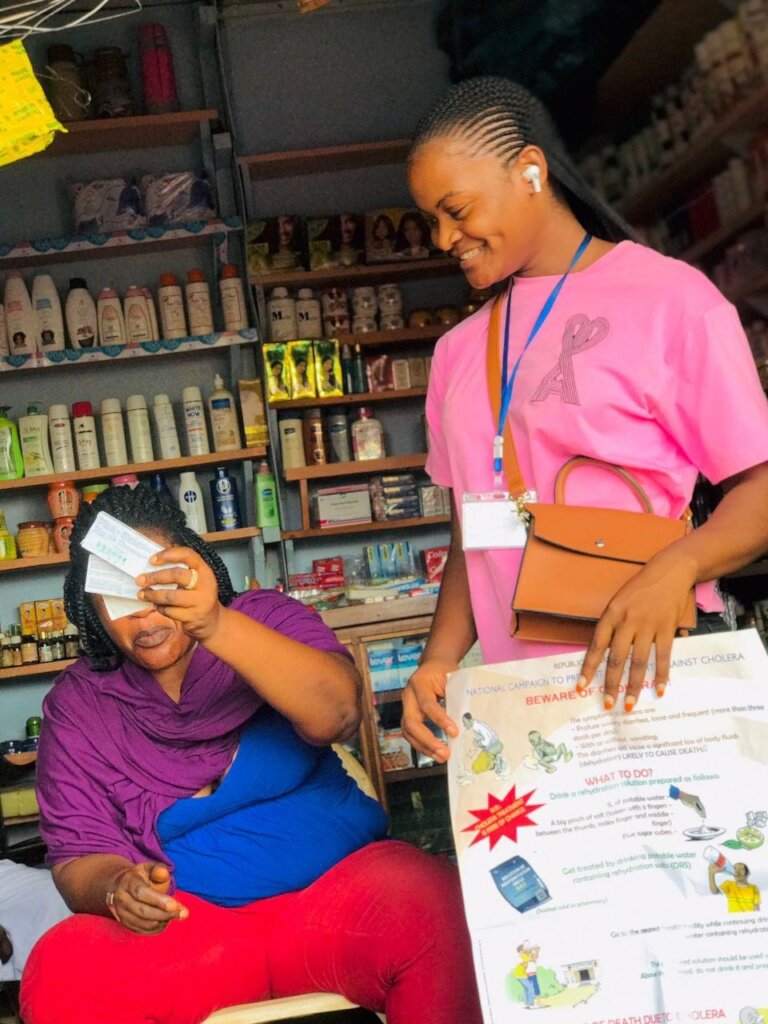 The Emergency Cholera response project aimed to reduce the incidence and prevalence of cholera in the Buea, Limbe, Tiko, Muyuka, and Kumba health districts by at least 65% by the 1st May 2022 compared to baseline as at 29th March 2022.
It was an emergency project to respond to the urgent need of the cholera outbreak in the South West region. Fund raised were used to achieve the following results.
1.1 Training of VolunteersThe campaign activities were finally realized in only 3 health districts namely; Limbe, Kumba and Buea health Districts. The activities of the campaign commenced with the training of 21 trainers by consultants from the RDPH and WHO on the approved communication dialogues for Cholera sensitisation (TOT Activity report) in the South West region and the reception of communication materials for field work These trainers in turn trained 120 volunteers in Limbe (48 volunteers), Kumba (60 volunteers) and Buea (12 volunteers)
1.2 Cholera Sensitisation per health DistrictThe 120 campaign volunteers engaged 25,077 people (5566 Limbe HD, 17769 Kumba HD and 1742 Buea HD) in community sensitisation from 16 churches (Kumba HD), 5 markets (2 Limbe, 2 Kumba and 1 Buea), 1 primary school (Buea HD) and 2910 households ( 1069 Limbe HD, 1440 Kumba HD and 401 Buea HD) adopting the agreed communication dialogue from the trainers and provided posters
1.3 Distribution of Aqua tabs
Under the supervision of 3 District Health Coordinators, 120 volunteers engaged in field sensitisation and distribution of aqua tabs for an average number of 5 days in all three health districts. A total of 2910 households were reached with 15,991 people sensitized at home who were provided with 192,850 aqua tabs.
1.4 Donation of Doxycycline to RDPHReach Out donated 3,000 Tablets of Doxycycline to the Regional Delegate of Public Health in the South west region during a partners' meeting on Thursday 21st of Apri 2022l at the delegation. The support was accepted and the Delegate appreciated the donation.
The project is thus closed with the above results having been achieved and the cholera outbreak successfully contained.
Our sincere thanks to all our kind donors and well-wishers.