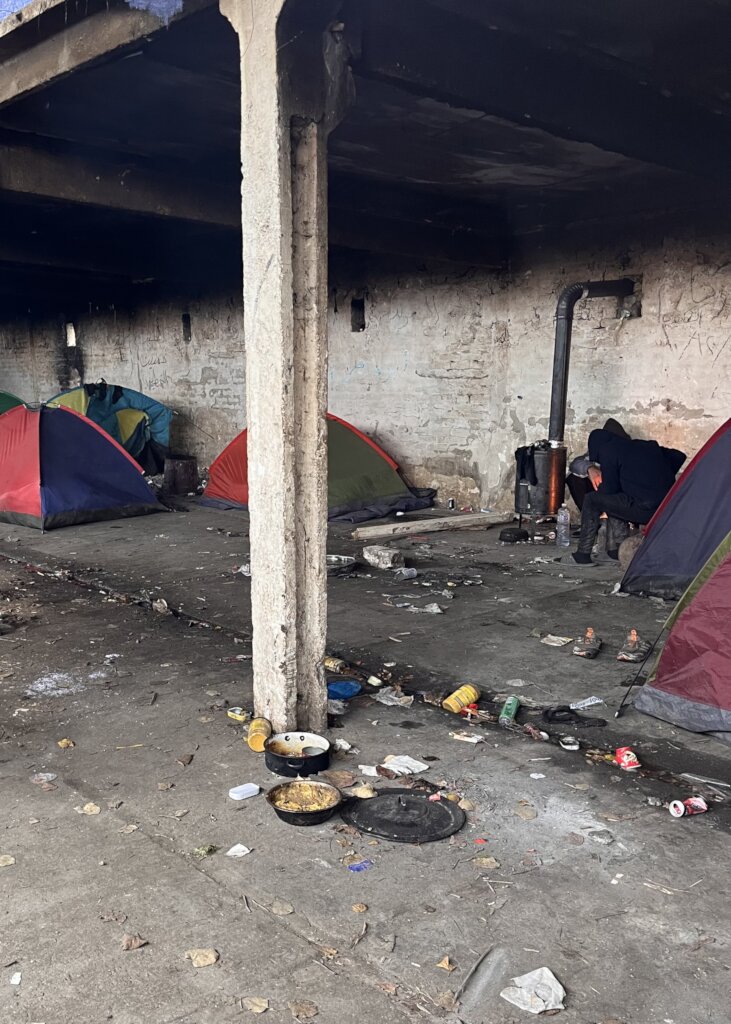 Hi everyone, As promised in my last report, I was back in northern Serbia at the end of November - near the town of Subotica.
Each time I go, I'm shocked by what I see. This time I was volunteering with our two partner organisations Collective Aid and No Name Kitchen, and also accompanied by some volunteer medics practicing critical first aid to those living in desperate conditions.
Due to police presence and hostility, people spread out across the region in small numbers and so the charities divide the "camps" by days and try to ensure at least 2-3 visits per week between them.
Our distribution on the first day was simple. The shower van and a second distribtion van, along with six volunteers. The shower van is parked up a discreet distance away and, as nearly everyone is male here, staffed only by male volunteers. A queue formed immediately and the showers (water tanks and ingeneous electrics/piping run from a generator) were in use all day until dark.
I was helping with the food distro. That day was bread and eggs. The eggs are popular, but I noted that they're raw (often in Calais they're boiled by the volunteers), and the site has no running water. Of course, the volunteers have to also provide water here which we did later in the day. We were two volunteers in the van and two giving out. When we ran out, people were sad they missed out. I know from experience that people only queue, only come for distributions, when they need what's being given. If they weren't hungry, they wouldn't leave their tents or fires.
It was a quiet and polite distribution... the guys were humbly grateful. For my part I made sure I greeted each person, looked them in the eyes, and smiled. Respect matters. And then there's always the cheeky ones who laugh and joke with us, practicing their english and teasing us all.
Distributions depend on the stocks of donations each charity has, as well as the number of people at each camp. Hot tea urns with sugar and charging stations for mobile phones are staple. The cold here is the kind that chills you to the bone and, combined with the hostility simply for being a refugee, the arrival of warmth, people who care and practical help? I don't think you can put a price on it...
A huge thank you to everyone donating to forRefugees, it means we can continue supporting human rights and meeting humanitarian needs in The Balkans. We continue our fight for humanity, not hostility, towards people who've become refugees and come to our Europe in hope of safety and a future and are very grateful to you for being here with us.
.