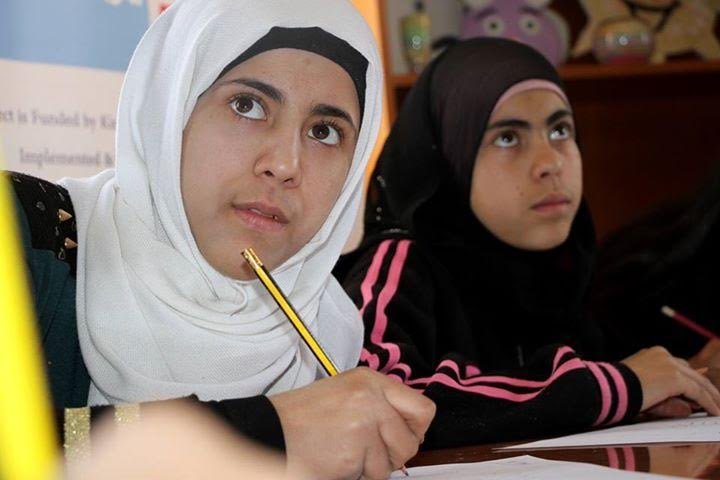 When I see local students going to school every day, I feel jealous and angry. I ask myself, why I am not allowed to be like them? Why I am different?
I was born and grew up in a refugee camp. I am connected to each and every refugee on this earth. We refugees share the dream of returning to our homes and land. In the meantime, I think about how refugees around the world survive day to day. Where do they sleep? What do they have to eat? Do they have access to water? Can the children go to school?
A few days ago I talked to a 14-year-old girl named Maisa. She is a refugee from Syria living in Lebanon.
I want to share the things Maisa told me about her life.
Maisa came to Lebanon three years ago with seven family members after their home in Syria was bombed. Her father is stuck in Syria. The whole family is living in one tiny room. But Maisa thinks of herself as lucky compared to other children she's met who live in tents and shower only once a week.
Maisa is one of 250,000 refugee children in Lebanon who can't go to school. She says, "No one from my family can go to school. It is very expensive and some of us are not allowed because we don't have documents."
But thanks to MECA supporters like you and the Al-Jalil Cultural Center in Lebanon, Maisa is continuing her education along with other refugee children.
"I go to the Center every day for three hours. I learn math, English, and Arabic. On weekends, I learn how to use the computer. It is not enough, but still, it's the only place for me to learn something."
I asked Maisa what she wanted to be in the future, she told me she's afraid of the future, and that she only wants to go back to her home and play with her friends as she did before the war changed everything.
When I talk with Maisa and other refugee children from Syria, it brings back my own feelings of hopelessness, isolation, and anger from childhood.
Like all refugee children, Maisa has been forced to grow up too fast. Her childhood has been assassinated. MECA and the Al-Jalil Cultural Center are trying to give her hope by allowing her to learn new things and to imagine a better future.
Links: