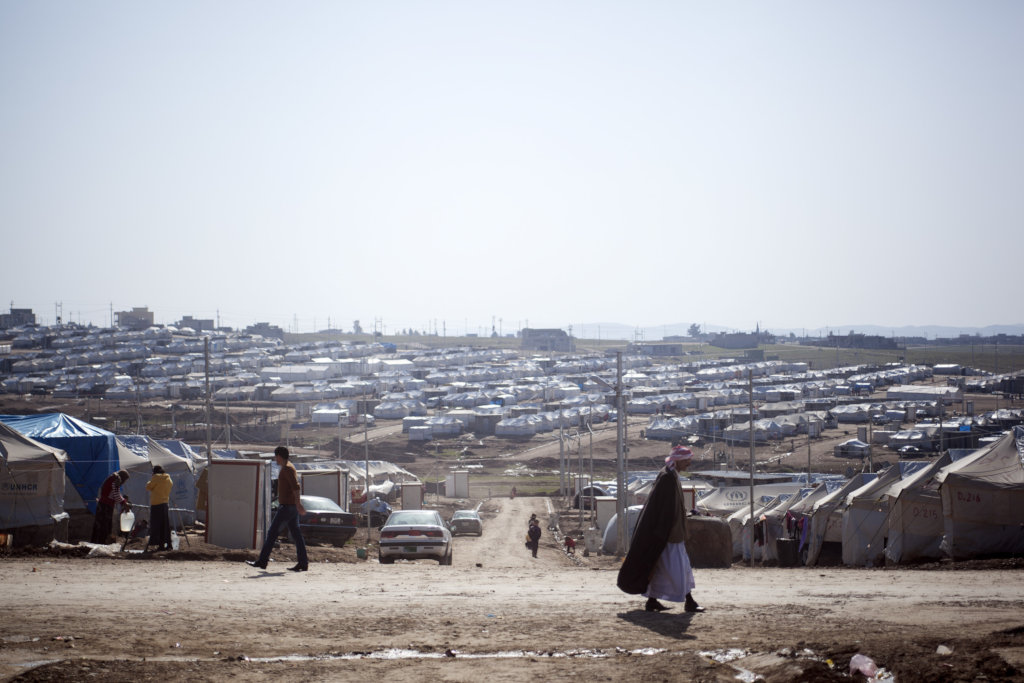 "My life before displacement was fun. We lived in our own house and were very happy, I went to the local, neighborhood school and would meet my friends there. After the displacement, I was sent to an IDP camp. I began going to the STEM classes - they taught me how to make interesting things and helped me understand about electricity.
I think STEM will benefit me a lot in the future. For example, if I specialize in electrical engineering, I will remember the days that we came to STEM class and learnt from the experiments. I will work and create things using the electricity. I will never forget the days of effort. Thank you for that!" Young, student participant of the STEM program.
IsraAID has been operating in the Kurdish Region of Iraq (KRI) since 2014 providing emergency relief, educational and psychosocial support to the IDPs forced to flee their homes when ISIS overran their communities.
Together with our partners STEM Synergy, The Gelfand Family Charitable Trust and other local organizations, IsraAID has focused on providing STEM educational programming in KRI, largely due to the extended periods of displacement and the amount of time children are out of safe and supportive learning environments.

The educational initiative STEM (Science Technology Engineering and Maths) is a ground-breaking program which connects theoretical studies and their practical application. The aim is to improve students' grades, increase their thinking processes, resourcefulness and creativity, ultimately leading to better access to livelihood opportunities in the future. It involves the introduction of additional workshops into the students' formal or informal school system, with an emphasis on practical experiments. The team trains local teachers to administer the project
In 2017, the STEM program was administered in 8 different schools to nearly 2,000 students and 120 volunteer educators, trained by our team, taught the classes. The program established a vital network of people that understand STEM, and have a desire to learn and to teach other people, and all the students were very engaged and curious when conducting STEM experiments.
In 2018, IsraAID and its partners aim to expand the program into more IDP camps. More updates to follow!