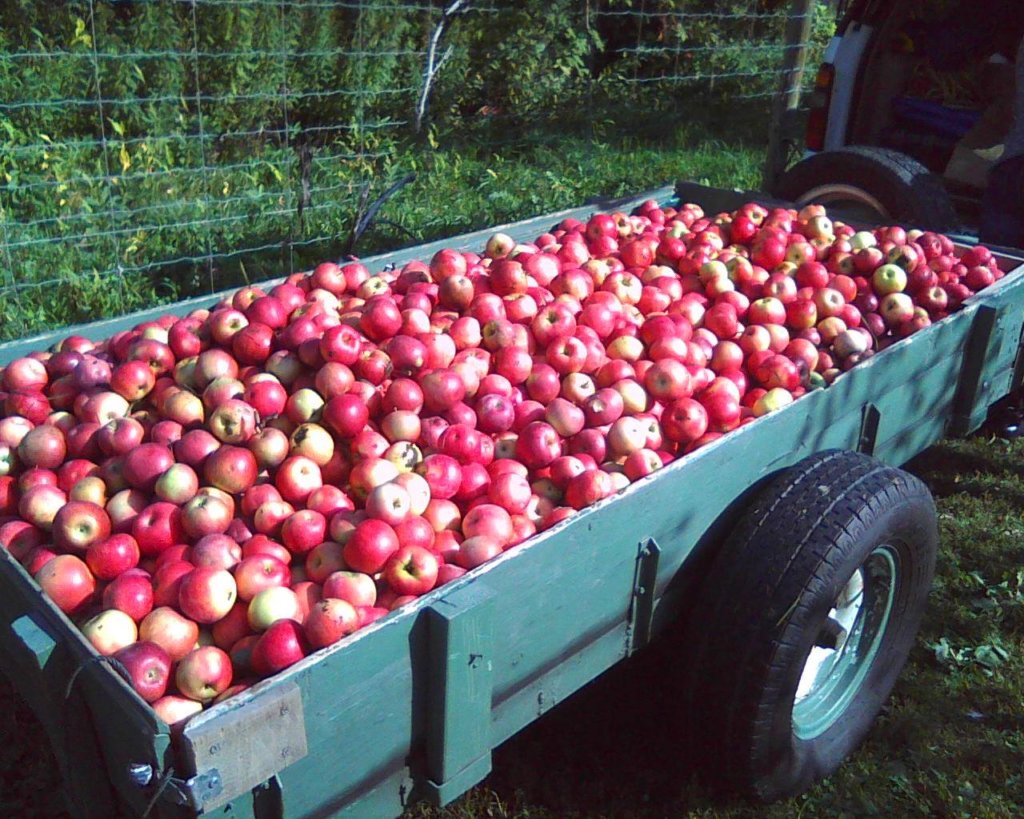 Dear Friend,
Happy holidays from the Fruit Tree Planting Foundation! This year, we were overjoyed to witness some of our collective dreams coming to fruition, and we are excited to share a few examples with you.
In July, our team visited the small El Salvadoran community of Los Decidios after being invited to a site where we planted several orchards four years ago. We were welcomed by vibrant fruit tree fields on both sides of the road, with hundreds of beautiful mangos hanging overhead and all around us, practically everywhere we looked. Greeted by a family caretaking for their orchard, we asked what the trees meant for their livelihood. Their uplifting response serves as an important reminder that your support of our charity makes a profound difference for communities around the world.
The patriarch of the family, Jose Alfonzo, while standing with his arm around his young son, reflected:
"Four days ago I cut down about 700 mangoes and by the end of the week it was about 1,000 fruits. I support my entire family solely on the income from these mangoes; that is what we are surviving on right now. This program has been extremely important for us."
The dream of donating fruit trees to impoverished families to provide them with clean air, healthy nutrition, and sustainable income had become a reality before our very eyes.
The following week, energized and motivated to continue with new plantings so that more communities would benefit in the future, we provided another 6,400 fruit trees for families in the region. During that time, we received an update from an orchard we created with Metro State University and Inver Hills Community College in Minnesota to serve local food banks. It contained a photo of the apple harvest that was delivered to the food bank—335 pounds of fresh, organic produce being distributed to individuals in dire need. These results serve as further confirmation that our programs are working both internationally and in the homeland.
Also this year, through our continuing efforts to plant trees in the fertile regions of East Africa, we provided 25,000 fruit trees and extensive training to villagers in Uganda before returning to the U.S. to spread the fruit tree wealth from coast to coast. Due to your ongoing support, we are excited to report that last year, FTPF planted and distributed 15,842 fruit trees and held 58 orchard events around the world. Along the way, our staff provided workshops and environmental curriculum for thousands of students and orchard caretakers—inspiring the next generation of environmentalists.
Planting fruit trees is magic. And the dream simply can't come true without you. FTPF is proud to report that for the sixth year in a row, more than 90 cents of every dollar donated was used in our life-sustaining programs. Won't you please support our vision of a fruitful future by making an end of year dontaion today?
Together, we can create healthy fruit trees, healthy communities, and a healthy planet.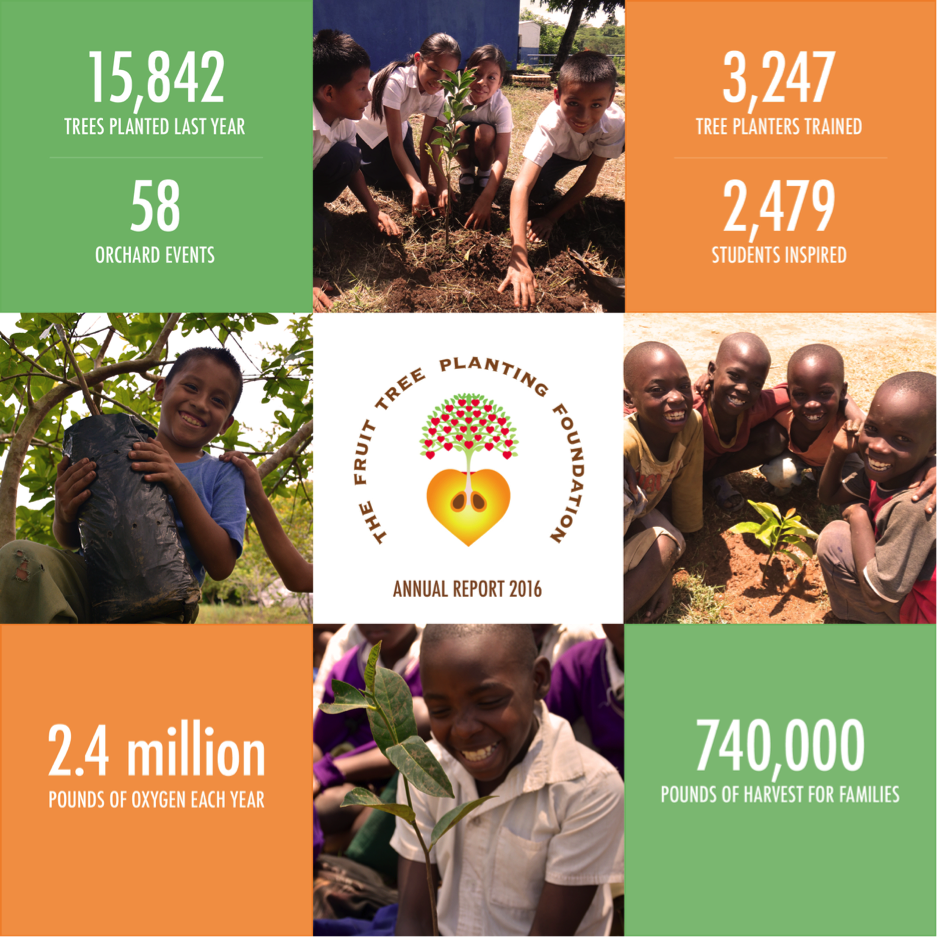 Links: