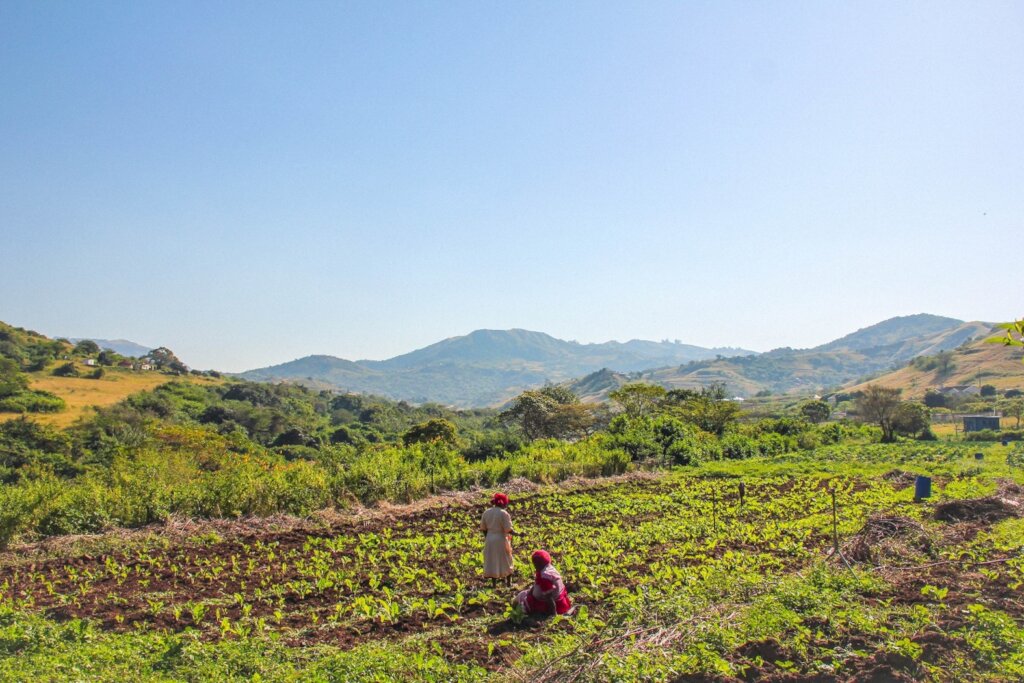 A Farming Household is a Sustainable Household
Food and income insecurity are two issues that weigh heavily on many South Africans, especially those in rural, under-served areas like Mtwalume on KwaZulu Natal's South Coast. Thanda's Organic Farming Initiative helps people to take back their autonomy by giving them the opportunity to use their hands to work the land to grow what they need, empowering them to take positive steps for their future and for the health and growth of their families.
The Organic Farming Initiative is sub-divided into three farming programmes; our AgriHub which serves as a seedling distribution site and market link for farmers and customers, Nisela Farming programme for income-generating farms, and Household Gardens. The aim of our Household Garden Programme is not to earn an income, but to encourage and enable the households of our Early Learning and Education families to maintain their own food source, so as not to be at the mercy of natural disasters and rising costs to sustain their families.
Accordingly, this programme is doing well to achieve its goal and we are so proud of our gardener participants, who have taken the daily nutrition needs of their family, friends and neighbours, firmly into their own hands.
The Household Garden Programme (launched in 2020), sees enrolees cultivating their own backyards to grow the food their families need, and is expanding rapidly with each year of operation. The importance of this programme and the Organic Farming Initiative as a whole cannot be understated. First and foremost, these farming activities provide food on the tables of families in our community who, according to census data, are on average surviving on approximately R8 per person per day, through pensions and grants of elderly family members. This food is essential in order to see the children of the community thrive, both physically, in terms of avoiding malnutrition and stunting, and intellectually as consistently eating nourishing food assists with brain development and ensures that the children are alert and receptive to the lessons learned at school and at the programmes they attend at Thanda.
As it stands, we have 365 household farmers enrolled and active in the programme.
Our farmers are supported by farming mentors who undergo frivolous training to better guide their mentees to maintain resilient and flourishing gardens. Since January 2023, our newest mentors participated in 23 trainings as per our regular training curriculum to upskill our mentors so that they may pass these and other skills on to the farmers they support. During this period, we ran 13 self-development trainings (which included a series of sessions on 1. Workshop Agreements, 2. Our Approach Towards Farmers, which included methods of communication and expectations and 3. Knowing Oneself, before trying to understand and help others) and 10 practical farming trainings (on systems, production planning, role of mentor, role of chairperson on the farm, Thanda's farming goals, chemical vs organic pesticides, farm mapping, building fencing from found materials and other basic farming practices) which helped set the tone and get all mentors on the same page for the year ahead.
In addition to the farmers being supported through mentorship, Thanda also provides seedlings such as potatoes, spinach, green peppers, beetroot, cabbage, carrot, and other fast-growing vegetables to the household gardens to get their crops started. In 2022 we distributed over 187828 seedlings across all our Household farms!
One of our farmers shares her story since being part of the programme, "I got into farming because of hunger... only hunger. There would be times of the month where we would not have anything to eat but now, I can just go into my garden and get something to eat for myself and my family. I am not in need anymore, I can just fetch food from my garden, it is fresh from the soil and healthy even! We have strength to carry buckets and not fall because we are healthy eating nutritiously."
She attributes her farming success to hard work and the support of her mentor. She says, "The mentors are a great help they do not leave us to figure things out for ourselves, they guide us."
Mentors impart a vast array of valuable insight during their one-on-one visits with the farmers. Mentors provide technical advice: "An important lesson I have taken this year is to use kraal compost. I never used to do that and, on the advice of my mentor, I plant with the kraal manure underneath the plant and also sprinkle it on your seedlings" …and nutrition advice: "In my garden I usually plant onions and spinach. You see all the way to the top I have planted spinach. I have planted it because it has a lot of health benefits." Finally, she shares, "Farming is so valuable for this community, not only to put food in our families' bellies but we also receive an income when we produce extra vegetables. Thanda helps us by taking it to the market to be sold. It is so great to be able to see some money after having worked hard on the plot."
Additionally, while it is hard to put a rand value to good nutrition, another major benefit of this project has been the marked decrease in malnutrition in the community - our farmers, their families and communities are now eating healthy, organic produce. We also believe that by teaching our farmers to farm organically, rather than with conventional farming methods, our programmes have a benefit for both the environment and future generations.
Thank you for your generosity, which contributes to keeping this programme operating. Your donations have ensured that these households are empowered, and that the guardians can be active citizens who are able to provide for themselves and their children.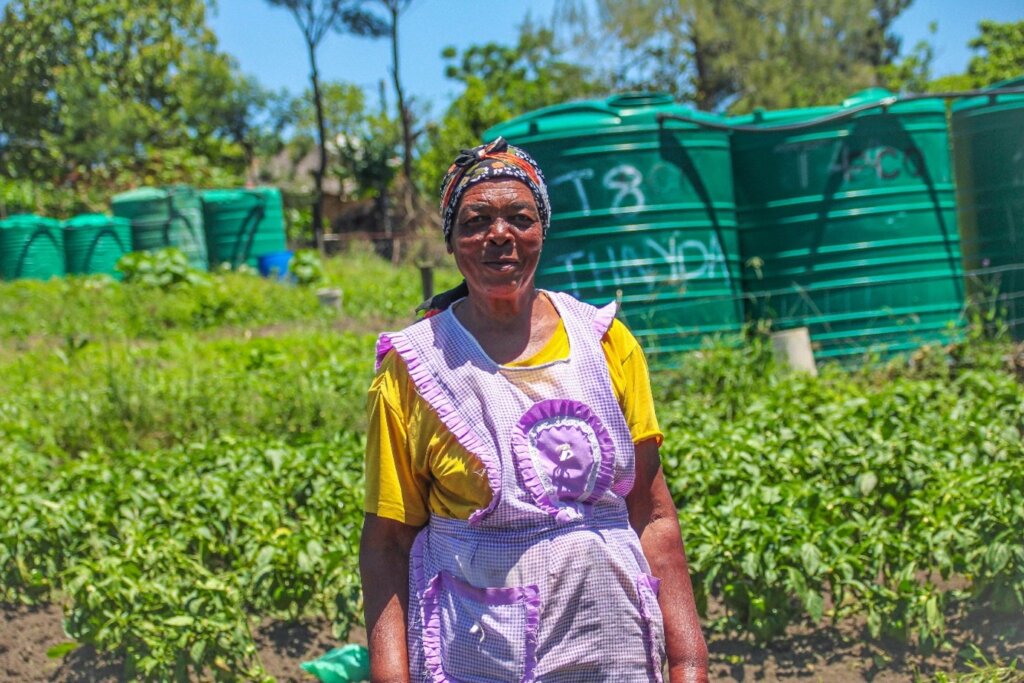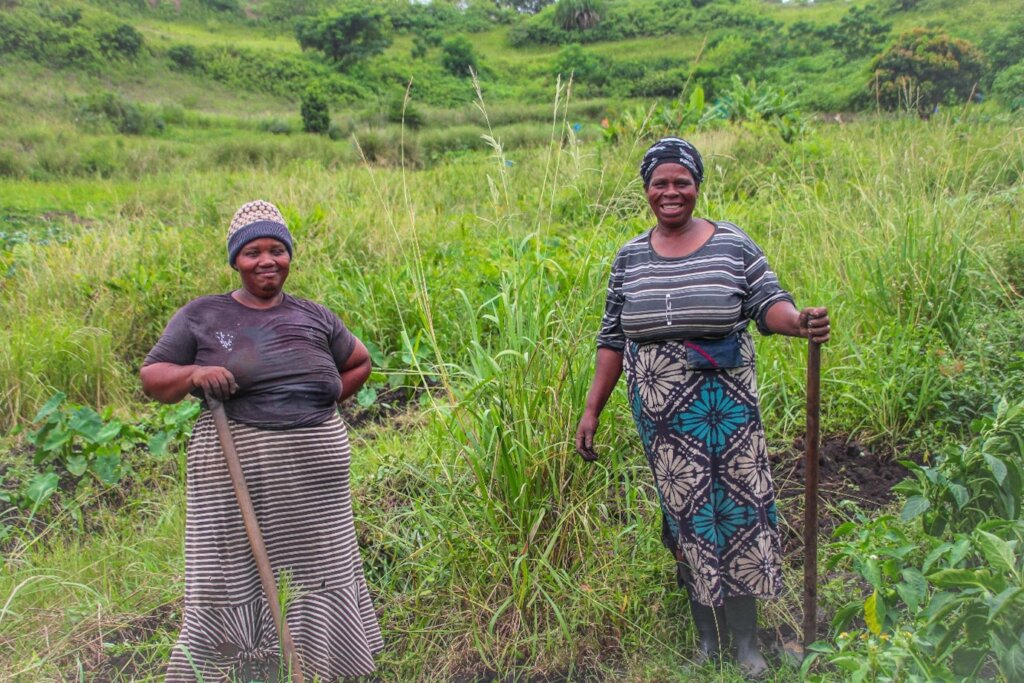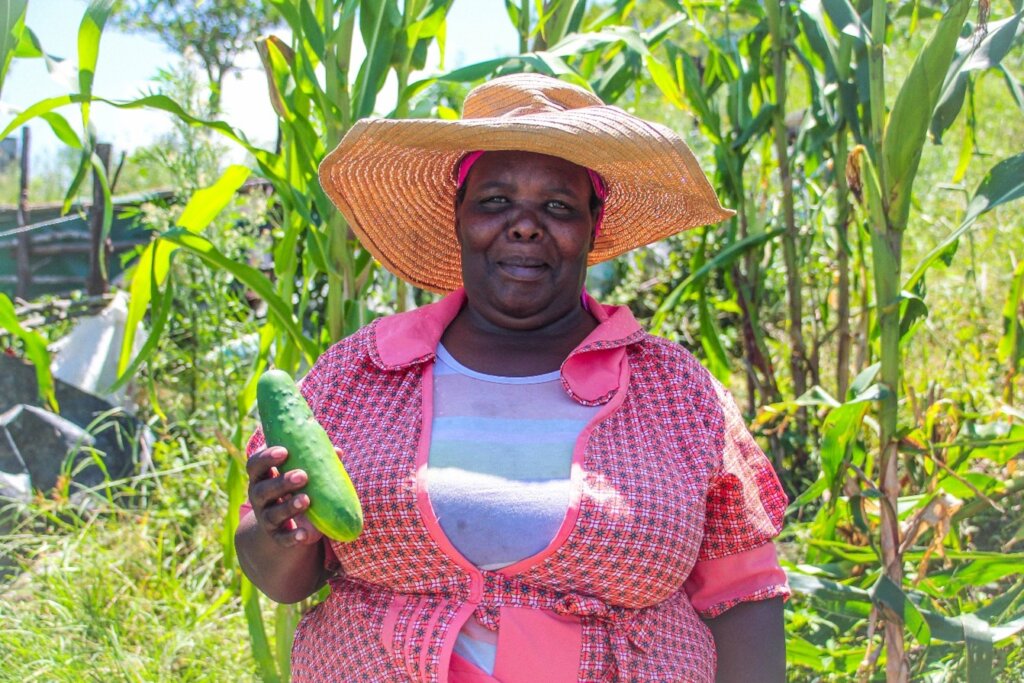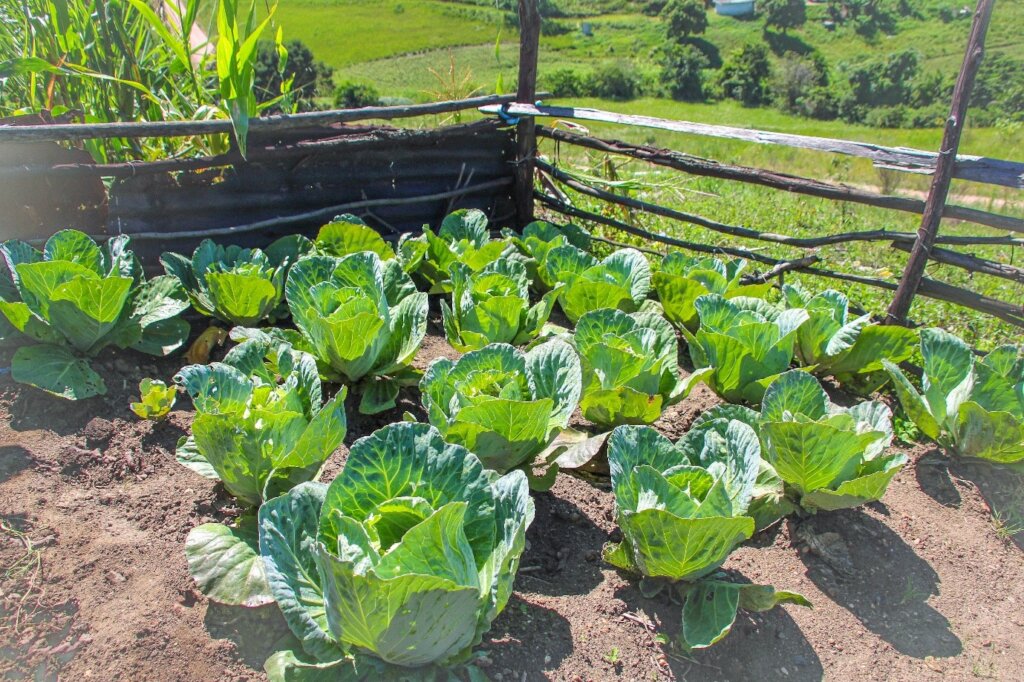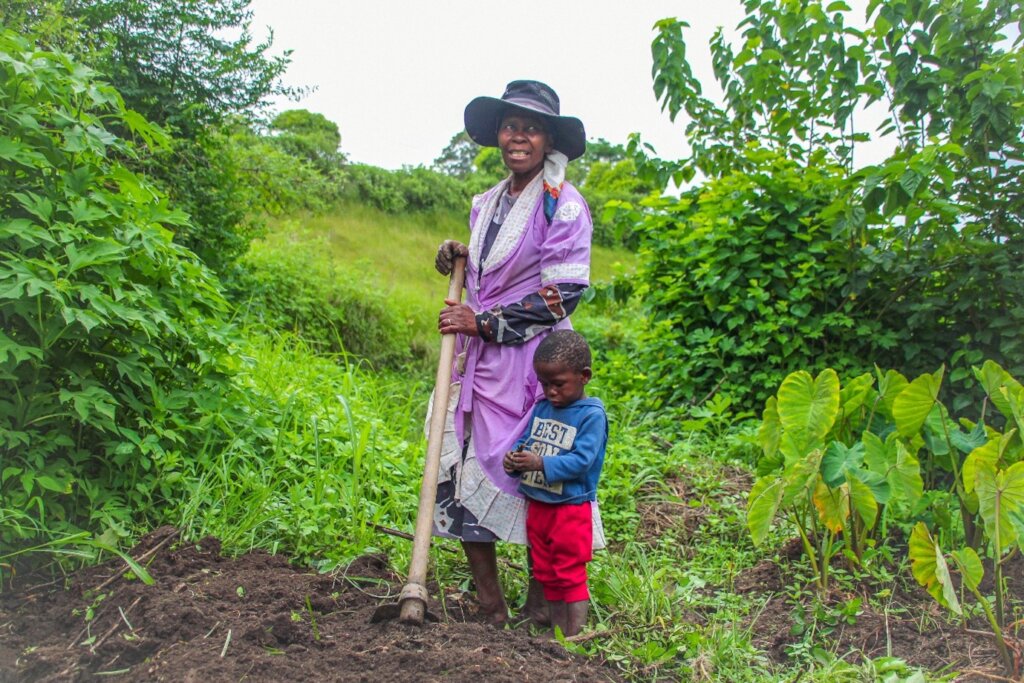 Links: