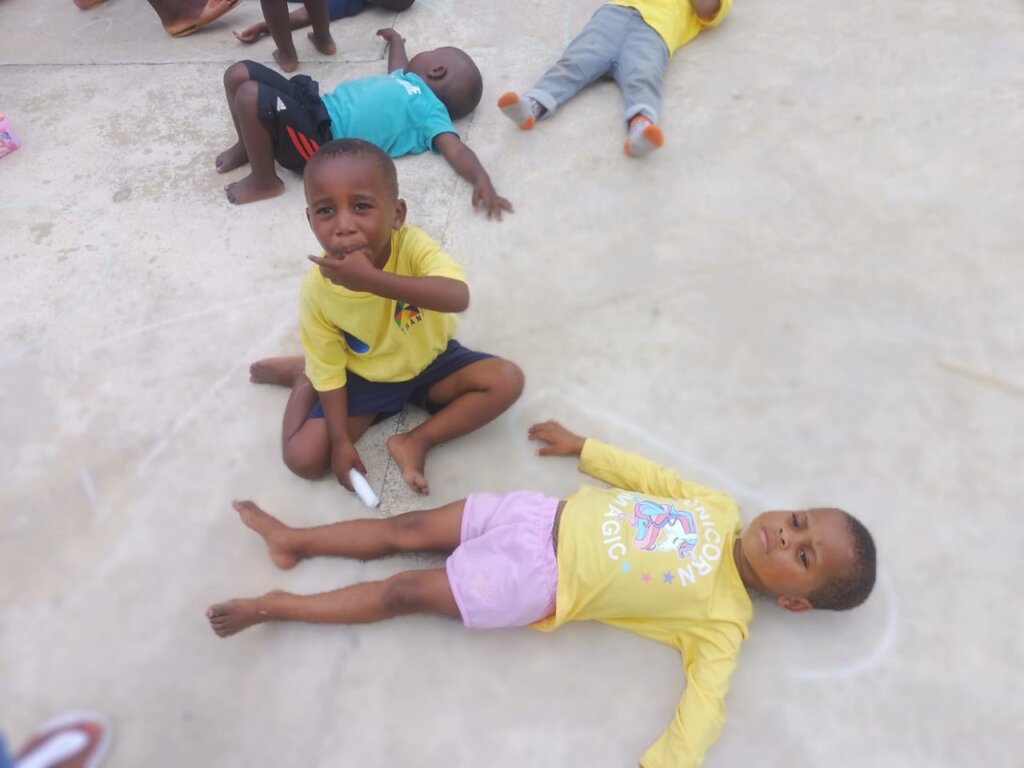 The first two months of 2022 have flown by and we are all smiles here at Thanda.
We have many exciting things on the go…
Our Boys and Girls Days are having their curriculum re-developed, our Inclusion Programme has just procured one of our hearing-impaired participants with an auditory device, our baseline M&E assessments are almost completed and so much more!
But the biggest and most exciting news since our last check-in is that WE ARE BACK to in person learning AT THANDA!
What does that mean?
It means..
Children on the playground
Children on the swings
Children in the classrooms
Children in the skatepark
Children in the library
Children in the art centre
Children EVERYWHERE!
... which is exactly what we love to see.
Our Imbewu ECD has been absolutely BUZZING since opening up, in line with South Africa's current Covid-19 protocols, in January 2022.
This has been a long time coming since programmes have not been able to operate from the Thanda Community Centre as normal since the beginning of the pandemic – that's almost two years! Having the children on site to be able to learn and play together with so many different friends and classmates as well as their having access to the beautiful playground, classrooms and other Thanda facilities, has been wonderful and we are so happy to welcome our ECD participants each day.
In February our ECD children explored the theme of 'Belonging'. This introductory theme was designed to help them feel comfortable, safe and at ease in their new surroundings at Thanda as many of them are completely new to the community centre.
Anthropologist Ella Deloria once described the core value of belonging in these simple words: "Be related, somehow, to everyone you know." These words form a guiding principle of this theme. Treating others as kin forges powerful social bonds that draw all into relationships of respect. Theologians have observed that throughout history the tribe, rather than the nuclear family, always ensured the survival of culture. Even if parents died or were not responsible, the tribe was always there to nourish the next generation.
The bonds of community are so important and our hope is that introducing the idea to children early on, lays a solid foundation for them going forward.
We used the children's storybook, Blue Chameleon by Emily Gravett to dive into these complex concepts with our ECD participants in an easy to understand way. The story, about a chameleon trying to make friends, introduces our young beneficiaries to colours, while at the same time helping them understand where and how they fit in to various groups and organisations.
Children explored questions like: What is a family? What is my role in my family? What is a community? How is my classroom a community? What is my role in my classroom? How is my classroom part of Thanda? Who am I in the Thanda community?
The pictures we have attached to this report are of one of the arts activities associated with Blue Chameleon. The children are drawing the outlines of their bodies on the skatepark floor with big chalk. They then coloured these outlines with different shades and patterns, just the like chameleon from Blue Chameleon storybook.
We are looking forward to more fun and learning, just like this, in 2022!

Thank you for being part of the Thanda family. Without you, none of this would be possible!