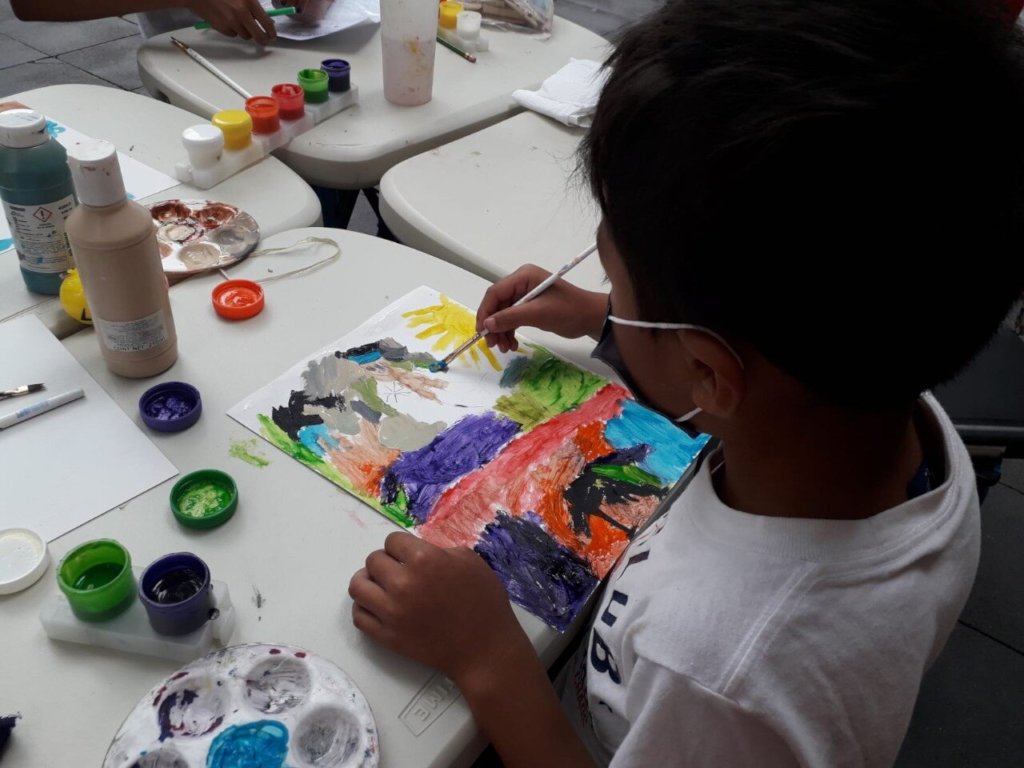 When the Caracol A.C. team met 7 year old "Ponchito", and his two brothers and two sisters, he was a very shy kid, who found it difficult to interact with other people. Due to the COVID-19 pandemic, his school activities had stopped, and his mother had difficulty accompanying him and all of his children in carrying out activities to continue their learning.
"Ponchito" and his siblings were not the only ones who experienced these types of events. Among all childhoods, there was a feeling of sadness, confusion, stress and anger at the whole situation due to the coronavirus. Therefore, in the School of Butterflies, besides taking a classroom to the street where they stimulate basic learning devices, spaces for emotional expression are created, where they identify, recognize, manifest and regulate their emotions and feelings, activities related to music, theater and painting are carried out.
What are we going to do today?", "Are we going to play already?". These are some of the questions "Ponchito" asks when he sees the educators from El Caracol, and then he hugs them. "Ponchito" has become participatory and sociable, in addition to that, his level of learning goes according to his chronological age and shows motivation to carry out the dynamics day by day.
Zeltzin, psychologist and El Caracol volunteer mentions: "I think that the activities are newfangled and dynamic, because they are made so that girls, boys and adolescents find a space to approach ways of expressing themselves such as painting, theater, physical activation, and music as means that integrate them into the culture of which they are part, besides being able to build it through what they created, and discovering or developing skills that were enhanced during the time we worked in this method in the School of Butterflies".
Although in the beginning there were some difficulties for the participants of all ages to adapt to the activities, it's true that as an environment of trust, a safe and close space is created, the activities are carried out with enthusiasm, joy and motivation.