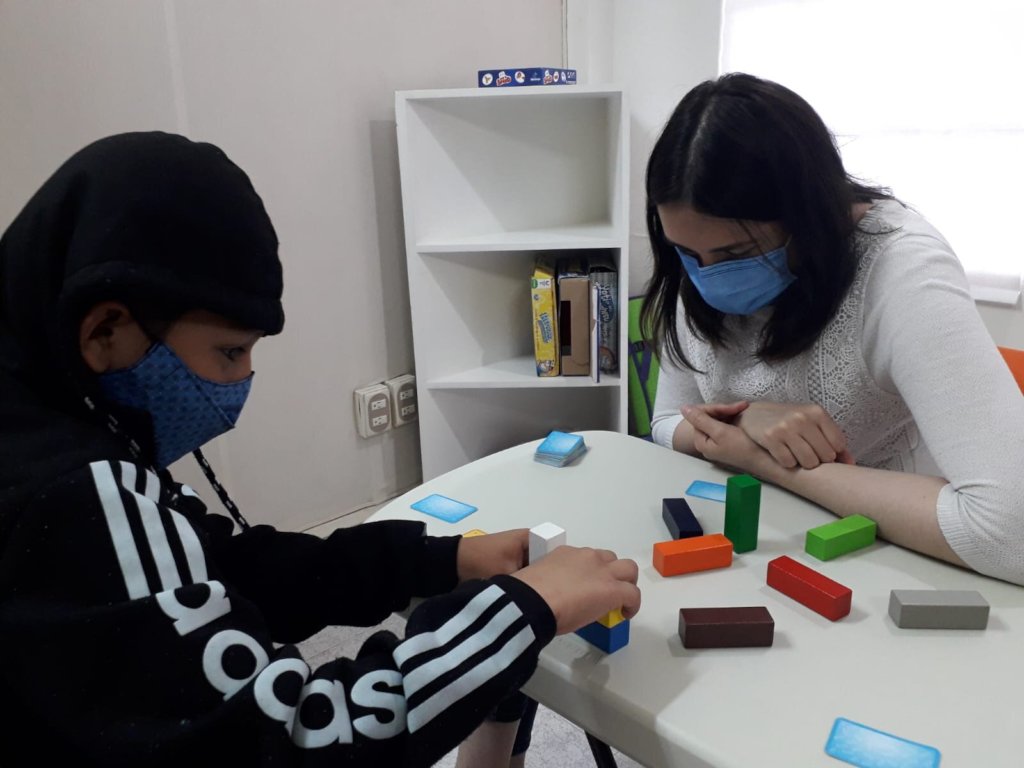 Continuando con las medidas de seguridad sanitaria para protegernos del COVID-19, El Caracol AC, poco a poco, regresa a las actividades diarias para seguir fortaleciendo las habilidades físicas, cognitivas y emocionales de cada infante que fue afectado por la pandemia.
Tal es el caso de regresar al consultorio con el profesional de salud mental infantil para realizar diagnósticos psicológicos, ya que nos ayuda a tener una visión holística de las dificultades que presentan los niños y, al mismo tiempo, generar estrategias de intervención que cada uno de ellos disfrutan. En el caso de "Donovan" de 10 años donde, después de meses, pudo volver a visitar este espacio: "Hacía mucho que no jugaba. Es muy divertido venir aquí con la psicóloga… siento que no me juzga ".
As "Donovan", we will continue to monitor their physical and mental health with the help of professionals from the area of another 20 children. In addition, new methodologies will be created so that more profiles have access to a specialized diagnosis from the streets.
"I consider the role of Chamany important when working with children, the possibility of opening interdisciplinary spaces where, through gradual work, listening is provided and development is promoted, unquestionably affects their abilities, since it manages to provide them with tools that they achieve to use on a daily basis to solve situations that make it difficult for them and their caregivers in any area of their life", mentions Paulina, a volunteer psychologist at El Caracol.
La apertura en estos espacios hace que los niños se sientan escuchados y muestren sus habilidades cognitivas y sociales sin sentirse discriminados, ya que lo consideran un espacio seguro donde jugar, divertirse y aprender cosas nuevas.