Project Report

| Oct 29, 2020
Creating links of friendship and learning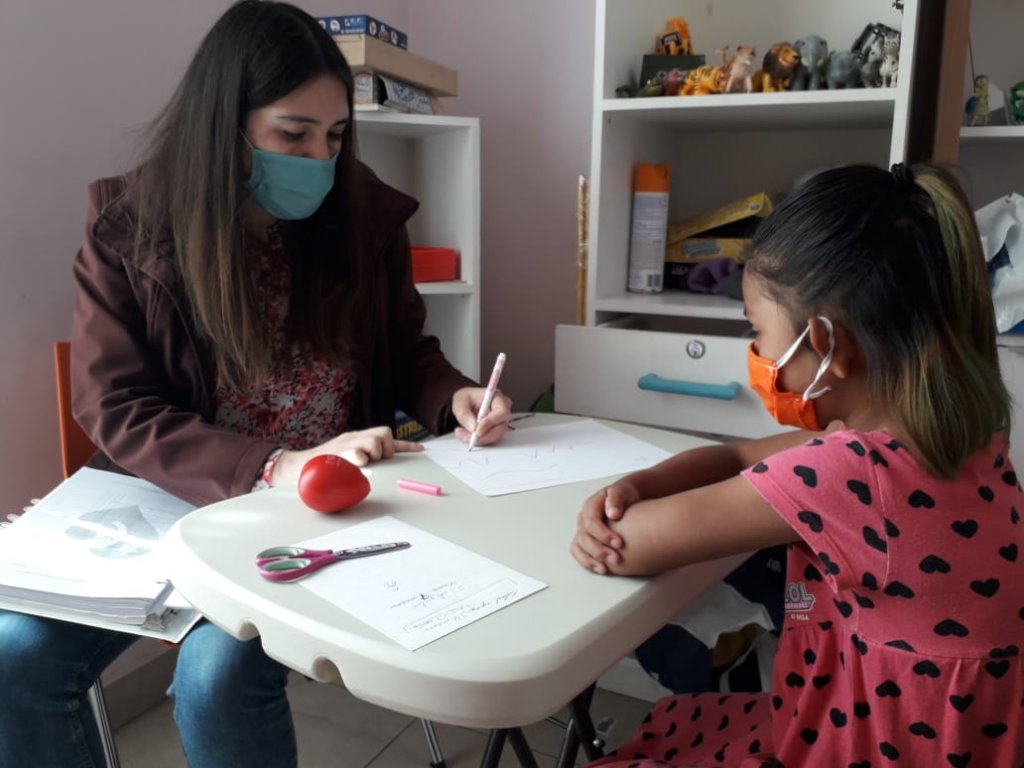 "Ximena" at 7 years old, along with her 6 year old sister, had never been to an educational inclusion space, because neither they nor their mother had their birth certificates and vaccination records. She wondered everday what it would be like to go to a school, where she could learn along with other kids and make friends. Her mother was determined to make the necessary procedures for the school registration of both of her daughters, but unfortunetly the health emergency started, due to COVID-19, which caused the closures of spaces to make the administrative procedures, and with that, guarantee their right to identity, education, and health.
Along with Ximena and her sister, another 10 children joined who, until now, had not been to an educational space, and, another 30 children that their school follow up was at risk due to lack of electronic tolos like cellphones, laptop, internet, causing a posible lap in their short and long term learning.
El Caracol A.C. has commited to generate a series of strategies to continue with the strengtheing of psychoeducational abilities, and acces to their human rights of girls, boys, teenagers and their families, despite the health emergency, carrying out all health security measures in the intervention of the "new normal" of the association, such as the implementation of "The school of the butterflies… a place to dream, know my human rights and promote equality", a mobile device that takes the school to the streets, while providing legal advice fot procedures, positive parenting guidelines workshops for parents, care for physical health with vaccination campaigns and anemia diagnostic tests, and care for their emotional health with psychological therapies and monitoring calls for containment or case follow-up.
So now, "Ximena", along with her sister, can experiment the coexistance inside an educational space, where where in addition to learning and strengthening their development, she shares with her parents and establishes support networks to accompany her in her physical, cognitive and emotional development.
"From my point of view, the Chamany project is very relevant, not only for the present but for the future of all children who live on the streets and who are accompanied in El Caracol. The work that is done to promote their physical, psychological and emotional well-being now, will be reflected in future years, where their development is full and off the streets ", says Georgina, one of the new educators at El Caracol.