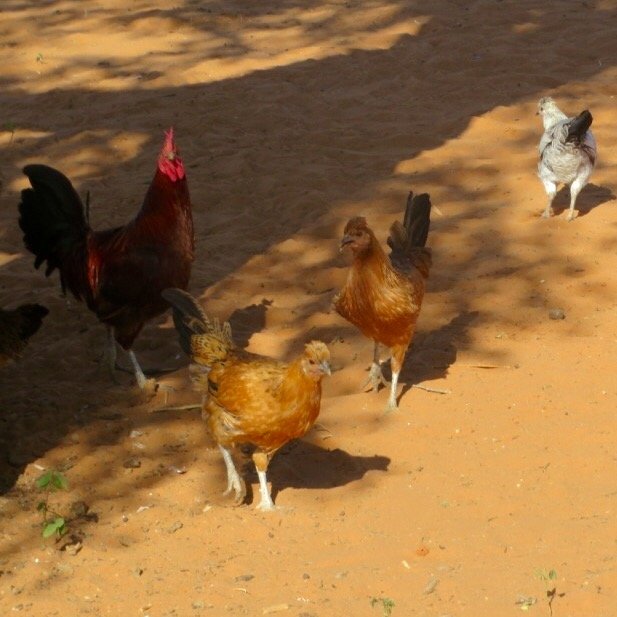 A big thank you to all those who donated 'a chicken instead of an egg' over Easter. Your kindness is directly helping grandparents in Darfur, with eggs to eat to keep them healthy. So far (online and offline) we have raised enough for chickens for 132 families. You have made this possble.
Patricia recently returned from Programme Meetings with her Darfur team and, having heard about the awful conditions and desperate need, is now determined to adopt 8 villages in 2015 rather than the planned 5. This is a huge challenge and means we need to fund around 2,000 goats, 300 donkeys, and of course the team are already surveying each community to assess which grandparents could benefit from chickens to suppliment their diets with eggs. With the continuing violence in the region is it particularly important to have food sources close to home. Anyone travelling to market or walking for water is vulnerable.
"Actually I am extremely concerned because the needs are so great" Says Patricia. "Hearing first hand from the village leaders I met of the terrible lives people are living, I know Kids for Kids should double its help; but how can we? Prices for everything are soaring, and when I asked if perhaps some of the items we provide are not as essential as others, they gave me real evidence of the dramatic difference every single thing makes." We know how wonderful our little goats, donkeys and chickens are, Will you help us provide them for our 8 new vilages please?
$21 provides 3 laying hens and 1 rooster for an elderly grandparent (often looking after orphaned grandchildren)
$30 provides a donkey plough so they can grow more food
$45 provides training to care for the animals
$62 provides a goat for milk to provide essential protein, vitamins and minerals
$95 provides a donkey to help carry water, firewood and more
$372 provides 6 goats for a familiy - immediate milk and a chance of an income
Thank you very much for your support. It means a lot to us, and the world to the children and families in Darfur.
Links: