Project Report

| Dec 13, 2021
Educational program report July - September 2021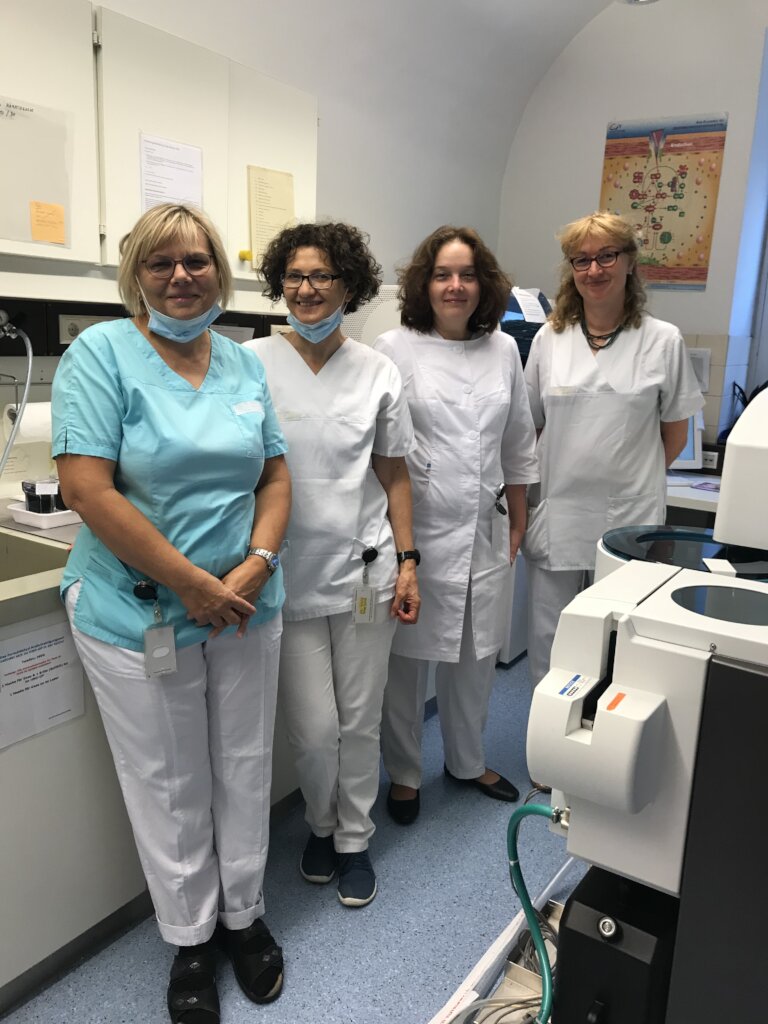 Dear friend, we share with you the new successes of the medical specialists. Doctors and nurses advance in their knowledge thanks to your support of the Educational Program for Oncological Specialists.
In the third quarter of the year, the new formats of the foreign countries were renewed (international workshops)
Internship at the Saint Anna Children's Hospital, Vienna, Austria
Head of the Department of Hematological and Cytomorphological Research of the Reference Laboratory of the National Children's Specialized Hospital "Okhmatdyt" trained with Austrian colleagues for five days.
6th International Transplant Course
The annual conference organized by European Society of Transplantation blood and bone marrow covers an up-to-date overview of all current topics: bone marrow transplantation (BMT). Five doctors from Lviv and Kyiv took part in online conferences.
Visit of Dr. Jamal Khader from King Hussein Cancer Center (KHCC Jordan)
In September, another strategically important visit for the development of pediatric oncology in Ukraine took place. As a result of the visit, National Cancer Institute and National Children's Specialized Hospital "Okhmatdyt" are already working on a plan and topics for medical internships at KHCC in 2021-2022, as well as launching regular online discussions of complex patient cases and medical lectures.
Soft skills trainings for doctors and nurses
Personal coaching
In September, we launched a new format of training activities for department heads - personal coaching consultations from the international training agency "Develor".
High staff rotation, attracting the best experts to private medicine,the resistance of employees to change - common the difficulties faced by department heads.
We conducted three seminars for doctors and senior nurses on the topics: "Functional Management", "Medical Council: Teamwork technologies in the diagnostic process", "Emotional burnout and life coaching for doctors.
Translations and subscriptions
For the first time in the classroom, a simultaneous translation of Dr. Jamal's lecture from English into Ukrainian was conducted with the help of special equipment.
English language courses
In the third quarter of 2021 four groups successfully passed the exams and moved on to the next level and two groups continued their studies at the current level;
To achieve the maximum number of groups after the end of the semester, we analyze attendance and include
new students with the appropriate level of knowledge.
Thanks to supporters like you, medical specialists in Ukraine are getting better every day. Better for patients whose lives they save on a daily basis.
Thank you for this opportunity to save lives.