Project Report

| Aug 29, 2022
Listen to women. When we support them and empower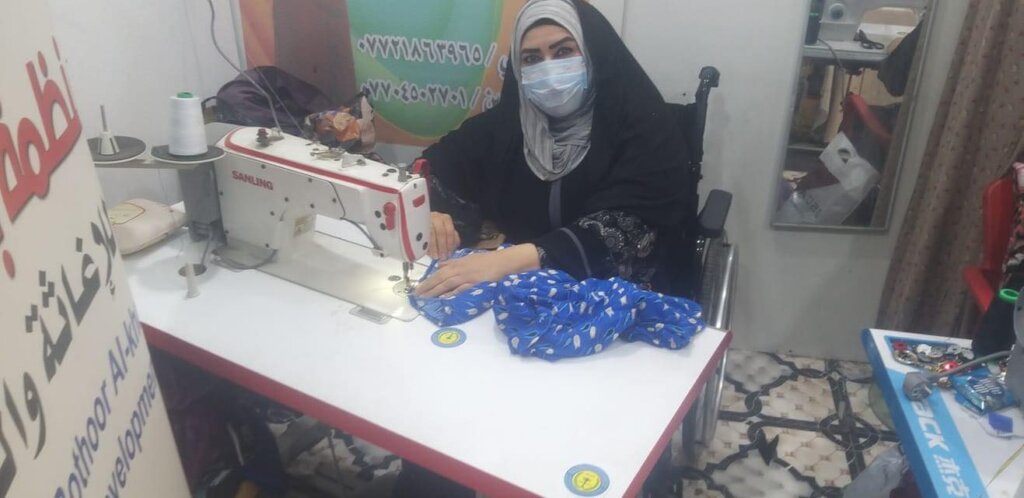 "Listen to women. When we support them and empower them, we are investing in the peace and prosperity of everyone." - Eanis Najh
In post-conflict communities, women become key players in reviving the region's economy. The impact of women's economic empowerment goes beyond just employment and income generation.
Economically empowering women is critical to maintaining peace and security, closing gender gaps in the labor market, reducing poverty, and advancing women's rights.
Investing in women's economic empowerment and girls' education should be priorities in all post-conflict redevelopment efforts. Women's active participation in their communities contributes significantly to sustainable development and long-term peacebuilding.
Tailoring and tailoring skills are the lifeline for women giving them the opportunity to earn some money and contribute to the family income. In our center in Diyala, 1112 sewing students and 232 embroidery students. There were 163 cosmetology students, which is another income-generating skill with which women can set up businesses from home. In the same month, there were 312 sewing students and 150 handicraft students in Kabul centers.
BAORD makes excellent equipment for sewing classes, making repairs to machines as needed and replacing them if needed. We are running a small project defined for this purpose.
Your support makes the difference in the lives of women in Afghanistan! Thank you.
When ISIS overran her hometown of Muqdadiya, Rasha, 42, fled with her four children, mother and brother. They settled in Alwand camp in Khanaqin for displaced people, where they have been living for more than 6 years.
As a single mother of four, Rasha struggled to find work and support her family. Founded by Seeds of Good Organization for Relief and Development, Rasha received individual training in the field of sewing, embroidery and knitting and opened a small shop after Seeds of Goodness Organization for Relief and Development provided all work materials from a sewing machine, fabrics and all shop supplies. Now, Reema earns up to $30 a day and can provide a better life for her family. Contribute with us to save women and girls