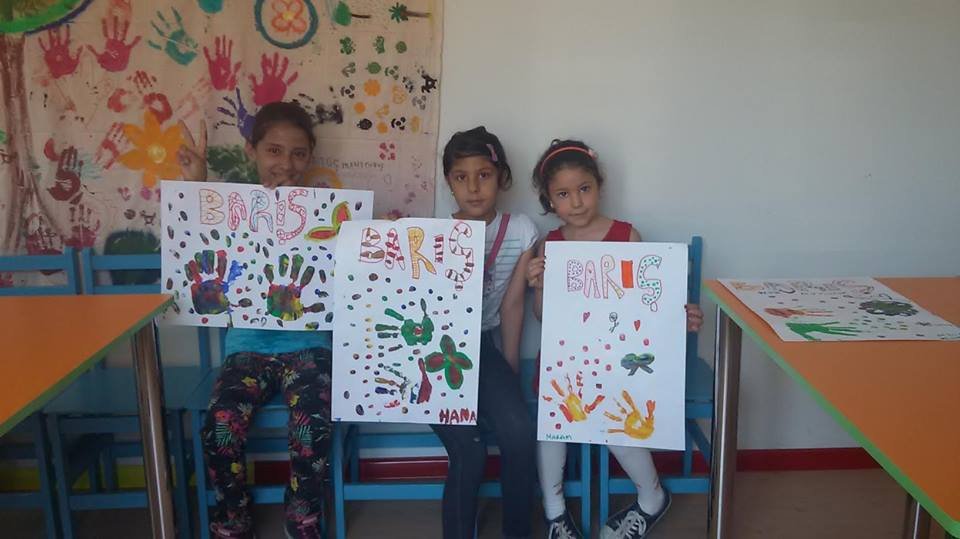 Teachers are on holiday, students are having rest and the school is closed. Everybody is letting of the steam of a year and getting prepared for the next season… But we haven't stopped!
In our last activity, we visited Maresal Fevzi Çakmak Primary School (Yüregir, Adana) to distribute the new bags for 50 children with your valuable donations. We played with them, had wonderful time together and promised to keep in touch.
During the summer, children attended many activities such as 'Wall Painting, Theatre, Handcraft, Chess Workshops'. Also, they attended to Science Museum Trips, Zoo Trips and Botanical Garden trips with our Multi Service Centers and our Child and Family Support Centers.
We tried to make the idle summer days more useful and more enjoyable for the children.
During the summer, we made our researches, we applied to our assessment reports, we spotted schools and children in need and we are completely ready for the coming education season.
Bags are ready and they must be fulfilled with notebooks, pens, pencils, crayons, etc.
Children are ready to start a new season with a passion and excitement.
We are ready to reach as many children as possible.
Now it seems that there is only one question left:
Will you join us along the way to promote education?